On Sunday October 25, 2020, the Autism Society of Texas will bring together cyclists, runners and members of the autism community from all around central Texas for the Texas Autism Bike Ride and Fun Run.  This event started in 2008, and has become bigger and better every year.  It is a great opportunity for businesses that serve these communities to show their support by having a booth at the resource fair.
The resource fair will be open from 9:30 AM until 1:00 PM.  We ask that you keep your booth open until 1:00 PM because riders will be continuing to come back until then. Vendors will receive set-up times & parking information from our Bike Ride & Fun Run Coordinator via email a few days prior to event.  The resource fair will be held outdoors in a grassy area behind the school.  One table and two chairs will be provided for each vendor, extra chairs may be avilable upon request. Please provide your own tent if you wish to bring one.
This year all resource fair vendors will also be added to our Virtual Resource Fair page, so that people who participate virtually can still learn about your business. The page will include a short bio and link to your website. If the event is entirely virtual, we'll also recognize Resource Fair participants on social media, which is usually reserved for sponsors.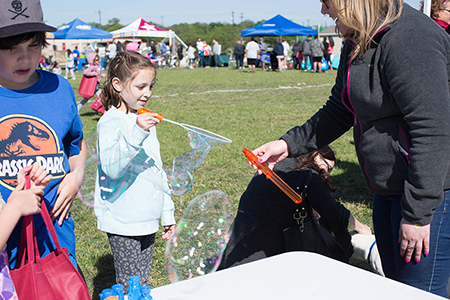 ​