This year our resource fair will be virtual again and we've got some great ways for the autism community to learn about resource fair participants! 
All resource fair vendors will be added to our Virtual Resource Fair page where people can learn about participating businesses anytime. The page will include a short description of the business and link to your website. Resource fair vendors will also be recognized on social media during our live virtual event on June 5th, where we will be announcing top fundraisers and showing a compiled video of participants. 
We'll also have a "Resource Fair Expo" on our Autism Society of Texas Facebook page on June 2nd at 7:30 PM, where businesses will be able to share a brief overview of what they do via video, and participants will be able to ask questions and connect with businesses! There will be incentives for families to participate in the "Resource Fair Expo"!
This event started in 2008, and has become bigger and better every year! Our 13th Annual Texas Autism Bike Ride & Fun Run is a great opportunity for businesses to show their support for the autism community by participating in the Virtual Resource Fair!
AST Members get 15% off the Resource Fair registration. Become a member here! 
Are you a member? Contact abby@texasautismsociety.org for your discount code.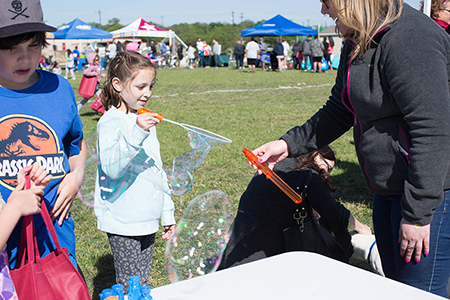 ​