In Celebration of National Hispanic Heritage Month and honoring the diversity our military & veteran family community, come out for this Fall family movie night.  
Join Combined Arms as we enjoy the Disney/Pixar film, COCO, under the stars. ​
Your family will have its own 8x8 space for lawn chairs, blankets, coolers, and fun.
***This event is 100% free!!!***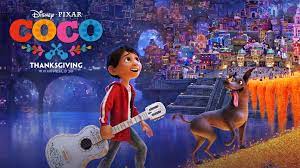 ​
​
Refreshments will be provided for free; please bring your family favorites, too!
September 15 to October 15 marks National Hispanic American Heritage Month in the U.S.; an annual observance that pays tribute to Hispanic and Latin Americans who have enriched our culture and society through positive contributions.
During the month-long recognition, Combined Arms honors the heritage, contributions, and service of Hispanic and Latin American veterans. Furthermore, we join forces with our network and partners in saluting our combined Hispanic and Latino alliances.