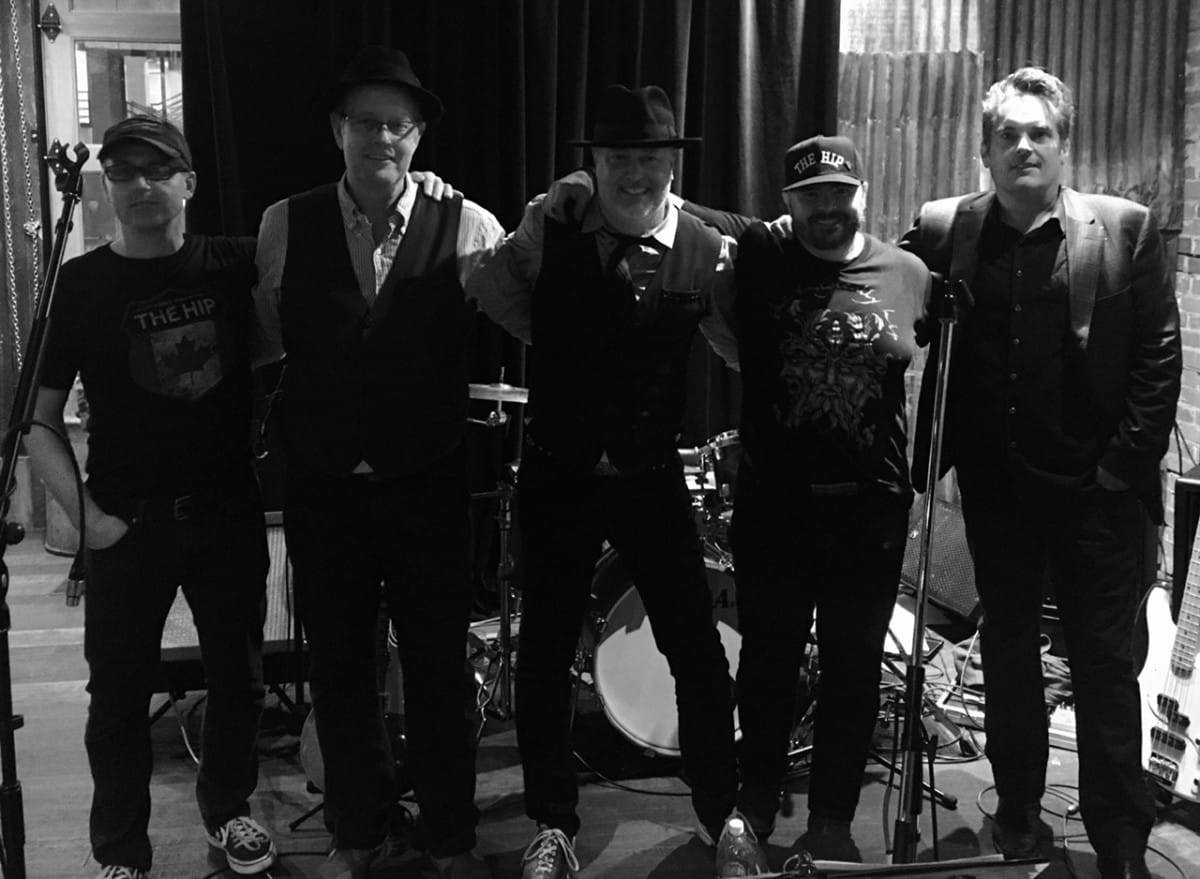 "Music brings people together. So my function in anything I do is to help bring people closer in." - Gord Downie
Welcome to the 3rd Annual GEDfest: celebrating the life of Gordon Edgar Downie, and the music of the Tragically Hip. Gord Downie continues to be a poetic and musical inspiration to the world. 

On October 17th, Tragically Hip Tribute band Trickle Down is playing two shows at the Ironwood Stage and Grill (1229 9 Ave SE) at 2:00 p.m. and 8:00 p.m. with all proceeds being donated to the Tom Baker Cancer Centre through the Alberta Cancer Foundation. The evening show will be live streamed, with an online auction also being held. Simultaneously, Trickle Down are pleased to announce fellow Tragically Hip Tribute act Should High Weeds will be playing a 3rd show staring at Mikey's on 12th Avenue.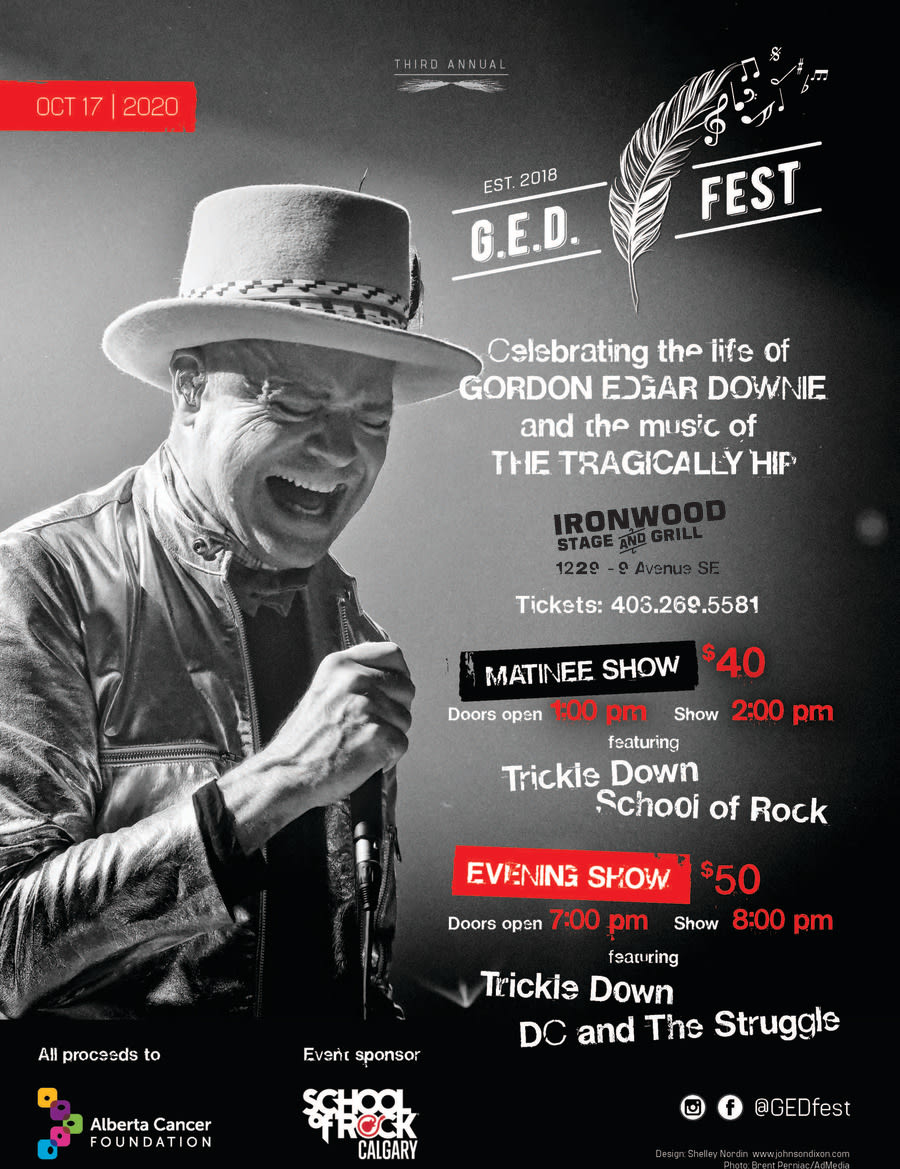 To purchase tickets to either show please contact: 
Ironwood Stage and Grill - 403-269-5581
Mikey's on 12th Avenue - 403-452-8060 
or by visiting the links below:
Click here for:
Livestream of GEDfest 8:00 p.m. show
Online Auction:
givergy.ca/GEDfest

Please help us honour Gord Downie, who the world lost to glioblastoma, and raise awareness and funds for cancer research. All proceeds raised will be donated to the Tom Baker Cancer Centre. Together, we identify the greatest needs and the biggest opportunities to improve patient experience.
The first annual GEDfest was held at The Derrick Gin Mill & Kitchen in Calgary on October 18, 2018. The event was a huge success with $7200 raised for the Tom Baker Cancer Centre. Thank you to all that supported this musical tribute. 
Last year's second annual GEDfest attracted a crowd of roughly 350 likeminded music fans to the Calgary Legion #1. Through ticket sales, silent auction and private donations, the event raised nearly $12,000 for the Tom Baker Cancer Centre. 
At the root of everything he did, Gord Downie embodied courage. We honour Gord by revisiting his powerful words that continue to lend courage to those who need it most.​ 
Together we will make a difference for Albertans facing cancer.