On February 2, 2020, two-time Olympic champion Mikaela Shiffrin's world stopped turning when her dear father, Jeff Shiffrin, unexpectedly and tragically passed away. Shortly thereafter, the entire world came to a halt when COVID-19 swept the globe. 
With challenges, come opportunities. 
​In response to the COVID-19 crisis and setbacks it has created for our sports, a group of generous donors (six families) have stepped up and offered to match, dollar for dollar, every single contribution raised up to $1.5 million to enable athletes across all sports to continue to keep the ship sailing smoothly, allowing camps to run as planned, so athletes can maintain their competitive edge throughout a prolonged period of uncertainty.
In creating the "Jeff Shiffrin Athlete Resiliency Fund," the Shiffrin family, coupled with these generous donors, wanted to both honor Jeff Shiffrin's legacy, as well as contribute to the ongoing pursuit of excellence for all athletes across all sports. Better days are still ahead of us, and the thrill and challenge of our athletes' Olympic dreams are worth fighting for. 
Join us in helping to fuel these dreams, and keep the flame alive as we head into Beijing 2022.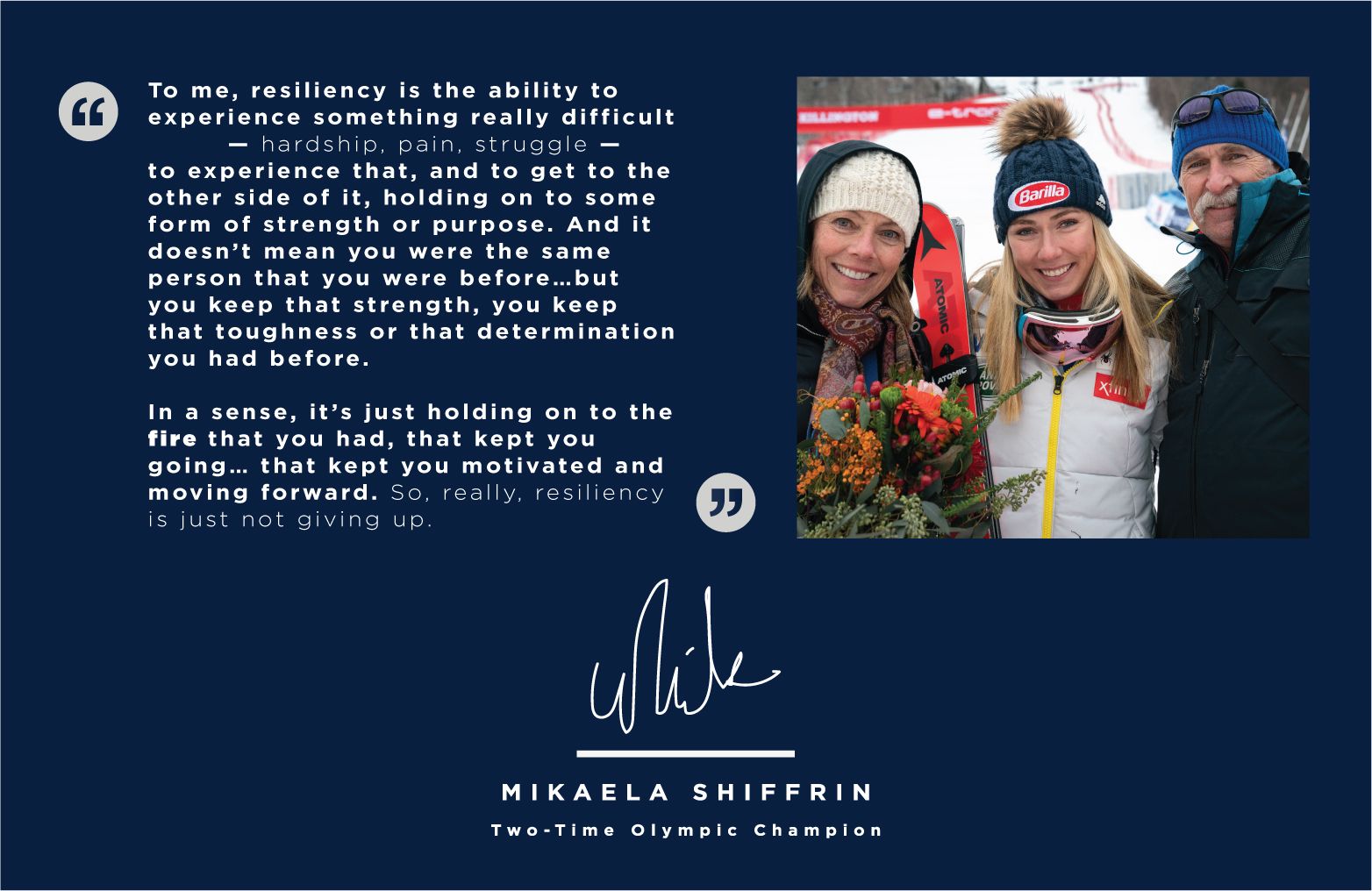 ​