U.S. Ski & Snowboard, in collaboration with the Shiffrin family, is proud to announce that the Jeff Shiffrin Athlete Resiliency Fund (JSARF) campaign is re-launching on Father's Day – Sunday, June 19, 2022.  The focus of the new campaign is to establish need-based, direct-to-athlete funding for the national team athletes.

Our goal is to raise $125,000 in donations that will be matched by an anonymous donor for a total of $250,000 in athlete support.
Athletes will be required to apply for the funding, which they can use for any costs related to their sports careers. This includes, but is not limited to, living expenses, medical expenses, rehabilitation from injury, education, and professional certifications. The application process will be announced early in 2023, and applications will be assessed by a grants review committee composed of donors, Board of Trustees members, and alumni athletes. Athletes who are selected will receive their grants in the spring of 2023.
The Story Behind Keep the Flame Alive
On February 2, 2020, two-time Olympic champion Mikaela Shiffrin lost her dear father, Jeff Shiffrin, following a tragic accident. Shortly thereafter, the entire world became engulfed in the COVID-19 pandemic. ​In response to the COVID-19 crisis and the challenges it created for our athletes, a group of generous donors (six families) stepped up and offered to create the Jeff Shiffrin Athlete Resiliency Fund to support the needs of all U.S. Ski & Snowboard athletes across all sports disciplines. These donors contributed $1.5 million to this effort and issued a matching gift challenge to maximize the impact of their gift. We are thrilled to say that the campaign was a huge success, raising more than $3 million in support for our athletes. The Jeff Shiffrin Athlete Resiliency Fund provided the resources necessary for our athletes to keep competing despite the challenges they faced. 
The Road Ahead
Our focus turns to the 2026 Winter Olympic Games in Cortina, and beyond. With the re-launch of the Jeff Shiffrin Athlete Resiliency Fund, we can help our athletes meet their financial needs and focus on their training and competitions. They make us proud by giving their all on the world stage, let's make them proud by continuing to support their dreams. Join us and help keep the flame alive.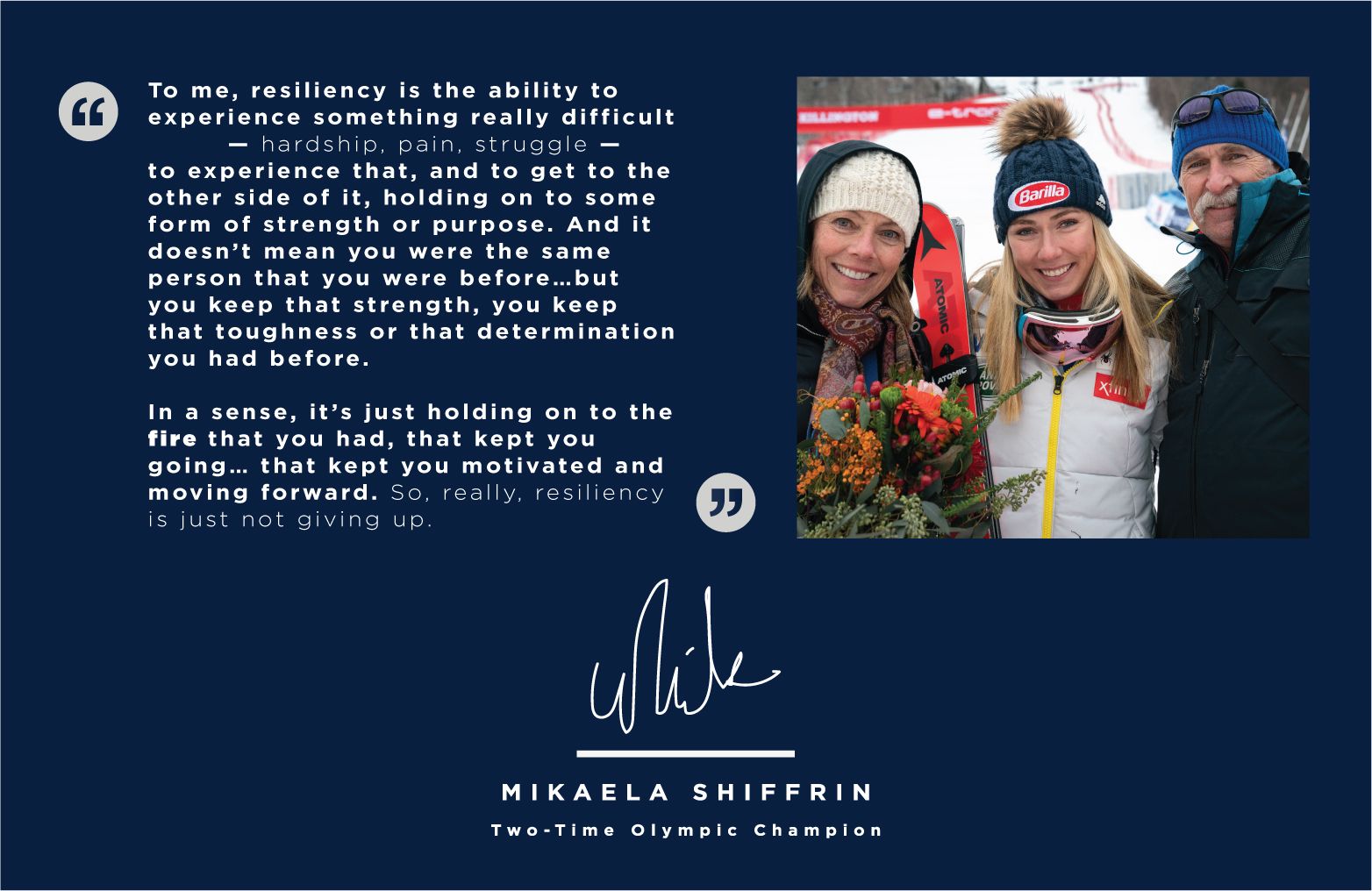 ​