"Every empty theatre seat is a missed opportunity to change a life." -Kevin Moore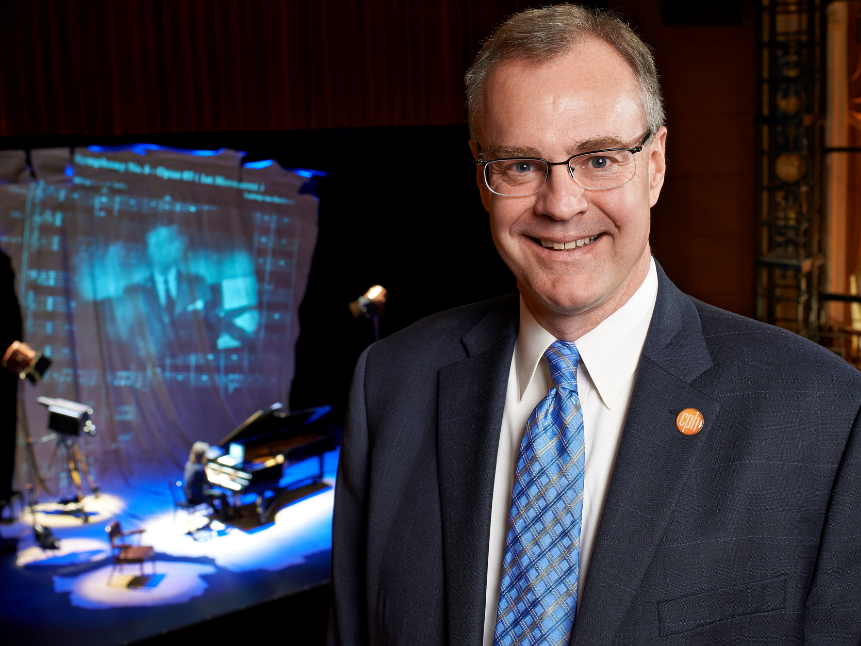 ​
Compassion. Leadership. An unassuming presence. The heart of an artist. This was Cleveland Play House's Managing Director, Kevin Moore. Kevin subscribed to the idea that theatre could profoundly change lives and is the perfect conduit for bringing people together, bridging communities, and activating meaningful conversation. He believed in the power of the arts and that, perhaps, it could be the cure for humanity's most critical challenges.

Falling in love with the arts at an early age, Kevin was a performer. As an openly gay man, Kevin discovered theatre to be a "safe place" for him to simply exist and thrive. He attended Moorhead State University in Minnesota, then earned a Master of Arts in Arts Administration from Indiana University. Prior to his appointment at CPH, Kevin served as Managing Director of Woolly Mammoth Theatre Company in Washington, D.C. and Director of Marketing at both La Jolla Playhouse in San Diego, CA and Delaware Theatre Company in Wilmington, DE.
Kevin began in 2007 as the 10th Managing Director of Cleveland Play House. Kevin quickly became the lead historian (read: uber theatre nerd) in all things CPH. He was committed to maintaining a connection to the stories and the people who had built America's first regional theatre. During his tenure, he facilitated the bold decision to move from their home of 85 years at 85th and Euclid to Cleveland's historic theatre district in Playhouse Square. Then, in 2015, in partnership with Laura Kepley, Kevin led the company through its centennial celebration as well as becoming the recipient of the Special Tony Award for Outstanding Regional Theatre.
A staunch advocate for performing arts and arts education, Kevin also had a passion for shepherding the next generation of theatre leaders. He genuinely cared for his CPH family of staff, artists, board members, and audiences. His understanding and passion for theatre—and the impact theatre has on all who make and experience it—made him a wonderfully compassionate leader. We miss his positivity, his brilliant mind, his laser focus, his sense of humor, his generosity, his grace, and his kindness. Kevin's legacy will live on in the institutions he led and in the many people whose lives he touched.
Kevin worked tirelessly to ensure that CPH would endure the challenges of the COVID-19 pandemic. He knew that the success of the company would be in the hands of our dedicated patrons. With this, the Lights Up! Campaign - a vital step toward bringing live theatre back to our audiences – was born. We believe he would be cheering us on when we can once again proudly say, "Lights Up! on your Cleveland Play House."