CASEY BANNERMAN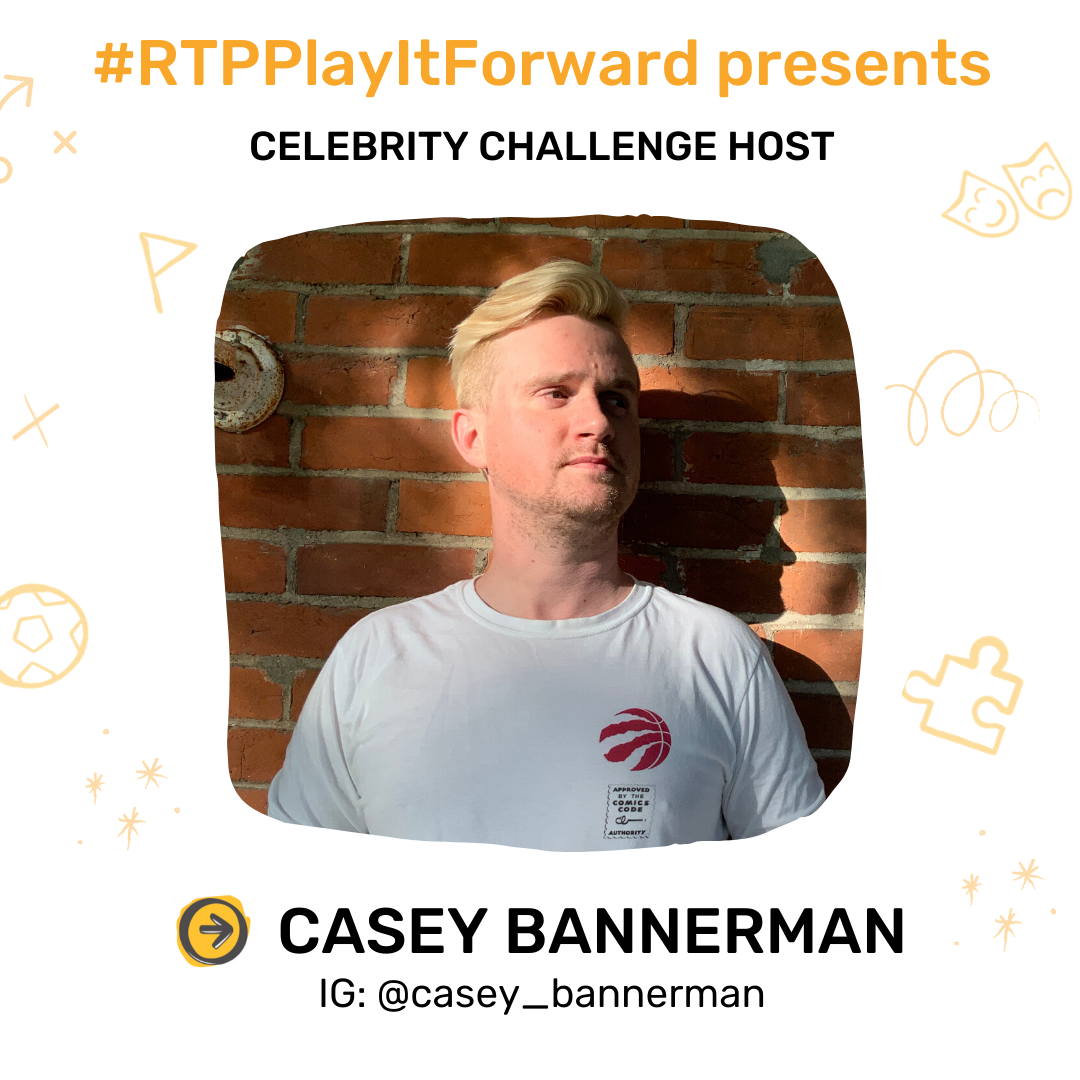 Casey Bannerman is a Designer/Illustrator that produces Raptors-themed art, and is the Toronto Raptors Art of The North Selected Artist.
This Raptors-themed illustrator shares one of his custom ink drawings of Right To Play Ambassador and 2019 NBA Champion Pascal Siakam, a.k.a. Spicy P!
​SAM EFFAH & SARAH WELLS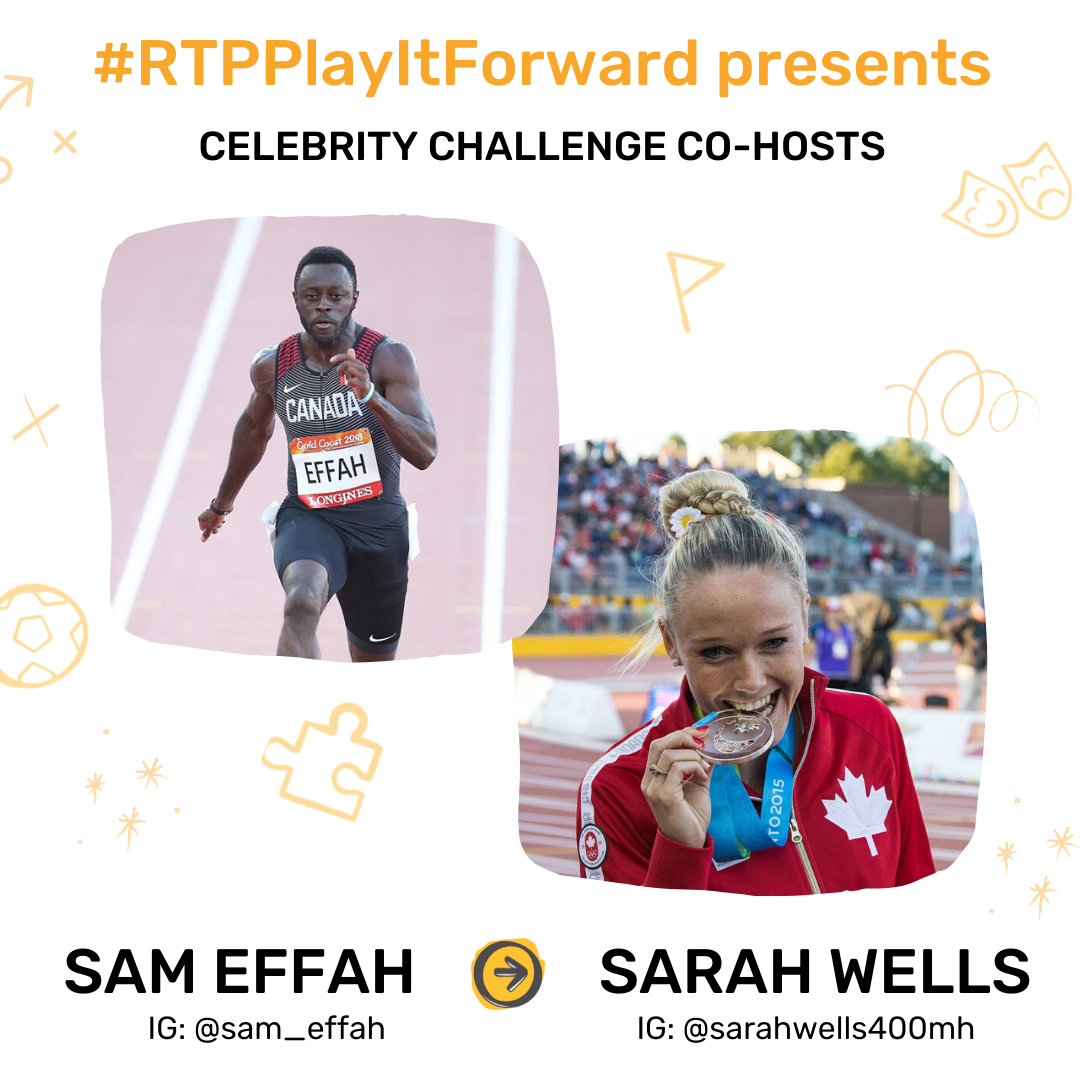 Sam Effah is a Right To Play Ambassador and RBC Olympian - 100M sprinter. His teammate, Sarah Wells, is also a Right To Play supporter and RBC Olympian - Hurdler. They were partners in Amazing Race Canada and are the Season 7 Runner Ups.
Sam and Sarah have designed an intricate game of riddles and clues for participants to solve as a scavenger hunt challenge. Be sure to bring your thinking caps!
CHANTAL PHILLIPPS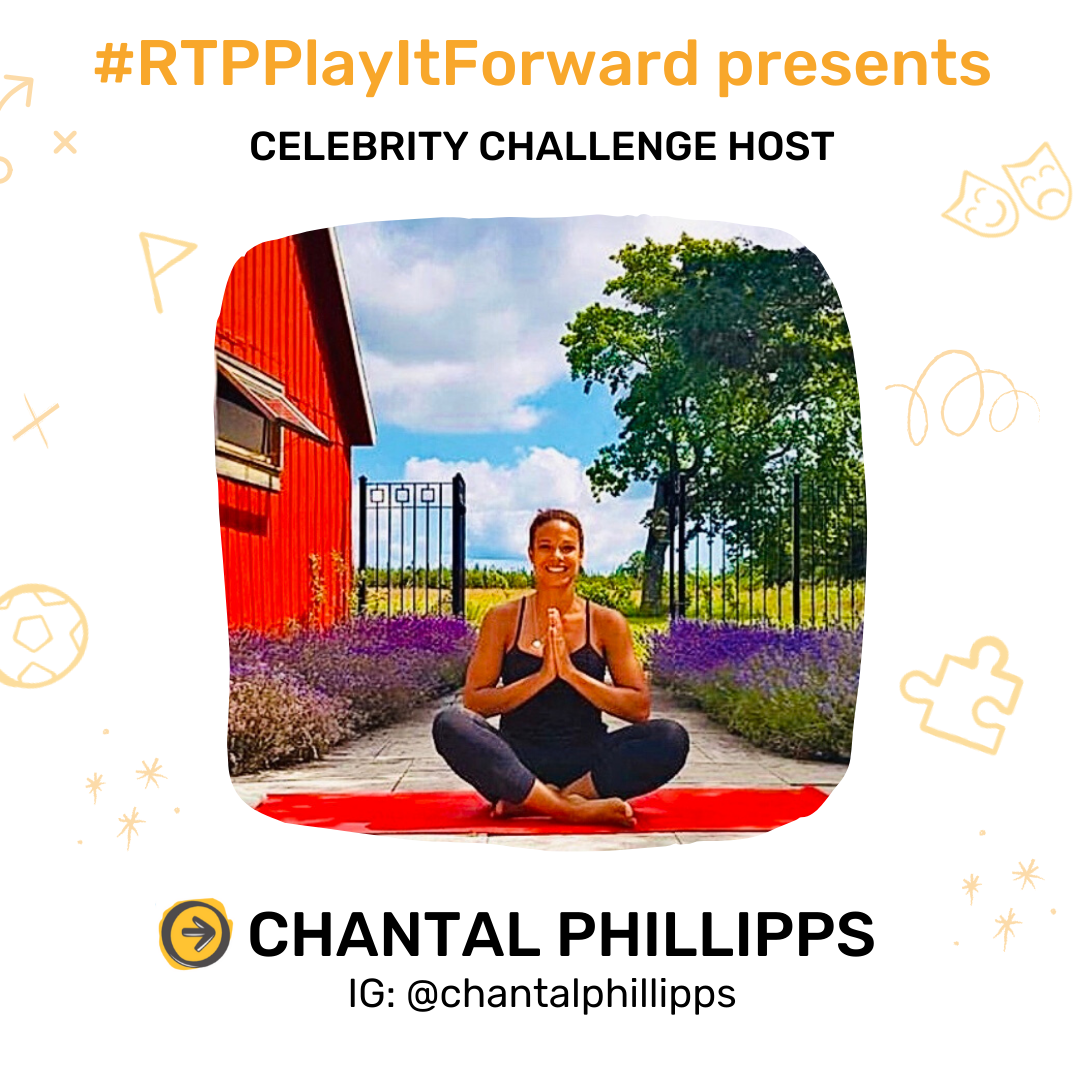 Chantal Phillipps is a decorated educator, scholar, and fitness coach. She has a Master's Degree in Psychology, a Bachelor in Education, and is a certified Power Yoga Canada instructor.
Join her in inhaling calmness and exhaling stress by participating in the Yoga Challenge she will be hosting.
JOHANN KOSS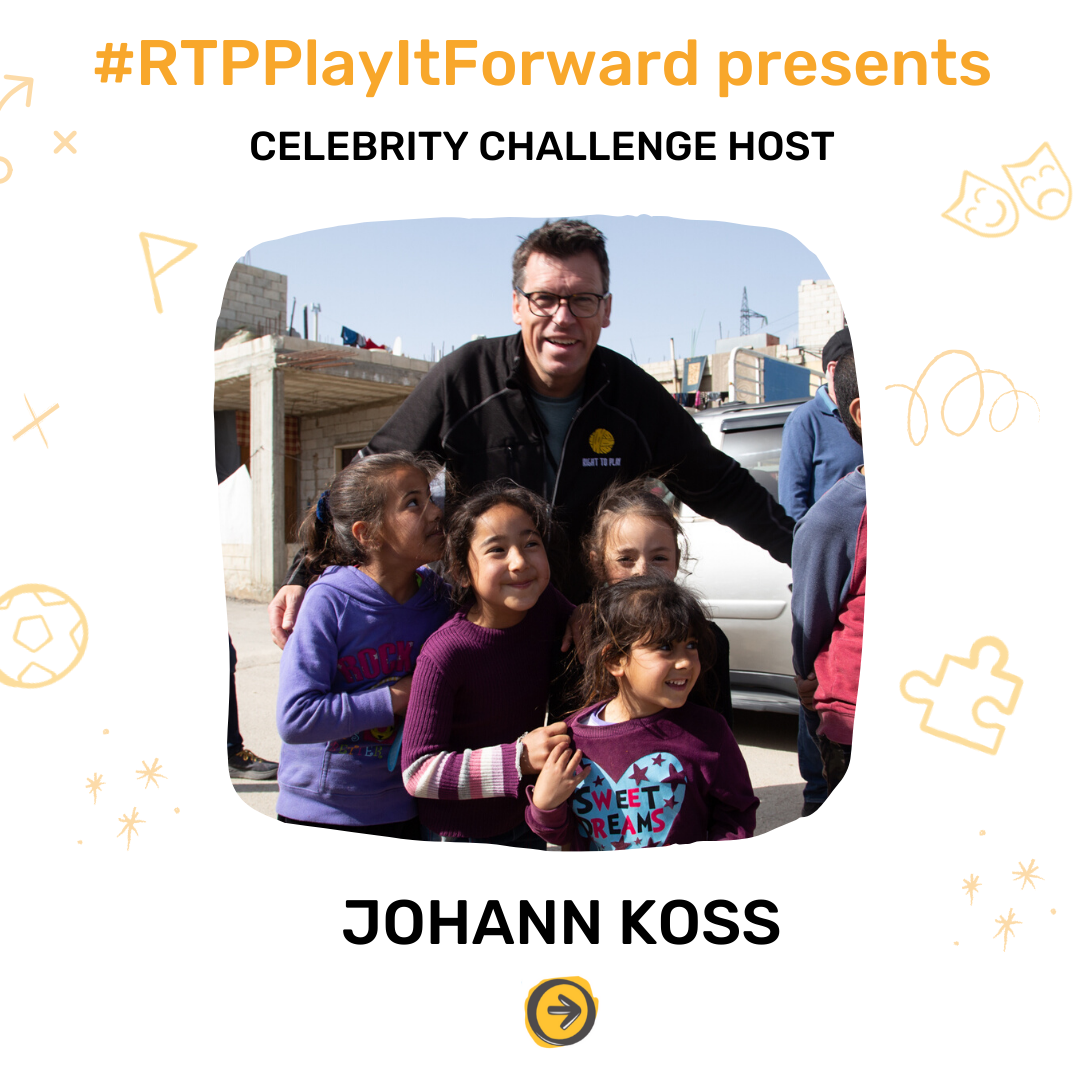 Johann Koss is the founder of Right To Play and a Norwegian Olympic Speed Skater. He started Right To Play 20 years ago after a humanitarian trip with Olympic Aid to Eritrea.
Take part in the shirt ball challenge to create the ball that made such an impression on Johann, he started an initiative to help millions of children facing adversity. 


MAESTRO FRESH WES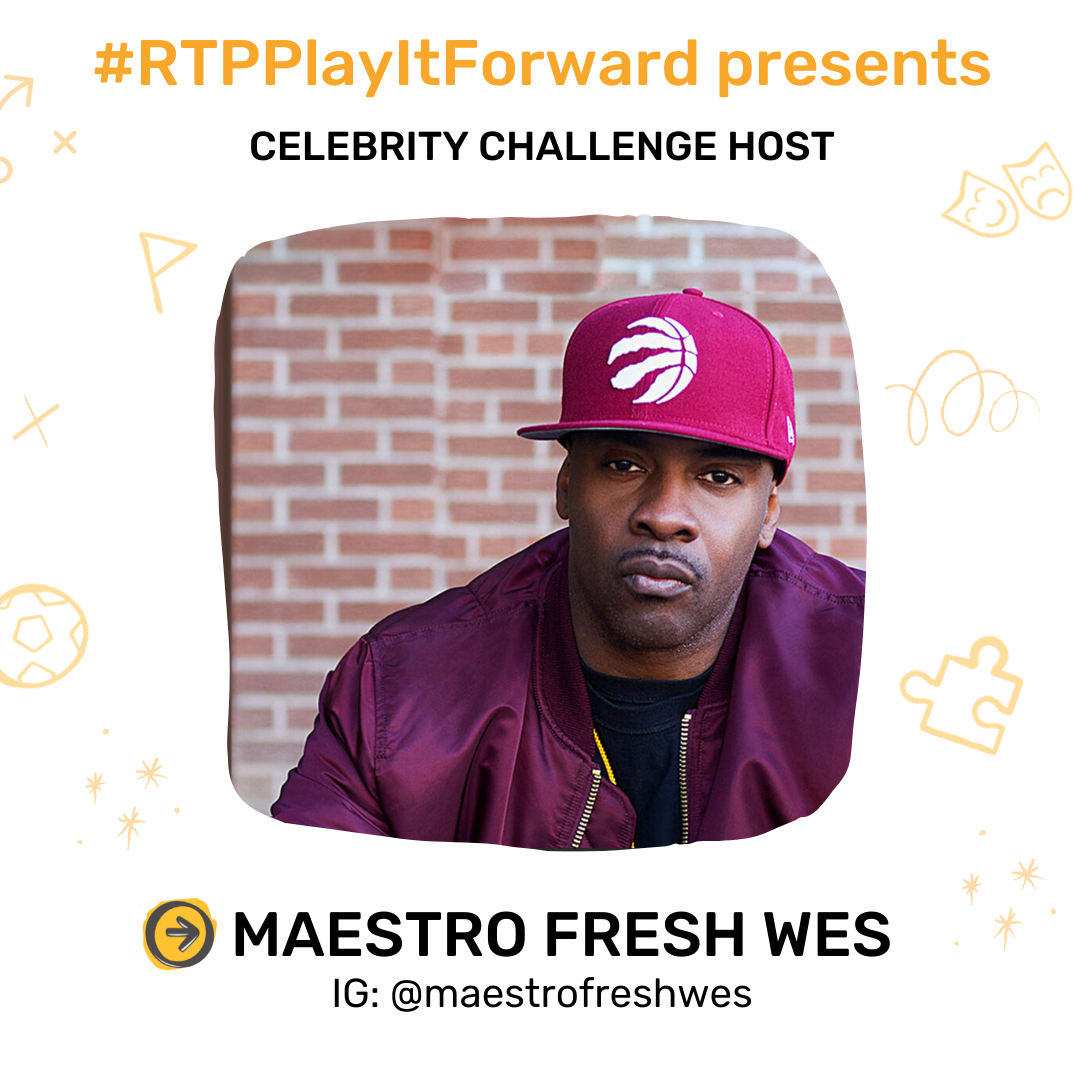 Maestro Fresh Wes is a Canadian Music Hall of Famer who raps about inclusiveness, equality, peace, and tolerance. He has on occasion been referred to as the "Godfather of Canadian Hip Hop" and will be putting together an inspirational playlist with a purpose. Be sure to check out his music on YouTube.
​ROMAN PESINO & KIM HYACINTHE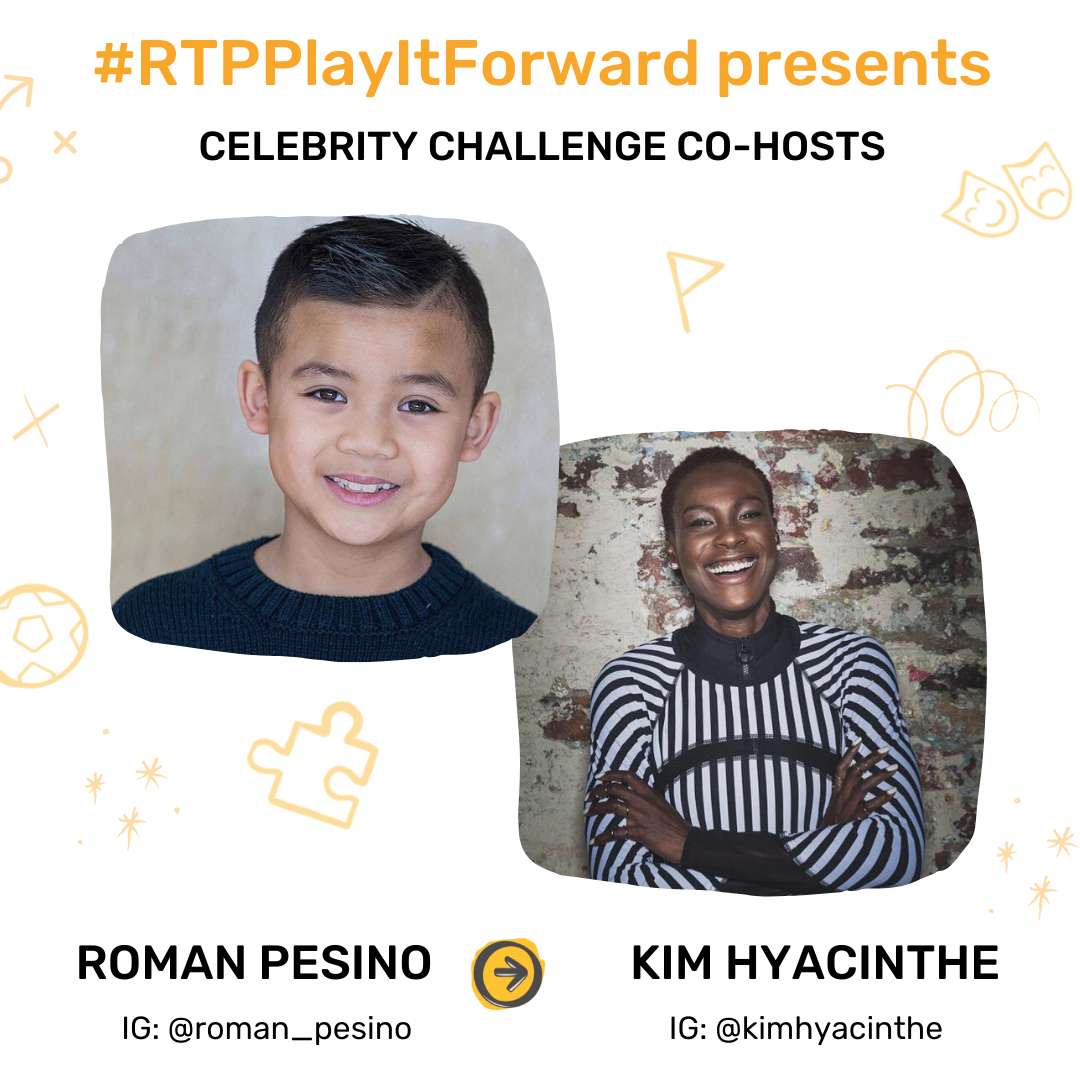 Roman Pesino has made waves in his young career as a dancer. He is a part of the Raptors Lil Ballas Dance Team, and one night he was transformed into his idol Drake during a "Mini-Drake" dance. 
Kim Hyacinthe is a Team Canada Sprinter and Right To Play Ambassador. Even when she out races her competitors they can't help but love her because of her infectious smile.





DWAYNE DE ROSARIO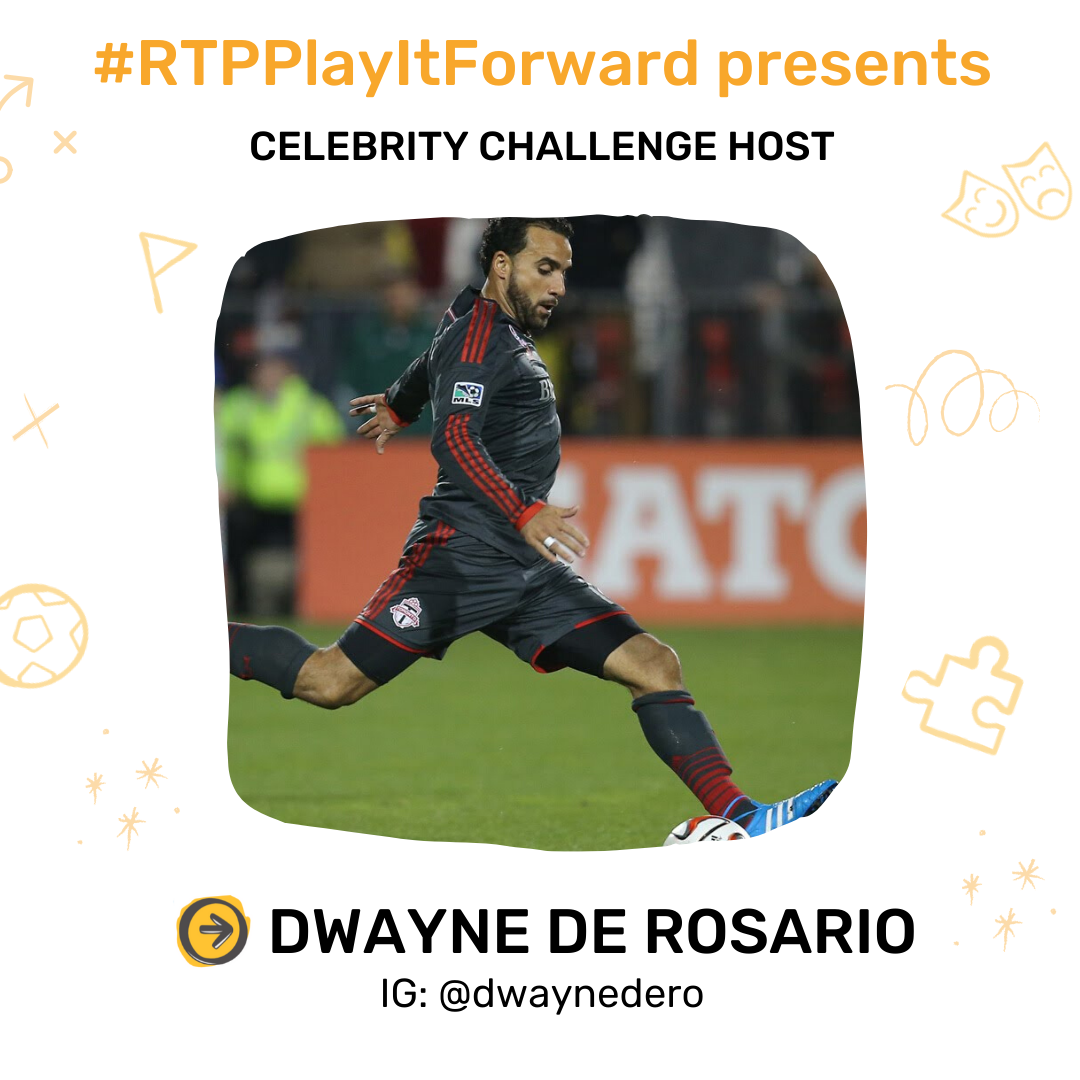 Dwayne De Rosario is a Toronto FC Ambassador, 4-time MLS Champion and a Canadian Soccer Legend.
This decorated soccer play and Hall of Famer will be taking participants through some of his DeRo United Academy skills and drills for you to up your game at home!
MICHAEL LINKLATER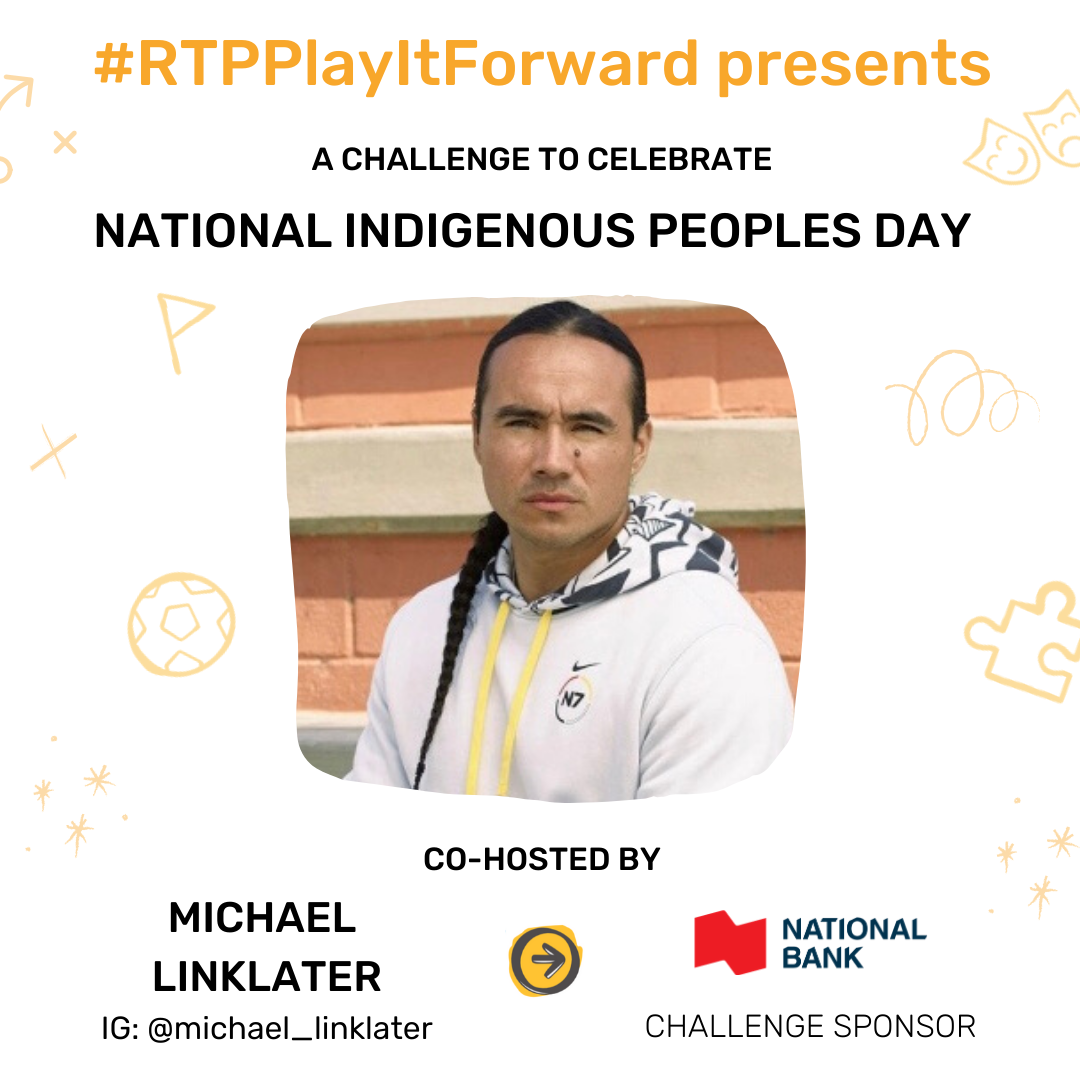 Michael Linklater is an established basketball player, one of the FIBA 3x3 World's top professional basketball players and is a Team Canada Member. He is a proud Nehiyaw (Cree) descendant from the Thunderchild First Nation, located in Treaty 6 Territory. 
Michael is the Founder of Boys with Braids and will be teaching #RTPPlayItForward participants the importance of long hair and demonstrate the art of braiding.
 JERMAINE ANDERSON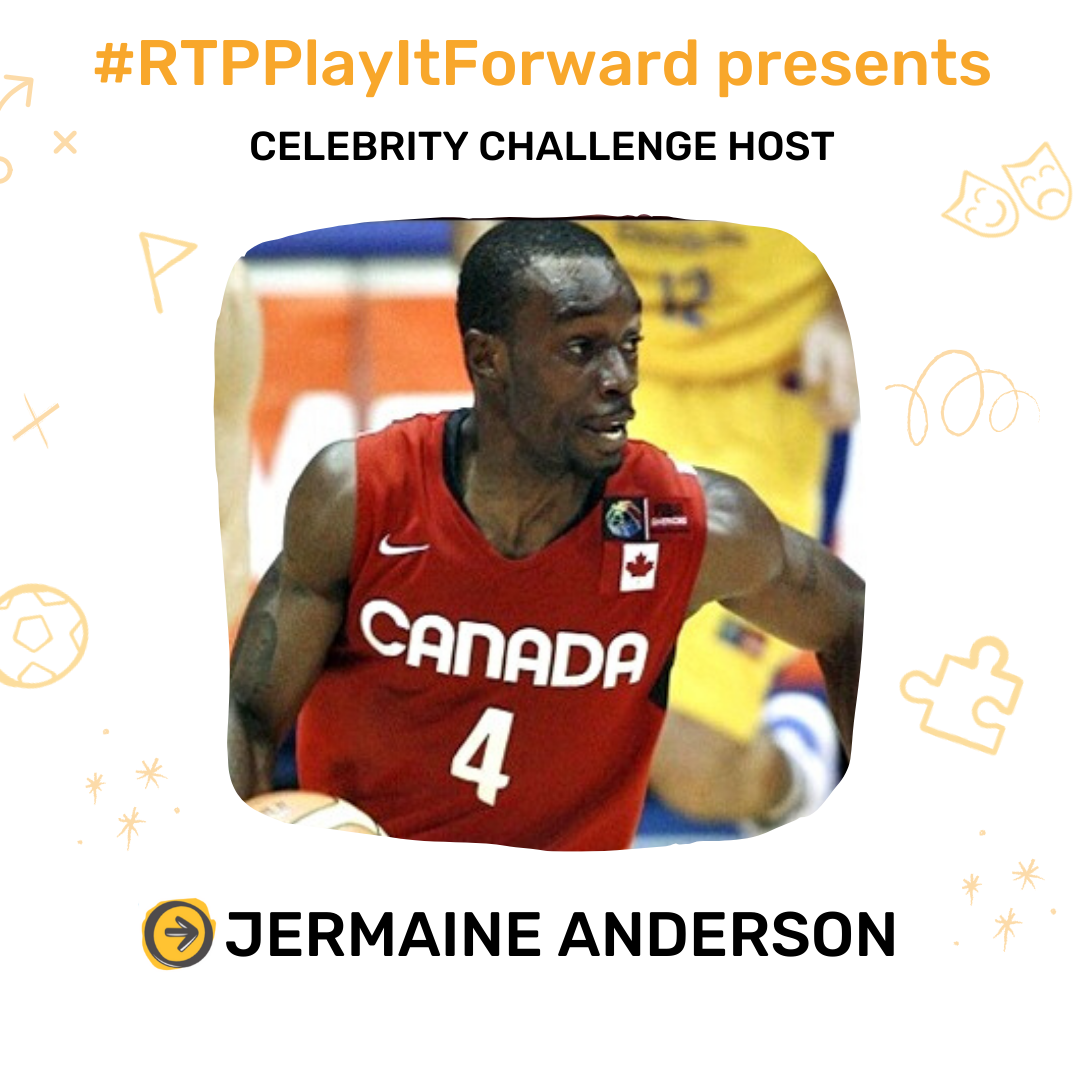 Jermaine Anderson has worked with NBA, NCAA and FIBA athletes at Canada Basketball and across the global. He has used his skills as a basketball player and a business guru to benefit the community.
Jermaine began the not-for-profit organization Fifty For Free Youth Community Initiative. It is designed to teach financial literacy and imperative life skills to youth in marginalized communities. ​

KAYLA ALEXANDER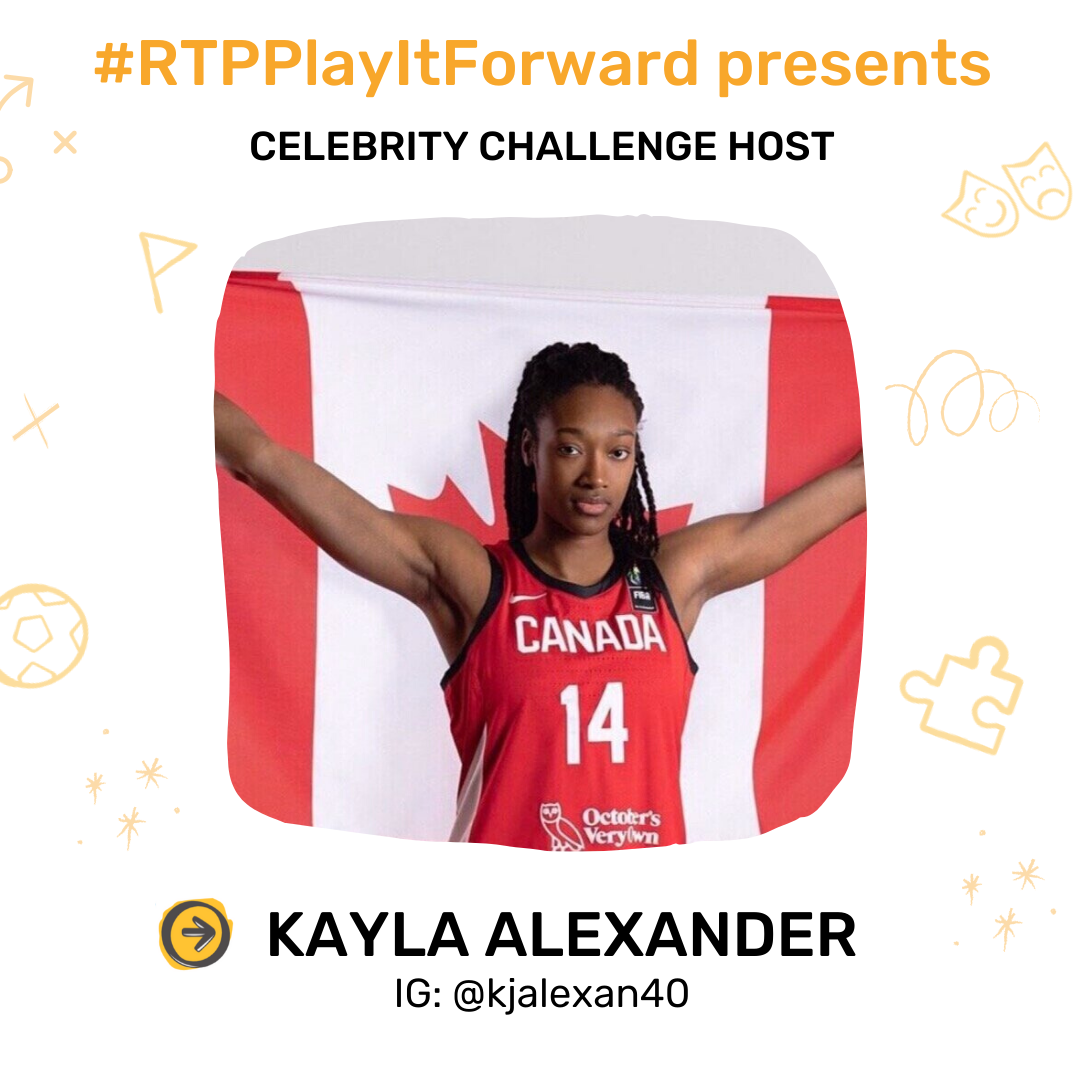 Kayla Alexander is not only an amazing Canadian WNBA player, but also the extremely talented published author and illustrator of the children's book "The Magic of Basketball".  She is also a contributing author to the book "Women For The Win: Presented By Canadian Basketball Journeys".
When she isn't playing basketball, Kyla is illustrating. Her illustrations focus on fashion, basketball, natural hair and travel, and she also commissions an array of custom creations.
KAYLA GREY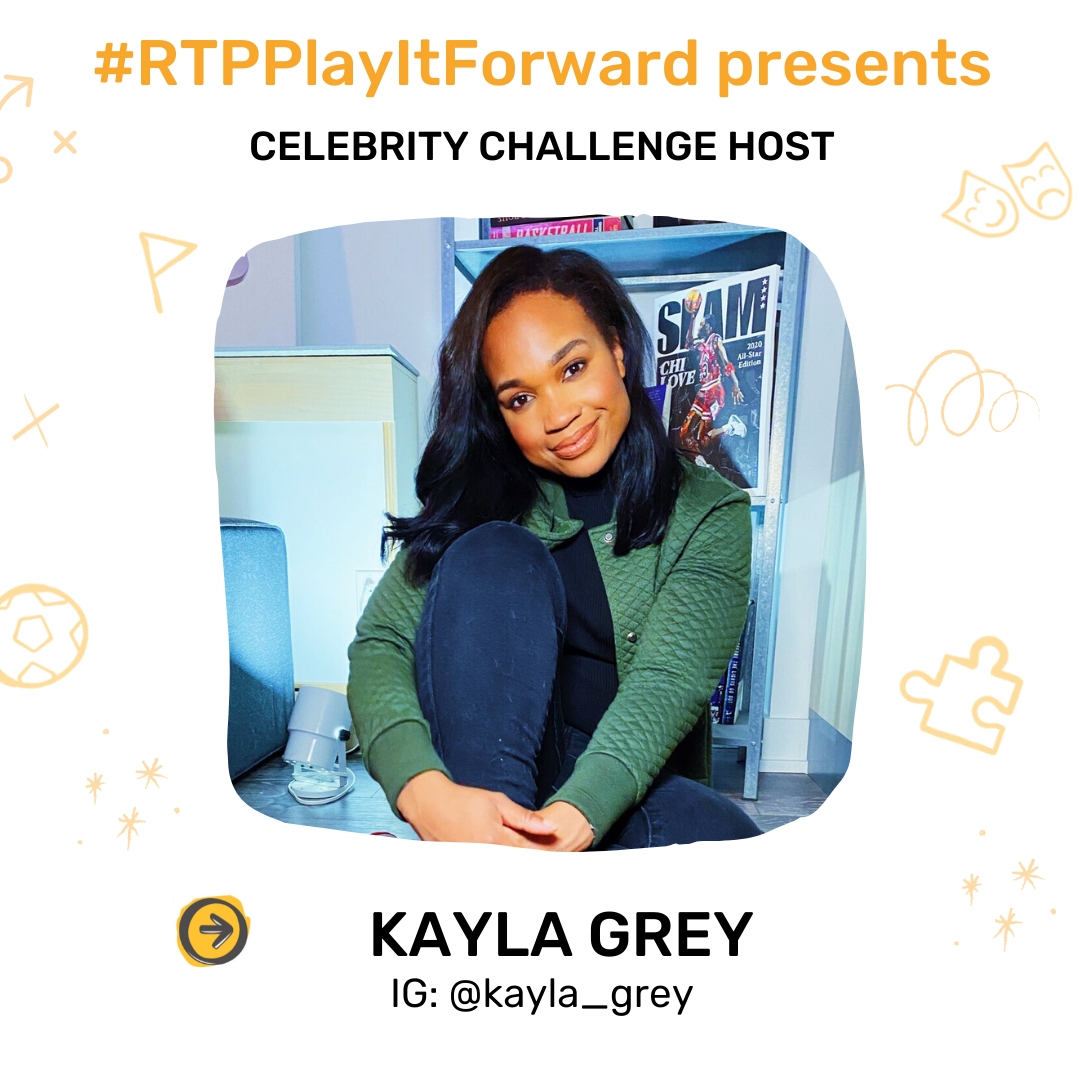 Kayla Grey is a TSN Anchor and Sports Analyst for monumental occasions such as the 2019 Toronto Raptors NBA Championships. She also hosted 'The Amazing Race Canada: Live from the Starting Line' which was nominated for a 2020 Canadian Screen Award in the 'Live Production for Social Media' category.
BIANCA ANDREESCU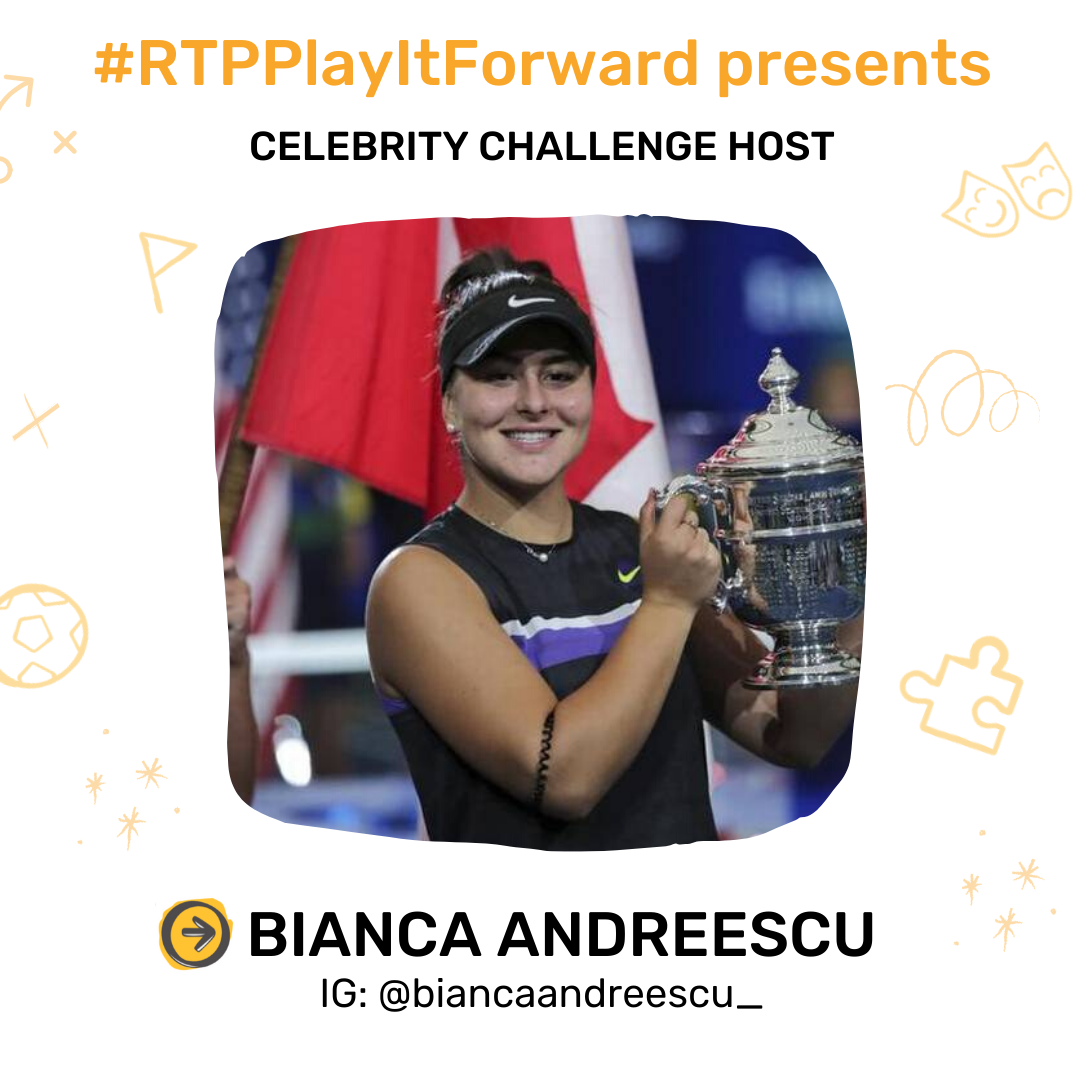 Bianca Andreescu is a role model for all young girls. Her fans commonly use the hashtag #SheTheNorth, honouring her as a star tennis player. She demonstrates that women can be recognized in sport. 
She is the reigning 2019 US Open Champion, Rogers Cup Champion and a Right To Play Ambassador.