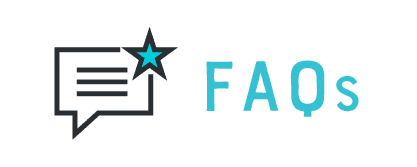 Donation Questions
Where does the money go?
All funds raised for myFace Races for Faces go to support our mission of changing faces and transforming lives. myFace works with individuals with craniofacial differences and their families to ensure they have access to programs, services and resources that empower the spirit, build strength and community - and know they are never alone. You can learn more about myFace at myFace.org.
Can I mail in a donation?
Yes, please send in to:
myFace
333 East 30th Street
Lobby Office
New York, NY 10016
Please be sure to include a note if this is in support of a particular participant. The check should be made out to "myFace". When we receive the check, we will add the total to the participant's page.
How do I donate to an Individual?
You can donate to an individual by simply adding their name in the appropriate section of the donation form. You can search for a participant/team page here.
Is my donation tax-deductible?
Yes, Races for Faces is a fundraising campaign of myFace, a 501(c)3 charity. All donations made to myFace are tax-deductible to the extent allowed by law. myFace's tax ID is 13-6013760.
Participant Questions
What does it mean to be a Virtual Walker?
By participating as a virtual walker for myFace Races for Faces, YOU and EVERYONE across the globe can join us as we come together in solidarity to collectively make a difference in the lives of those with craniofacial differences. As a virtual walker, you can be creative with how and when you walk...or even walk at all!

myFace shifted to the virtual walk format in response to CDC guidelines around social distancing to prevent the spread of COVID-19. We value your health and wellbeing, so please stay safe by following the latest safety recommendations and by walking only in your neighborhood or in areas open to the public.


How can I get started?
Teams make the biggest impact on our mission. By working together to raise money, team members increase their effectiveness in helping us transform lives.

Enhance your Races for Faces experience by sharing it with your friends, family and co-workers. If you are a team captain, your goal is to recruit fellow team members to join you and raise funds. We suggest a team goal of $1,500, but, of course, want you to set your own team and personal goals!

Any amount makes a difference in the lives of our patients and families. Your main role after recruiting your team is to be a motivator!
How do I recruit my team?
Start by approaching those closest to you, your family & friends! Tell as many people as you know that you are participating in Races for Faces to benefit myFace and encourage them to walk with you. Family, friends, co-workers, fellow students and anyone else is welcome to join you. Make sure you have created your team at racesforfaces.org and then spread the word online or in-person! Let friends and family know how to log on to the website and join your team! Once you have walkers, encourage them to recruit more! Once you have everyone you know, encourage team members to ask people as well. The more walkers the easier it is to fundraise and meet your goals.
Look at your company for support. Many companies, through HR or Community Relations, participate in walks and could make your team an official company fundraiser. This opens your recruitment by allowing reminders to go out in company emails, newsletters and more.
How do I invite others to donate or join Races for Faces?
The best part of this event is you can always invite friends, family, or coworkers to join or donate. From the main page, you will see two buttons on the right-hand side of the screen. One says "Donate now" and the other says "invite friends". You can invite them via email, Facebook or Twitter. This same process can be done from your personal page.
Check out the 10 Tips to Successful Fundraising for more.

Asking for donations
There are several ways people can donate so you get fundraising credit. People who donate to your page don't have to register to join Races for Faces, they can simply make a donation in support of you. If people come to the main site and click on the main Donate button, they will be prompted to enter the name of the person they are supporting.
Check out the 10 Tips to Successful Fundraising for more.

How can I keep my team/network updated?
Utilize your social media platforms to help get the word out about your team/campaign! Once you've shown your personal commitment by donating to your campaign and reaching out to your closest contacts, officially launch your campaign on your social media pages. Don't forget to thank donors, provide updates, talk about your passion for helping the craniofacial community and ask others to get involved. Make sure to use the hashtag #RacesforFaces
How can I increase my fundraising goal?
You can increase the amount of your fundraising goal at any time. When logged in, click "Manage My Page" (It will read "Personalize your Page" on mobile). From there you can update your goal. Remember to click the save button on the bottom of the page once you save the goal.
How do I handle cash and/or check donations I receive?
If you have cash donations from supporters, we recommend you can hold onto the cash and make a credit card "self-donation" to cover these gifts. For check donations, you can mail them to our office (address listed above).
Matching gifts
Many employers offer matching gift programs and will match any charitable contributions or volunteer hours made by their employees. With a matching gift program, you may be able to double or even triple your contribution. To find out if your company offers a matching gift program, please enter your employer's name in the search tool here.