​Virtual participants: the course is wherever you can safely walk, jog, or run 3.1 miles! Feel free to do your 5K in your neighborhood, on a treadmill, or go on an adventure in a nearby neighborhood. The USATF website is great for mapping out a run. Just enter the zip code of where you want to start and go from there.


In-person participants: the course takes you all around T-Mobile Park, with a final lap around the field! Please note, you will be going up and down the levels via ramps (no stairs). The course is USATF certified, WA21008RMB.
We've made some changes to the course this year to comply with new safety and security protocols. For those of you who have participated multiple times, we think you'll love the change-up! We've removed the lap around the outside of the ballpark (for security reasons) and the suite level (since this portion is indoors without enough air flow for COVID requirements).
Start line on the service road next to the Mariners Parking Garage
Enter T-Mobile Park via the player's tunnel
Run/walk through "The Pen"
Re-enter tunnel near left field gate
Up right field ramp to main concourse
One lap around main concourse
Turnaround for second lap of main concourse
Up ramps to view deck/top level of T-Mobile Park
Run/walk almost full length of view level
Down left field ramp to club level
Enter club level at Root Sports Terrace Club and run/walk to skybridge
Lower level sky bridge over Edgar Martinez Drive to parking garage
Lap around club level of parking garage and down remaining levels
Exit parking garage onto service road
Left on service road and re-enter T-Mobile Park via the player's tunnel
Continue onto the field via center field entrance
Run/walk the warning track
Finish line on the warning track down the 3rd base line
Stroll through the bullpen and into the finishers' area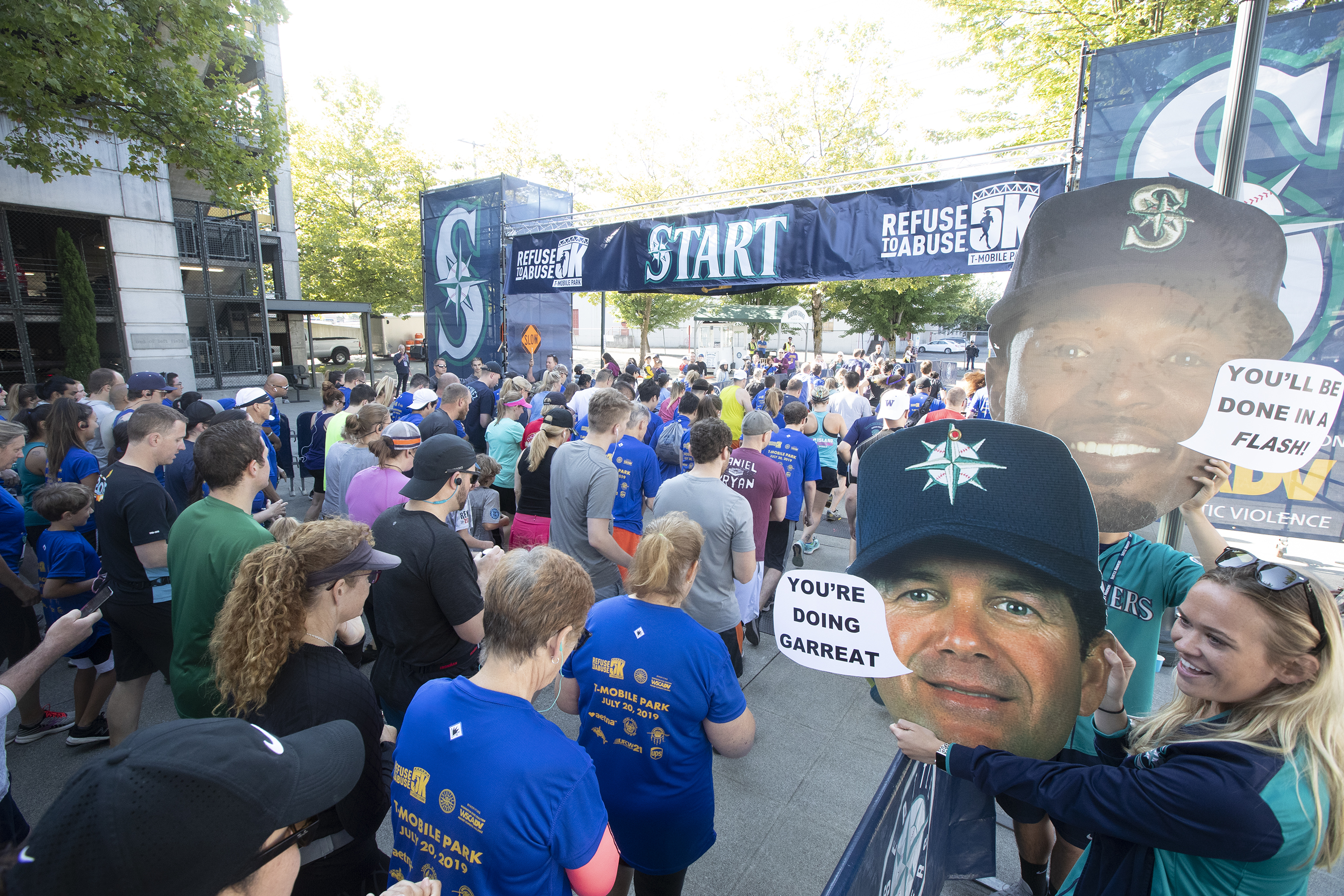 ​