​
Well Aware is a 501(c)3 nonprofit organization with headquarters in Austin, Texas, that provides innovative and sustainable solutions to water scarcity and contamination in East Africa. We fund and implement life-saving water systems to drive economic development and empower communities.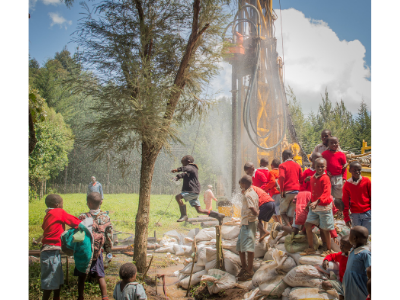 ​
At Well Aware, we believe our responsibility to our partner communities goes far beyond the drilling of a hole. More than 60% of existing water wells in Africa fail within the first year of implementation. 
100% of our water systems work and they last because of realistic, responsible planning and collaboration. Our partner communities are motivated, organized, and prepared communities who need only sustainable clean water to kick-start their success. We adapt each project according to each community's specific needs. And, our partner communities are thriving as a result.
Since our first project in 2010, we have completed over 70 projects, impacting more than 250,000 lives through clean water and maintaining a 100% success rate. 


Once clean water becomes available in a community, there is a Ripple Effect of Impact that occurs: 
Education improves
Disease rates drop
Agriculture flourishes
More schools, clinics and infrastructure are built
Population grows
Gender equality improves
Economy grows
Futures are changed for generations to come
To learn more about our impact and model, visit wellawareworld.org.