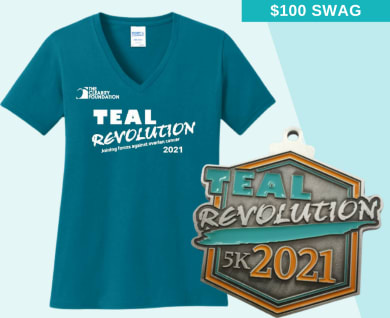 Raise $100 and receive a Teal Revolution event t-shirt and medal! 
It's as easy as asking 10 people for $10. 
People often tell us they would have donated if someone had asked them. So don't be afraid to ask!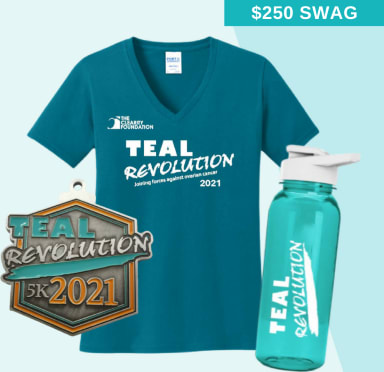 Raise $250 and receive our signature event t-shirt, a medal, as well as a water bottle!
Raise $1000 and reach Pacesetter status! We will send you a swag box full of Teal Revolution goodies, including a special edition pullover!
Fundraising is FUN! Reach out to friends and family and tell them why you're participating so they can make a difference too.
Not sure where to start? Check out 
these great 
fundraising tips
 and get started today!