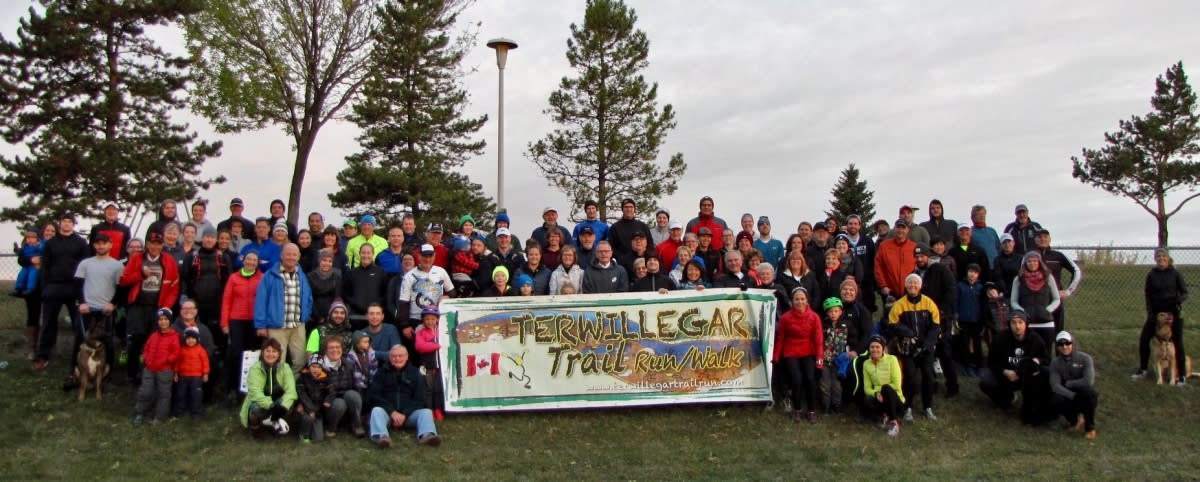 Together we will make a difference for Albertans facing cancer.
Event Date:  Saturday September 25, 2021
Starting time:  8:00 A.M. (First cohort group) and in 10 minute increments after that according to your registration.
Meeting Place:  End of Riddell Street  at top of Terwillegar Park. (in proximity of 729 Riddell St. NW)
We are pleased to announce that we are back!! The ninth annual Terwillegar Trail Run and Walk will take place on Saturday  September 25, 2021. Since its inception, the focus of the TTRW organizing committee has been to provide an engaging platform to bring our community together in celebration of physical activity and to support those suffering with prostate cancer as well as those engaged in developing cutting edge diagnostic and treatment options. Every year we take great joy in re-connecting with past participants and introducing ourselves to new participants of the Terwillegar Trail Run and Walk while facilitating critical donations to the Alberta Cancer Foundation to fund the fight against prostate cancer in Alberta. This year as in past years, all funds raised will go to Prostate Cancer research at the Cross Cancer Institute.  With your generous support this event has raised almost $300,000 for this important cause!
With current Covid 19 restrictions in place we will be offering starting  time slots 10 minutes apart.  You are able to have 10 people in your time slot to walk or run the course*
There will be no registration on Event Day and There will be no race packet pick up at Riverbend Hall as in prior years.  Swag bag can be picked up at conclusion of event at top of trailhead.
Entry Fee:  $50
*As Provincial and Federal Covid 19 restrictions change we will update our website and send out necessary emails to all registered participants to keep you in the loop.