Please join us for the Richmond, VA Topgolf event benefitting the UnitedHealthcare Children's Foundation (UHCCF) on September 19th, 2022 from 5-8pm.
We will enjoy an evening of golf, food, drinks, contests, and fun at the Topgolf facility in the Richmond, VA area.  We are offering an exciting $10,000 Hole in One Contest too!
Sponsorship and golf opportunities are limited. You are highly encouraged to register early!
Tournament Itinerary:
4:30 PM: Check-In and Social Hour
5:00 PM: Welcome
5:30 PM: Topgolf Tournament Begins
5:30 PM: Meal Served
8:00 PM: Event concludes
For your safety, the safety of our volunteers, and those we serve, UHCCF will follow CDC guidance as outlined here: cdc.gov/coronavirus. All attendees, aged 5 and older, are required to be fully vaccinated. If you have COVID-19 symptoms in the 10 days prior to the event, you must participate virtually. Please report any onset of symptoms or diagnosis of COVID-19 for two weeks following the event by emailing Cara.Gulbronson@uhc.com Attendees may elect to wear a mask while indoors at the event. Masks will be available upon request. Safety protocols may change if pandemic activity worsens.
Meet Kaiden! He was born with hearing loss and received a UHCCF medical grant to help with the cost of hearing aids and, later, aqua accessories and cochlear implants. Learn more about his incredible story here.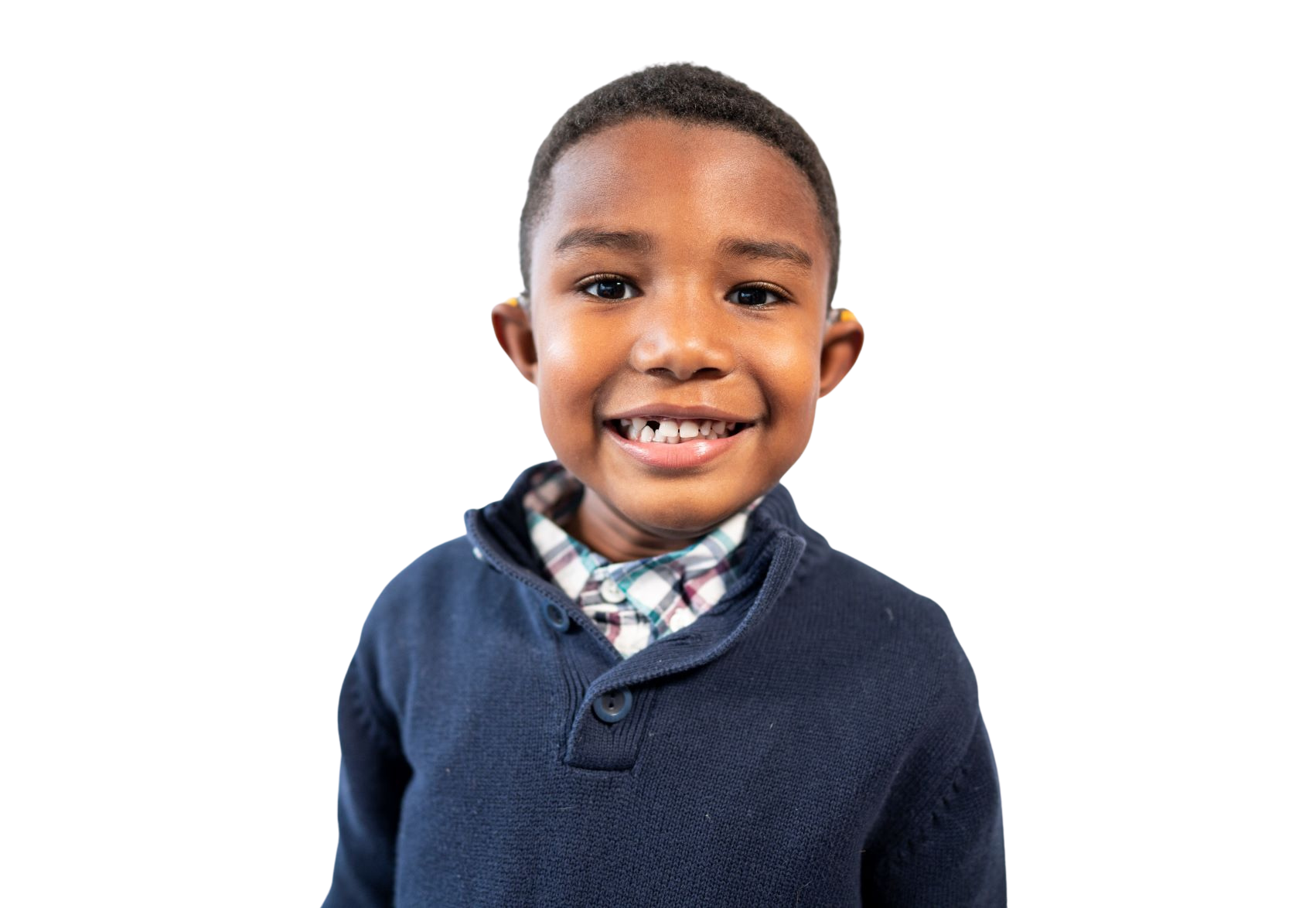 Thank you for your support of the UnitedHealthcare Children's Foundation.

To learn more about a UHCCF Topgolf event, watch our video here.
Does your employer match your contribution to UHCCF?  Check Here
About UnitedHealthcare Children's Foundation (UHCCF)
UHCCF is a 501(c)(3) charitable organization that provides medical grants to help children gain access to health-related services not covered, or not fully covered, by their family's commercial health insurance plan.

Families can receive up to $5,000 annually per child ($10,000 lifetime maximum per child), and do not need to have insurance through UnitedHealthcare to be eligible. UHCCF was founded in 1999. Since 2007, UHCCF has awarded more than 28,900 grants valued in excess of $60.1M to children and their families across the United States. Funding is provided by contributions from individuals, corporations and UnitedHealth Group employees.

To learn more, visit uhccf.org. 
Topgolf is in no way affiliated, nor does it endorse, The UnitedHealthcare Children's Foundation.
"The safety of guests is of utmost priority to UHCCF and
we are committed to doing all we can to assure an enjoyable, safe event for
all. UHCCF will adhere to state guidelines on gatherings and is partnering with
our venue to apply appropriate safety and health precautions around social
distancing and food service. We appreciate your continued support."