Prizes/Incentives
While it is free to register for and attend the Walk to END EPILEPSY, we do offer great fundraising incentives to get you and your team motivated to fundraise. When you raise $100, you will receive an official 2022 Walk to END EPILEPSY prize shirt!
Here are the prizes you'll earn at each fundraising level: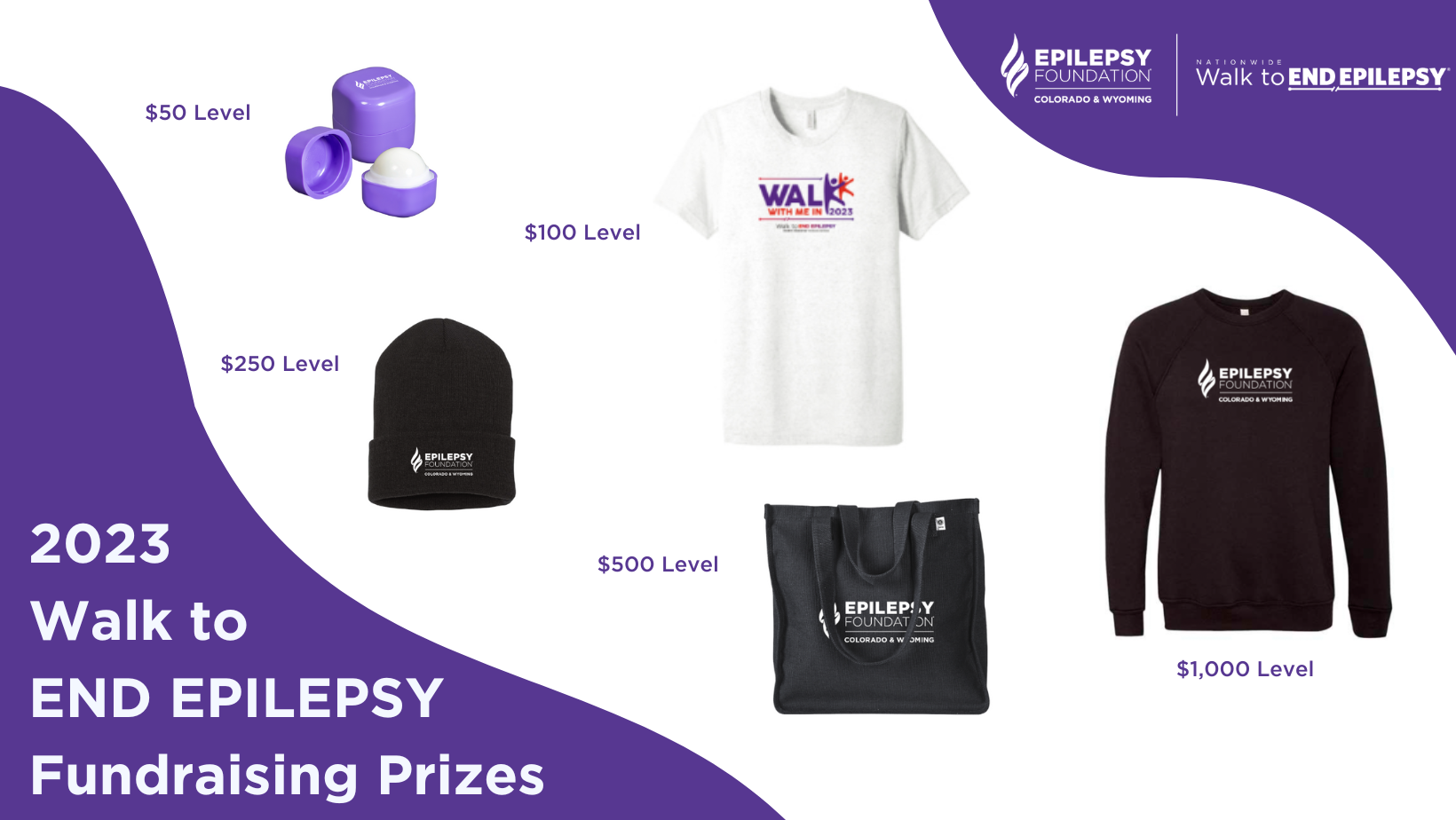 ​
Each person who register for the Walk and indicates they live with epilepsy will receive a free END EPILEPSY T-shirt at the event.​