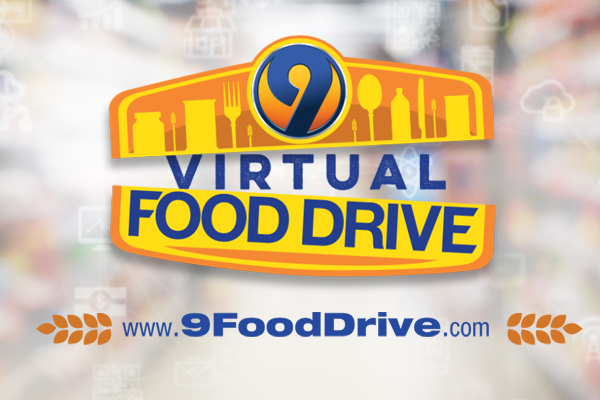 WSOC-TV 9 Food Drive
For the past 17 years, WSOC-TV and Second Harvest Food Bank of Metrolina have partnered to end area hunger through the 9 Food Drive.
There are many ways that you can help fight hunger, and there is a great need to combat food insecurity in the Carolinas.
Approximately 553,000 people in our 24-county region live at or below the poverty level. Over 42% of the people at risk of hunger in our region are children and seniors — almost 182,000 children and over 48,000 seniors.
The partner agencies of the Food Bank report that requests for food assistance continue to increase at a rapid pace.
The greatest need is for funds to purchase products by the pallet, securing much-needed items at great pricing, and help keep the Food Bank's refrigerated trucks on the road picking up and distributing fresh produce, dairy and meats to partner agencies. 

We hope you'll join our 9 Family Focus partners, Arby's, Ashley, Carolina Panthers, and Charlotte Gastroenterology & Hepatology in our combined effort to fight hunger.
If you can, please donate online today. 
Thank you for supporting Second Harvest Food Bank of Metrolina and your neighbors in need.
-WSOC-TV Team