About Us
The Beginning
"All things are possible for one who believes."
In 2007, the lives of Annie Sellas, Cathy Stockton, and the late Nancy Varner crossed paths in what they believe was divine intervention.  Each had cancer at some point in their life.  One was in treatment, another was in remission, and another was still receiving her final test results.  It was a time of their lives they would never forget and a time where their friendship deepened into a sisterly bond of encouragement, love, and support.
As their friendship grew, an unbreakable bond was created and it became the basis for the formation of the Inland Women Fighting Cancer committee, a coalition of women united to raise critical funds for local cancer centers and to improve the level of care for cancer patients and their families in California's Inland Empire.
A year later, the three ladies approached Stater Bros. Markets' late Executive Chairman, Jack H. Brown, to discuss their vision for starting a charity walk.  What would set this apart from other cancer walks is that the proceeds wouldn't focus on just one type of cancer but would instead support the fight against ALL types of cancer.
Under the Stater Bros. Charities umbrella, the Believe Walk was born with over 1,500 participants in its first year, growing to nearly 12,000 walkers, volunteers, and sponsors in 2019.  Through the generosity of our donors, the Believe Walk has invested over $7.4 million in local cancer-fighting organizations to advance cancer care and support services in our community.
When we look back at Annie's, Cathy's, and Nancy's original vision, we celebrate everything they helped accomplish and look forward to what is to come.
Inland Women Fighting Cancer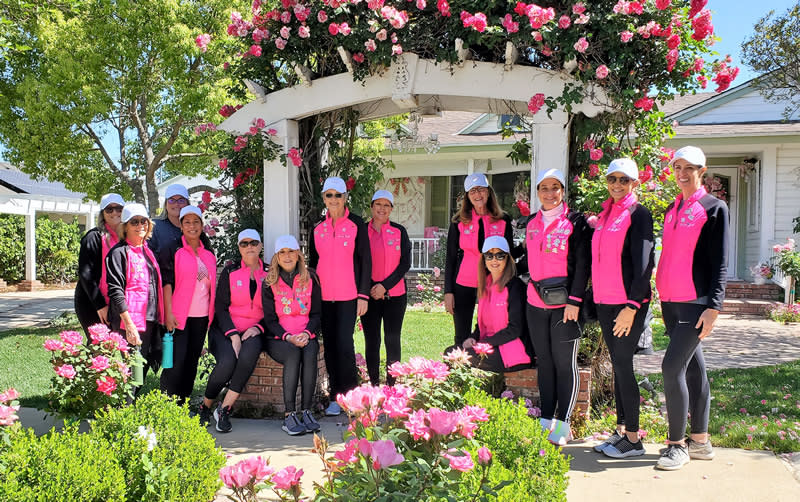 In 2008, Annie Sellas, Cathy Stockton and Nancy Varner co-founders of the Believe Walk recruited a small group of committed women within the Inland Empire to form a Believe Walk advisory committee "Inland Women Fighting Cancer". United by the Believe Walk mission, their goal is to raise critical funds to advance cancer care in Southern California.
Inland Women Fighting Cancer are advocates for the mission of the Believe Walk as community liaisons. IWFC partners with Stater Bros. Charities to provide event vision, fundraising insight, and project development to the Believe Walk each year. These women bring a vast amount of experience, expertise and the passion needed to create such an amazing community event.

Stater Bros. Charities is a 501(c)(3) nonprofit arm of Stater Bros. Markets, the largest privately owned supermarket chain in Southern California.
Stater Bros. Charities supports the critical needs in the communities we serve by investing in local organizations and causes that advance hunger relief, children's well-being, education, health, veterans and active service members, and pet well-being initiatives.
Stater Bros. Charities is committed to ensuring that the funds raised throughout the year from generous customers, supplier friends, and Stater Bros. Markets teammates stay in the communities we serve.