Butterflies for Maddie is a fundraising and awareness group founded by Donna and Tony Morgan in honor of their daughter, Maddie, who they lost unexpectedly in 2005 at the age of six to pulmonary veno occlusive disease (PVOD). PVOD is a rare form of pulmonary hypertension caused by progressive blockage of the small veins in the lungs. The disease is progressive and fatal with a median survival of about two years from the time of diagnosis.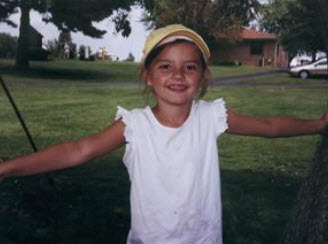 More research is needed to help children like Maddie, so the Morgans have dedicated themslves to pushing for answers and a cure for this disease by raising funds for research at Norton Children's Hospital in Louisville, Kentucky through the Norton Children's Hospital Foundation.
"Our mission is that her spirit of love, caring and helpfulness will never be lost." - Donna Morgan
Donate today in support of Butterflies for Maddie and Norton Children's Hospital.