Dollars at Work - iSARP
Every year, 150 Albertans are diagnosed with sarcoma, with children and young adults disproportionately accounting 15 per cent of cases.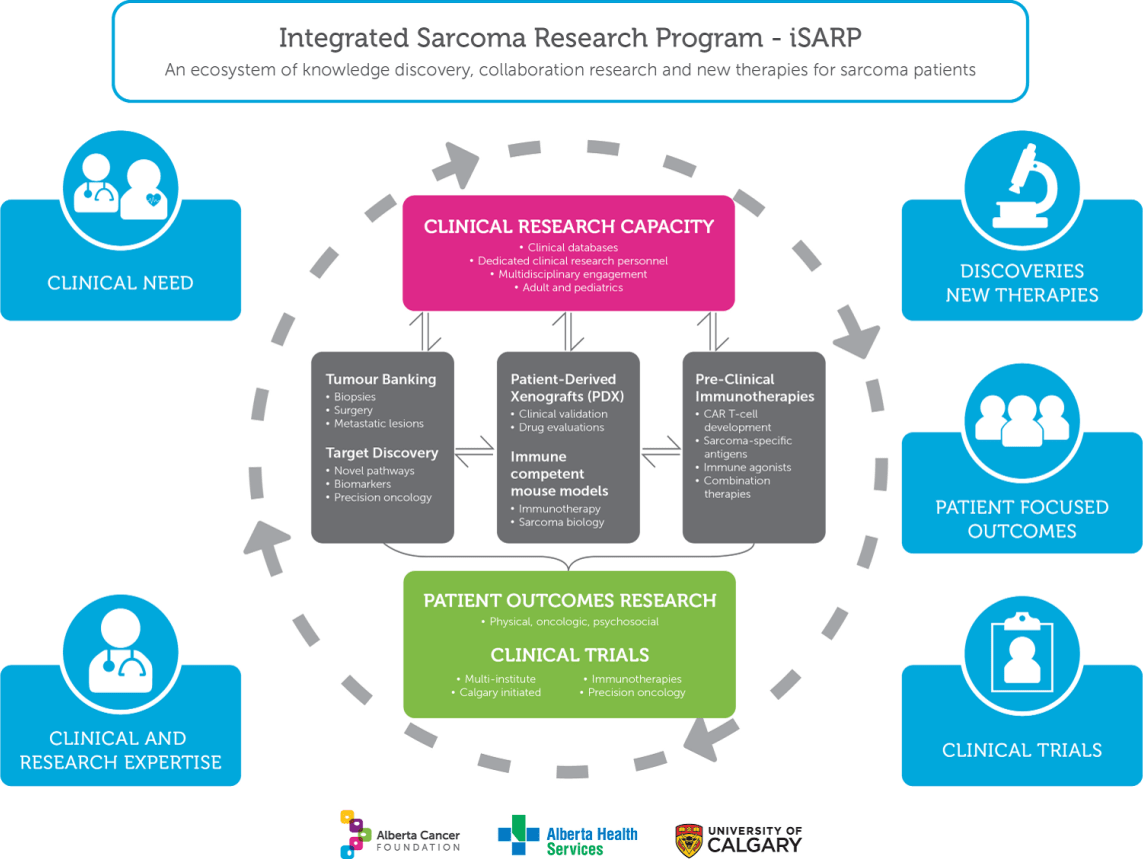 In the summer of 2019, Rangeland Engineering partnered with the Alberta Cancer Foundation on the creation of the Cameron Daye and Catherine Pearson Sarcoma Fellowship Fund. Valued at approximately $2.7 million, the fund will be put toward groundbreaking sarcoma research initiatives. Funds will be spent on projects in Alberta — one of the first is immunotherapy treatment research, conducted by Dr. Michael Monument at the University of Calgary's Cumming School of Medicine — across Canada and abroad. 
As sarcoma is rare, it is the Alberta Cancer Foundation's goal to ensure that every sarcoma patient is recruited into this prospective research through iSARP, and outcomes measurement program. Clinical research capacity will be structured around the following priorities: an electronic web-based sarcoma database; prospective and retrospective patient data collection; database integration with clinical care portals; standardized outcome measurements; dedicated site-based clinical research personnel; and participation in sarcoma research.
The mission is to establish a first-in-kind, integrated, collaborative program of dedicated sarcoma research in Calgary focused on: a network of sarcoma knowledge generation; new therapeutic discoveries; patient-focused outcomes; personalized therapies and; leadership in prospective clinical trials. The goal is to become a centre of excellence for sarcoma research and patient care in both pediatric and adult sarcomas here in Alberta. 
Our overall vision is to improve personalized therapeutic opportunities, survival, and patient-oriented outcomes for Alberta sarcoma patients. 
A gift to the Alberta Cancer Foundation in support of sarcoma research helps position you as a leader in our province. Whether you make a personal gift, become a corporate sponsor, or attend the Cameron Daye Memorial Golf Invitational — your incredibly meaningful gift would translate into opportunities to see improved care and better outcomes for our loved ones, friends and neighbours. 
To learn more about the work being done in memory of Cameron Daye, please take a look at this Leap article.