Welcome to the third annual Legacy Walk for Cancer – this year going virtual due to COVID19!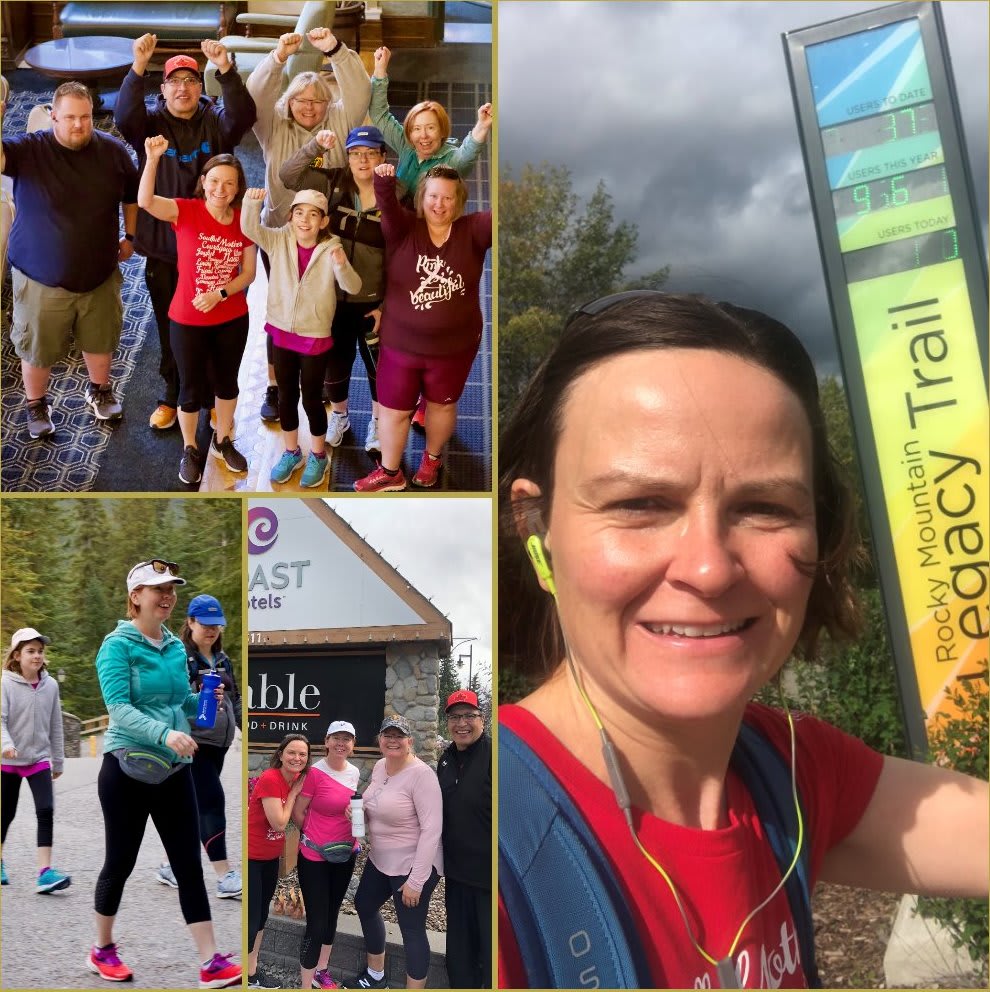 We are walking for all of those who can't, who have gone before us, and who will do battle with this dreaded disease. One in five people will have to face cancer personally in their lifetime.

On the weekend of September 12 & September 13, we will each be committing to walk a minimum of 27 kilometers at our own pace, and in our own cities. This distance is equal to that of the Legacy Trail that runs between the Banff Fairmont Springs and the Coast Plaza in Canmore. Walkers will have their choice to do the distance over one day, or spread their journey out over 2 days.
We have a training schedule that we can provide to help you go the distance. Courtesy of the 'Running Room', you will be provided with a coupon to help you get the gear you need to get walking!
Our goal now for 2020: to help motivate people to get out and get active during COVID, while raising funds for a need that never goes away: the battle against cancer. We have also waived the minimum fundraising requirement for this year.
In 2018, our inaugural year, our small group of walkers raised a remarkable $15,899. In 2019 this increased to just over $17,000. For a total of almost $33,000 to date thanks to our walkers, sponsors, and donors.
When: September 12 from 7 am to September 13 at 6 pm.
Where: Your hometown, your city, your favourite trails
Cost: This year the event is at no cost, we just want to come together as a group, even when we cant physically be together.
Help make a difference by joining or donating today!