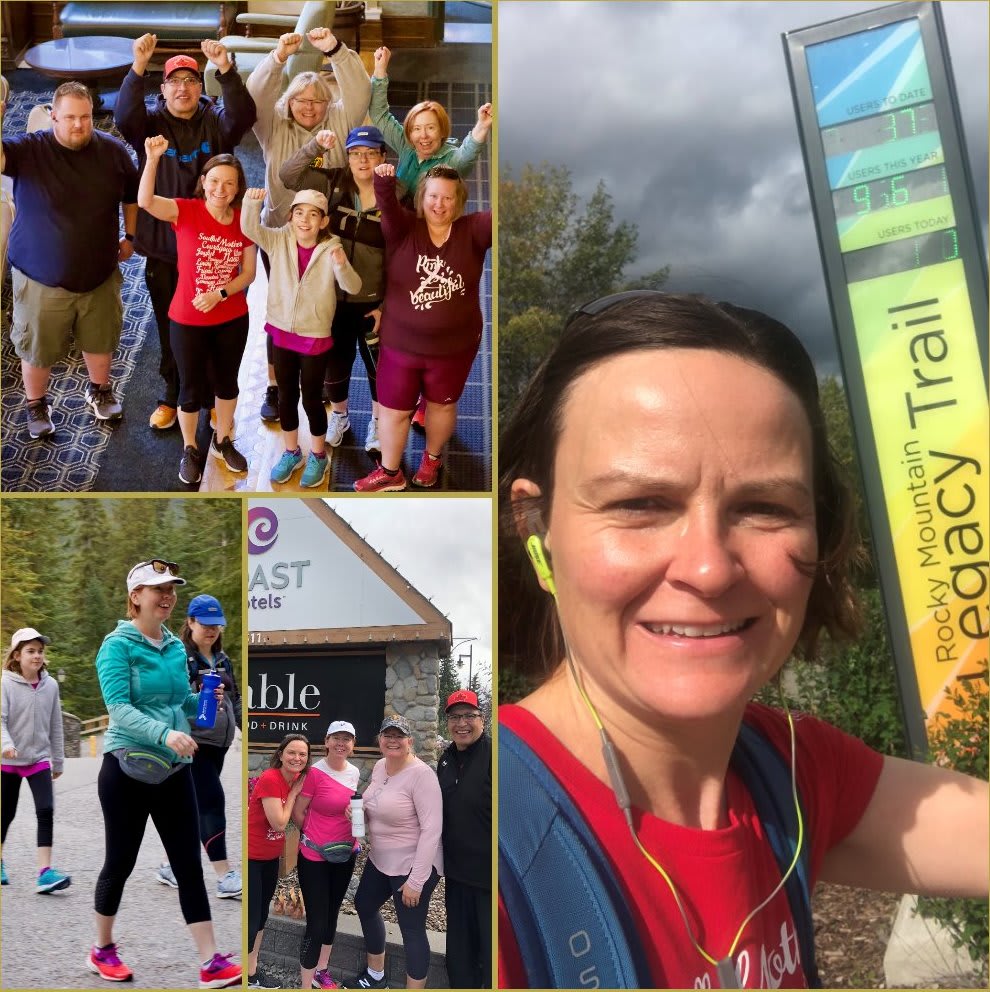 Welcome Back to the Mountain Trail In 2021! 
​
Welcome to the FOURTH annual Legacy Walk for Cancer. This year those interested in walking will have the choice of joining us on the "Legacy Trail' between Canmore and Banff for either 1 or 2 days, or participants can go virtual and walk where - ever they are! 
​
On the weekend of September 11 & September 12, we will each be committing to walk a minimum of 27 kilometers. This distance is equal to that of the Legacy Trail that runs between the Coast Plaza in Canmore & the Banff Fairmont Springs. 
Walkers will have their choice to do a one day walk, or like many of us this year – go both directions on the trail for a 2 - day kilometer total of about 55 kms: 
- One day: Canmore to Banff (27kms) = $25 Participant Fee 
- Two Day: Banff to Canmore (27 kms) = $40 Participant Fee 
We are asking that on "Legacy Trail" participants aim to raise a minimum of $1,000 per person with no minimum for those doing a virtual event. Lunch, snacks and a support vehicle travelling with us are provided to lend all the support needed. Virtual participants have no participant fee, and no minimum fundraising amount. 
We have a training schedule that we can provide to help you go the distance. Courtesy of the 'Running Room', you will be provided with a coupon to help you get the gear you need to get walking! 
TO DATE WE HAVE RAISED OVER $42,000! 
2021 GOAL: $20,000 
Help make a difference by joining or donating today! 
Date: Saturday, September 11 & Sunday, September 12 
Location: CANMORE / BANFF (Approximately 27 KM EACH WAY)