​It is with mixed emotions, that we announce that R.O.C.K. 2023 will be the last ROCKRIDE. This year will not only be our 20th event but will also bring us to the $600,000 raised milestone. 

PRIMARY START: Clare's H-D - 590 York Rd. Niagara on the Lake - Reg: 8:30 -10am
CAMBRIDGE SATELLITE START: Blackbridge H-D - 310 Holiday Inn Dr. Cambridge - KSU 11:00am
LONDON SATELLITE START: Rocky's H-D - 900 Wilton Grove Rd. London - KSU 10:00am
SARNIA  SATELLITE START: Precision Power Sports - 1762 London Line. Sarnia -KSU 8:30am
All groups will rendezvous at Tons of Bike Gear for live entertainment before proceeding to the Finale **now at Betty's in Chippawa.  **The originally planned bbq has been replaced by a buffet-style sit-down meal at Betty's Restaurant at the Finale. Snacks & drinks will still be available at TOBG.
This year we have TWO GRAND PRIZES: 
 1 week cottage rental in Haliburton Highlands & a Tandem Skydive with video package
See Event Details for full details.
Online Registration Cutoff - Midnight July 6
Online Donation Cutoff - Midnight July 6
(*online donations made after cutoff will not be counted towards ballots or Top Ten)
Offline Donations for Satellite Riders - Submitted to organizers by 5pm July 4
Offline registration available only at Clare's H-D on ride morning
Download the poster for your choice of Start Location: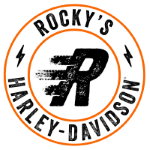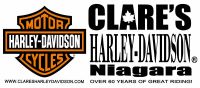 ​


​​