Take ACTION for Psoriatic Disease​
September 30, 2023 | 9:00 AM​ | San Francisco Zoo
Take ACTION aims to brings the psoriatic disease community together to honor those living with psoriatic disease, connect with the community, and celebrate your accomplishments. 
The event is open to everyone from family members, friends, healthcare providers, community partners, corporate sponsors and supporters. The funds raised by this community will fund collaborative, transformational research, advocacy efforts and educational programs that help the more than 8 million people in America living with psoriasis and psoriatic arthritis. 

How Does Take ACTION Work?
1. Take ACTION by registering to Fun-raise with a purpose
2. Form a team and recruit friends, family, co-workers and neighbors to join you
3. Encourage everyone to Take ACTION for Psoriatic Disease and fundraise
Share stories and fundraise on Social Media​
Ask for support via email/text message
Plan your own "Fun"draising event
4. Join the psoriatic disease community at Take ACTION-Fest, the campaign's culmination, on September 30th at the San Francisco Zoo. This festival is for the whole NPF family and registration will include admission into the zoo, education, food, entertainment, vendor booths, an inspiring program and more!
Fundraising Milestones
To express our gratitude for your individual fundraising efforts, we have some exciting gifts for you! Raise $75, $150, $350, or $1,000+ to receive a gift at each milestone! Learn more about our Fundraising Thank You & Recognition Gifts.


Any teams that collectively raise $1,000 or more, will be considered a "Top Team"! These teams will receive a special event experience and recognition in NPF communications. Learn more about our Top Team Recognition here.
We need YOU to be the ACTION in Take Action!


Meet our 2023 Take ACTION Honored Hero, Melissa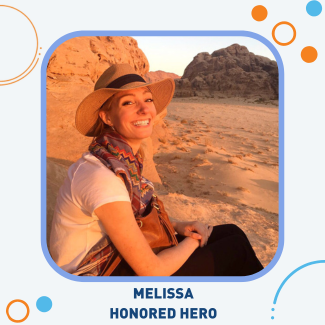 Hello everyone! My name is Melissa, and I live in Palo Alto, CA. I moved to California several years ago to attend medical school, a pursuit largely driven by my experience living with severe psoriasis. I'm so lucky to now call the Bay Area home. 
I was diagnosed with psoriasis as a baby, and by the time I was 3 years old it covered me from head to toe. Growing up, I knew that there were 8 million Americans also living with psoriasis, but I hadn't met anyone with the disease and often felt alone in my struggles. While from the outside psoriasis may seem like just a rash, those of us who live with the disease know the experience to be so much more than that. 
I attended my first NPF event at age 14, hoping to connect with others living with psoriasis. I was welcomed with open arms, and the rest is history - I've been attending events for over a decade since. Each year, I look forward to reconnecting with my NPF family, as well as welcoming new members the same way I once was. It is so empowering to speak with others about our shared experiences, both the good and the bad; we are truly stronger together. 
It is my absolute honor to be the National Psoriasis Foundation's Honored Hero at San Francisco's Take Action Event on Saturday, September 30th at the San Francisco Zoo.  I can't wait to meet you and all the supporters of the NPF, as we join together to celebrate our special community and raise funds towards a cure for psoriasis. See you there!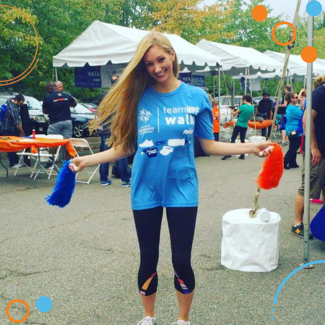 Your Impact