Community Partners
Aiden's Legacy is so grateful for our community partners who make it possible for us to support pediatric cancer patients, families and survivors at Norton Children's Cancer Institute, affiliated with the UofL School of Medicine.
Aiden`s Legacy Enchanted Holiday Party Partners  
A special thanks to our presenting sponsors for our 2022 enchanted Holiday party. 
​



Texas Roadhouse

Texas Roadhouse has been a partner of Aiden's Legacy since the very beginning in 2013. Together, we have raised more than $157,000 for Norton Children's Cancer Institute through an annual fundraiser in their greater Louisville restaurants. 
Their generous support has allowed Aiden's Legacy to purchase LEGOs to gift to pediatric cancer patients and survivors throughout the year both in the hospital and at various programs and outings. The support from Texas Roadhouse has also allowed us to fund needed equipment and facility upgrades for the Addison Jo Blair Cancer Care Center at Norton Children's Hospital.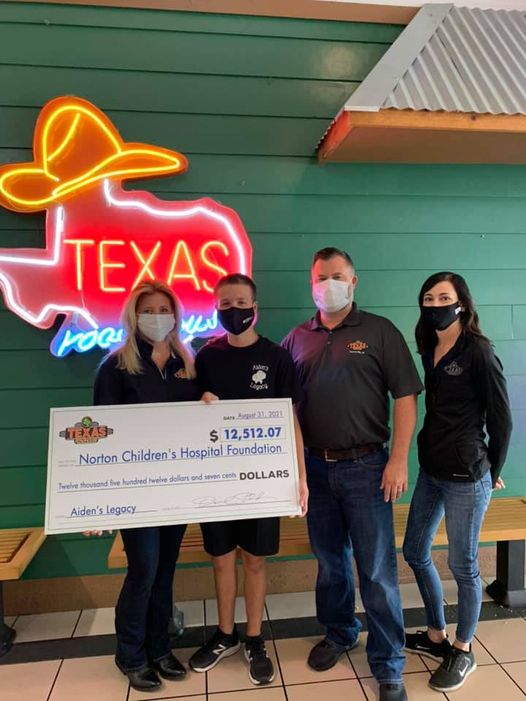 ​

​​MEET LUNA!!!
In 2021, Texas Roadhouse partnered with Aiden's Legacy to raise funds to add a new facility dog to the Norton Healthcare Heel, Dog, Heal facility dog program that will support patients at Norton Children's Cancer Institute, affiliated with the UofL School of Medicine. 
In Friday, March 24th, 2023, Luna, a facility dog was introduced as the newest member of the four-legged team at Norton Children's Cancer Institute. Luna, a 2-year-old black Labrador, is working in the cancer unit as the institute and at the Novak Center for Children's Health. Luna interacts with and provides therapeutic support to kids during their stay in the hospital. A big thank-you also to RaiseRED, University of Louisville's largest student-ran charitable organization, for helping in funding for Luna's handler.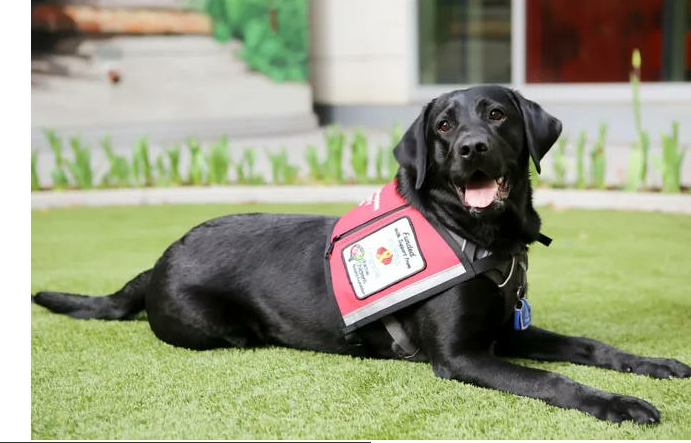 Read more about this amazing paw-friend and her amazing impact at Norton Children in the links below
https://www.courier-journal.com/story/news/2023/03/25/luna-is-the-new-companion-of-cancer-patients-at-norton-childrens/70048353007/​
​https://www.wdrb.com/news/facilty-dog-is-newest-addition-to-norton-childrens-hospital/article_007125d8-ca54-11ed-b692-cbd0c32fae99.html
https://www.wave3.com/2023/03/24/norton-childrens-hospital-welcomes-facility-support-dog-luna/​
http://https://www.whas11.com/article/life/animals/luna-dog-kids-cancer-louisville-hospital-norton-childrens/417-b8d117d1-6218-47cf-9e48-61f9e94f6aec
​https://www.tristatehomepage.com/news/norton-childrens-cancer-institute-welcomes-new-facility-dog/