On October 1, 2023, Campus Apartments is supporting Team IMPACT's national All In 5K with an in-person event in Philadelphia! The route will begin and end at 39th & Locust by the red Covenant sculpture, taking you through University City, Penn's campus, and the beautiful Locust Walk.
Everyone can join as an individual or find/start your own team. Teams can work towards a collective fundraising goal, and everyone will be eligible for individual and/or team prizes along the way.
The first 1,000 people to raise $50 individually will receive a Team IMPACT hat.
If you have any questions, please reach out to marketing@teamimpact.org
Route Map: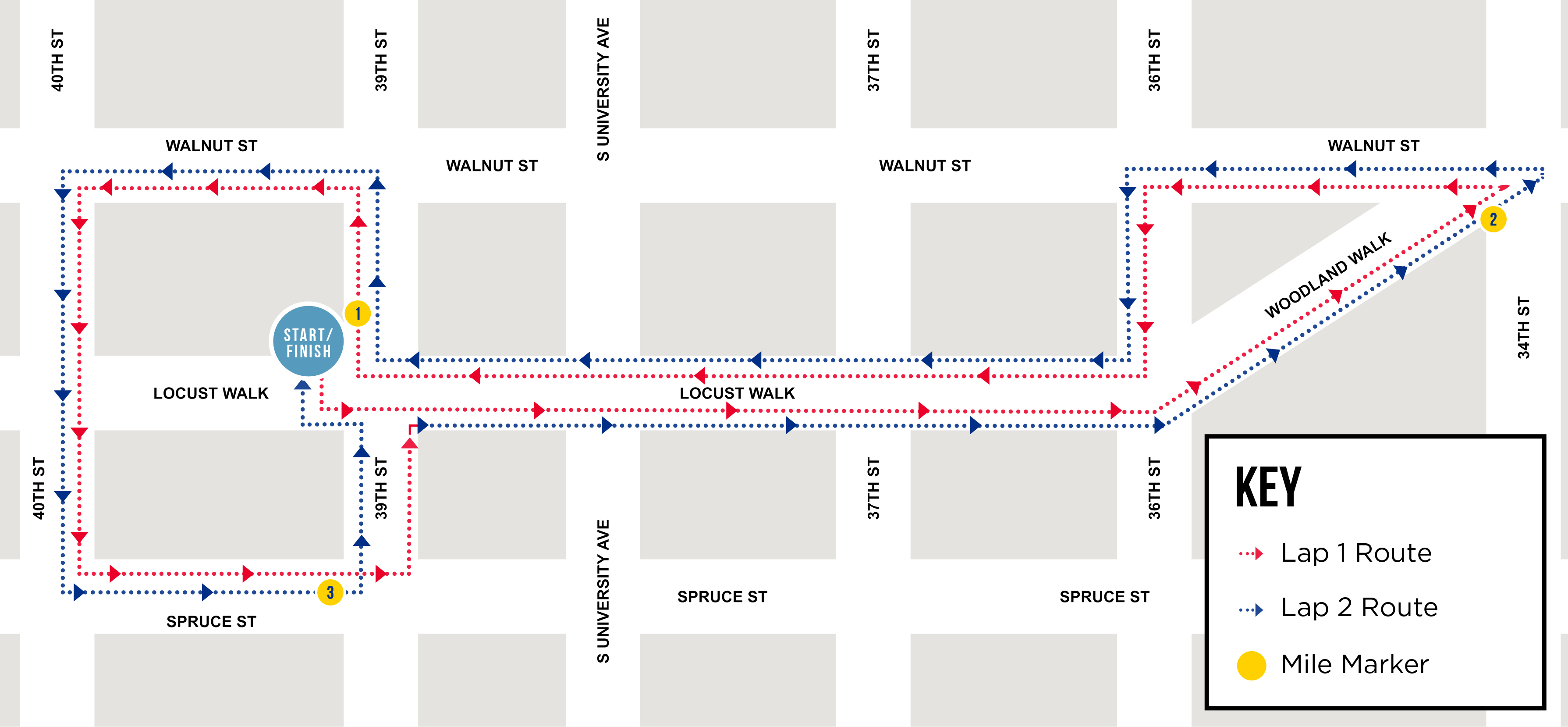 ​