Cardiac Care Cupboard
The Cardiac Care Cupboard provides items that bring comfort and entertainment to our Cardiac Intensive Care Unit patients and families and is support by both Brave Hearts and our community.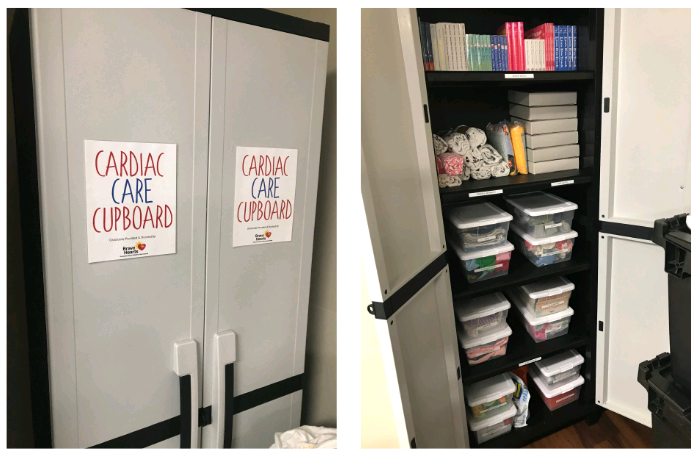 If you are interested in making a donation to the Cardiac Care Cupboard, please review the most up to date wish list below.
Wish List Items:
Swaddle Blankets/Sleep Sacks
Portable Sound Soothers
Animal Loveys
Newborn Sleeper Gowns (open at the bottom)
Crib Sheet Sets
Bows & Headbands
Cotton Baby Caps
WubbaNubs
Board Books
Infant Rattles/Toys
Tide Pods
Zaky Hands
Indestructibles

To view a full list of items on our Amazon Wish List, click here.

At this time, please order all items via Amazon and send to the Foundation office. Please make a note in your order that this is specifically for the Cardiac Care Cupboard.
Norton Children's Hospital Foundation
Attn: Courtney Pittman
234 E. Gray St.
Ste. 450
Louisville, KY 40202
For questions regarding Cardiac Care Cupboard donations, contact Jessie Gordon.