​Giving Back
Brave Hearts families helped make the Jennifer Lawrence Cardiac Intensive Care Unit possible with their fundraising efforts through the Norton Children's Hospital Foundation. They understand more than anyone how important it is to have advanced heart care in our region. 
Looking to the future, Brave Hearts families are going full steam ahead to continue in their fundraising efforts to advance Norton Children's Heart Institute to the next level. Brave Hearts are fundraising to establish an Endowed Chair in honor of Dr. Erle Austin's lifetime of work at Norton Children's Hospital and the University of Louisville, 
The Endowed Chair will expand our regional presence, improve our national rankings and facilitate our ability to attract and recruit the next generation of workforce, with the goal of continuing to elevate heart care for children in our community and region.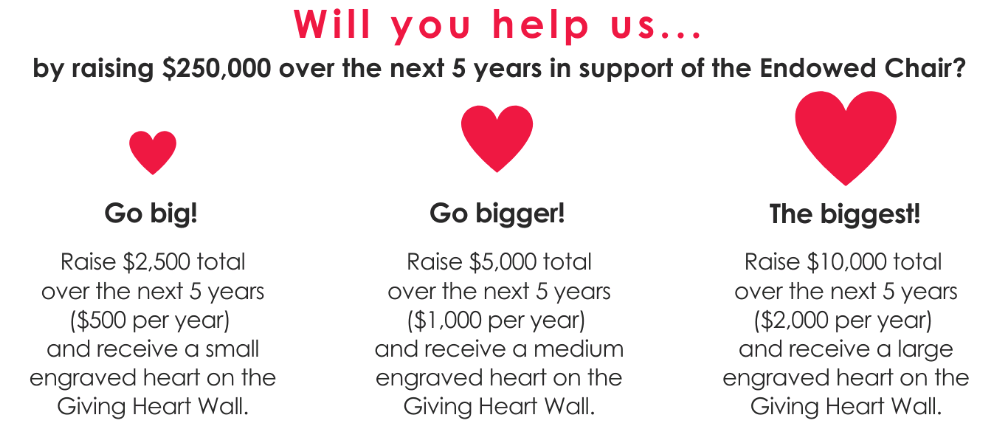 ​



Not sure where to start? Click here for fundraising tips.