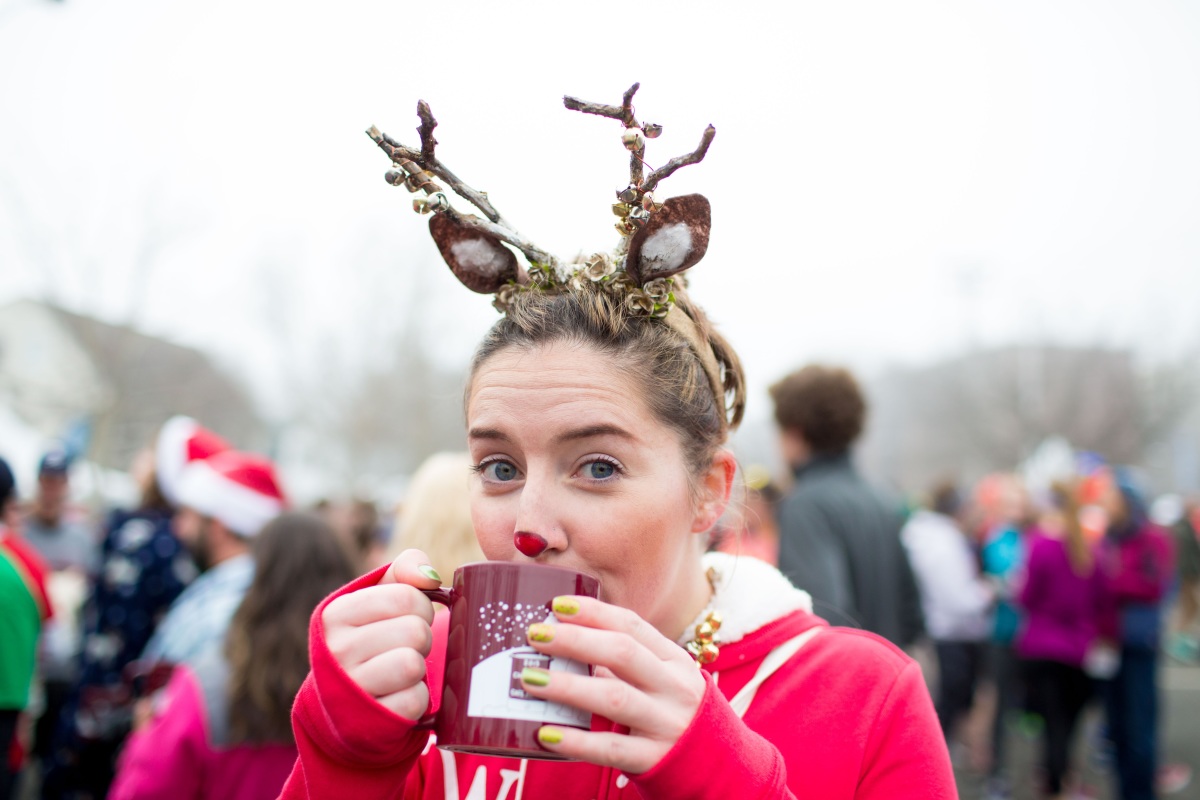 The Hot Chocolate

When the Hot Chocolate Run began in 2004, we knew we wanted to serve REAL hot chocolate–the good stuff, made with just milk, cocoa, sugar and vanilla. We expected a few hundred participants our first year. Jen and John, the event's founders, got up early that morning and made about 40 gallons of hot chocolate in big pots in their kitchen. No problem!
Many years later, we've continued making homemade hot chocolate for 6000+ participants, with the help of three incredible local businesses.
Please note our plans for our 2021 event: To limit the risk of COVID exposure, we'll be unable to serve hot chocolate as usual at this year's event.

We plan to bring back 6000+ mugs of hot chocolate at the 2022 event. This year, you'll receive a packet of delicious hot chocolate mix to enjoy at home after the event.

Since the very first Hot Chocolate Run in 2004, Northampton Coffee and Tart Baking Co. have generously donated all of the high-quality cocoa, sugar and vanilla for the hot chocolate. This year, Tart will contribute all the cocoa and sugar we'll need for our hot chocolate packets.

We are deeply grateful to Our Family Farms, a cooperative of eight small Western Massachusetts dairy farms, for their annual donation of over 400 gallons of local milk. While we won't be making hot chocolate on-site this year, we heartily recommend that you make your hot chocolate with this company's delicious milk!
Our Family Farms products are available in stores throughout Western MA. Please support this terrific business!
We are again working with our friends at the Western Massachusetts Food Processing Center at the Franklin County Community Development Corporation to produce the hot chocolate packets. We're grateful for this partnership with an organization that is so focused on local ingredients and economic development.
We are so very grateful to Tart, Our Family Farms, and the Franklin County Community Development Corportation. Please join us in thanking them for their incredible support.