Meals
Meals will be provided by Big Springs Ranch for participants and their families.
The food at this event is worth the registration fee alone! Participants always give us high marks for the quality of food served at our events. This year we're changing things up a bit and offering breakfast before the event followed by a Texas BBQ lunch when you're finished. We'll start serving lunch at noon and continue serving until 5 PM. That way lunch is available after you finish the course regardless of which distance you choose and everyone can get on the road home at a reasonable time. 
Saturday
6:30 - 9:00 AM - Breakfast at the Gym
12:00 - 5:00 PM - Texas BBQ Lunch at the Gym
Note: Vegetarian options are available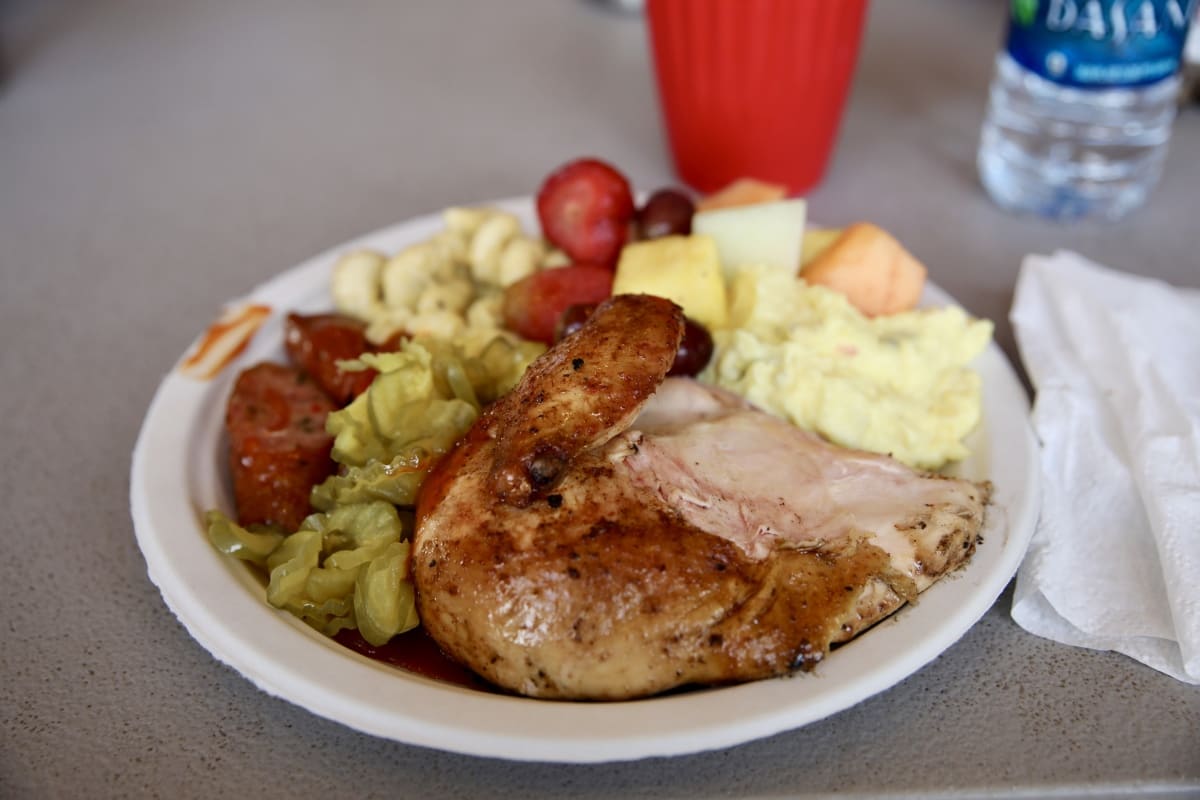 Accommodations
Big Springs Ranch is in a fairly remote location. The closest options will fill up quickly so make your plans as soon as possible.
Camping
Free camping is provided in our own campground at the ranch. Please complete the Camping Reservation form to reserve a space. 
Area Inns and Cabins
South of the ranch along Texas Hwy 83 within 5-15 miles are numerous options for motel, cabin and house rentals. Here's a partial list of available options: 
LEAKEY / CONCAN, TX
The Historic Leakey Inn - 25 rooms available 
https://www.leakeyinn.com/
The Inn Between

Note: The Inn Between books reservations through AirB&B. Please mention you are participating in the Headwaters Marathon to receive 15% off your booking. 
River Bluff Cabins 
River Haven Cabins
http://www.riverhavencabins.com/
Leakey Springs Cabins
http://leakeyspringscabins.com/
Garner State Park
http://tpwd.texas.gov/state-parks/garner/fees-facilities/cabins​
Note: When choosing a cabin option, check to see if you will need to bring your own linens, towels and toiletries.
HUNT, TX
River Inn Resort
https://www.riverinnresort.com
Hotels 
The nearest hotels are 45-60 minutes away in Kerrville, Junction, and Uvalde. Check area sites for listings.