Suggested Routes
Roads & Stairs
Vancouver:
Taylor Way – 62m


(Park Royal to Upper Levels Highway)

Wreck Beach Stairs – 75m
Victoria:
Churchill Drive the road up Mount Doug (164m) from gate to summit parking lot

Sinclair Hill (40m) from Cadboro Bay Road to UVic

Mount Tolmie (60m) Mayfair Drive


Trails
Vancouver:
Whyte Lake – 238m

Saint Marks Summit– 460 m

Coquitlam Crunch – 244m

Mountain highway on Mt Fromme. Can be started from Lynn Valley Center mall - 748m

Old Buck Trail and Upper Old Buck Trail on Mt Seymour - 724m
Victoria:
Buildings & Offices
1 flight of stairs = 3m

Approximately 16 steps

Please check conditions yourself before venturing out.
If you are looking for suggested routes please contact our Race Inclusion Ambassador Graham at gbos@powertobe.ca.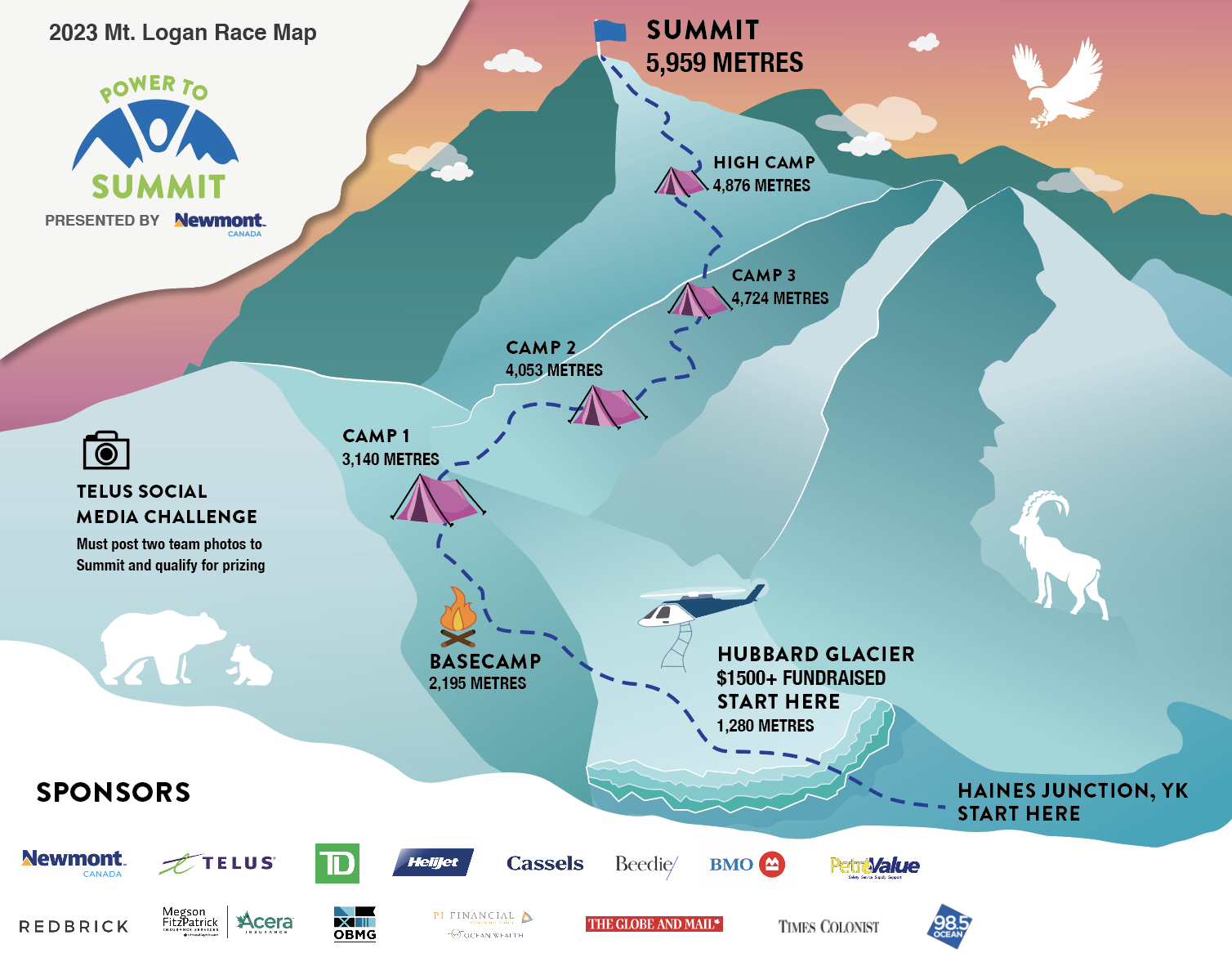 ​