OUR HONOREES
Chestnut Hill College is proud to honor these five outstanding women who exemplify the qualities of leadership and integrity that are hallmarks of our community. These community leaders have committed themselves to the success of our students and the Hold Hope High Scholarship Challenge.
Susan Jin Davis
Chief sustainability officer, comcast nbc universal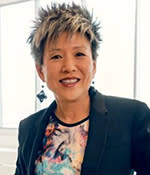 Susan Jin Davis, Chief Sustainability Officer, has over 25 years of experience in the communications, media and technology industry. In her current position, Ms. Jin Davis is responsible for identifying sustainable strategies and priorities and implementing for the Company's Sustainability Program across all of ComcastNBCU business units and functions.
Kristen Gibbons Feden
nationally acclaimed litigator, saltz mongeluzzi & bendesky p.c.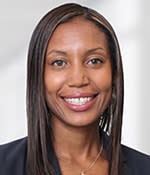 Kristen is widely-regarded as one of the Nation's leading litigators in the field of sexual abuse.
Kristen M. Gibbons Feden has proven herself to be fearless when fighting for survivors against high profile offenders and large institutions. Christened by the New York Times as "The Prosecutor Who Stared Down Bill Cosby," Kristen is internationally recognized as a leading litigator in the #MeToo Movement. Nationally acclaimed as a fierce litigator, Kristen has represented numerous sexual abuse survivors in their pursuit of civil justice and received a multitude of awards for her tireless work with the most vulnerable survivors, many of whom were in their darkest moments when they sought her out.
Varsovia Fernandez
prominent business development consultant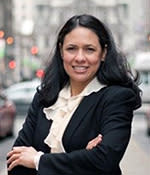 Varsovia Fernandez is a high impact business executive who is known for advance organizations and leading by example. She has a depth of experience in financial services, not-for-profit, software technology, and e-commerce. Ms. Fernandez inspires others as an active leader in the region's business and philanthropic communities.
Carol McCullough Fitzgerald
First Female Executive Director of the Pennsylvania Society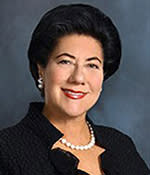 Carol McCullough Fitzgerald is the Executive Director Emeritus of The Pennsylvania Society, having served as Executive Director of the Society from 2000 until her retirement in 2017. She was the fifth executive director of the Society, founded in 1899, and the first woman to serve in that post. The Pennsylvania Society is a nonprofit patriotic and charitable organization which honors the achievements of Pennsylvanians, to reward excellence, to promote good will and understanding, and to celebrate service to the Commonwealth.
Binney Wietlisbach
President, The Haverford Trust Company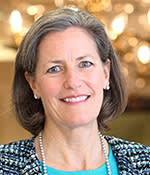 Ms. Binney Wietlisbach is the firm's President and has been with Haverford since 1992. Binney has worked in the financial services industry since 1985. She is a member of the Executive Committee, a voting member of the Investment Selection Committee, and a member of the Board of Directors of The Haverford Trust Company.