About Cancer Beats​
With support from the Children's Hospital Foundation and Teen Cancer America (founded by Roger Daltrey and Pete Townshend of The Who), Cancer Beats offers an enhanced approach to music therapy by connecting patients to musicians and music students. Professionally trained music therapists design and use individualized music experiences to assess, treat and evaluate patients.
Through Cancer Beats, patients can learn new skills and coping strategies, meet peers and gain support, and disclose self-expression and creativity in a safe and controlled environment.
Experience Cancer Beats Firsthand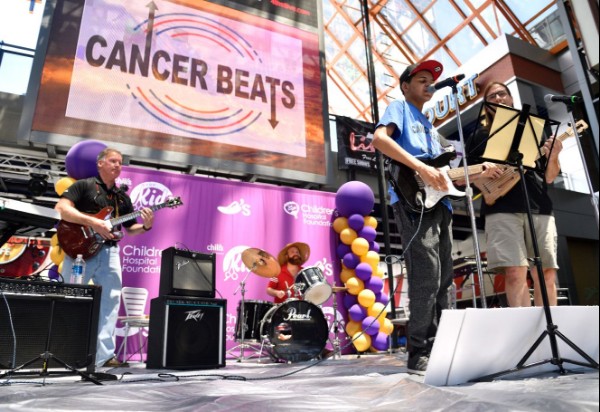 ​​
See the teens and young adults that make up Cancer Beats perform live at Chili's® Clip for Kids on Sunday, May 19. They will kick off the event at 1 p.m. with live musical performances on the main stage at Fourth Street Live!
There will be special guests such as community musicians and the 7 West staff joining the teens and young adults on stage. You don't want to miss this special performance!