5K CHALLENGE
New this year we will be having 2 LIVE 5K Walk/Run Events on Saturday, May 22nd, and Sunday, May 23, at 10:00 a.m. Pick one or participate in both. Using the Charge Running App, choose your course or use your treadmill, while receiving encouragement from a running coach and inspiration from people who know firsthand the hardship families are facing. Chat with others via the chat room, track your status, and listen to a real-time playlist curated for you! 

Using Charge Running's advanced technology you will feel like you are participating in real-time 5K race. Once you register, you will receive a special link and code to download the App and sign up for the race. You must register for the Challenge to receive the link and complimentary code. 

What is Charge Running?
Charge Running is a LIVE virtual training and racing app that includes: Using this advanced technology you will feel like you are participating in real-time 5K run/walk. It's virtual but LIVE. You make your own course, listen into the live broadcast wherever you are in the world and run/walk your event.
WATCH VIDEO ABOUT THE CHARGE RUNNING APP

What is a Live Walk/Run like?
Imagine a group fitness class at your local gym. Charge is providing that same experience from the comfort of your own home or neighborhood. A dedicated running coach will keep you updated on your current pace, average pace, cadence, and distance, all in real time, all while you run along with other runners from all around the world, together in one class, all at the same time.
What if I can't make Saturday, May 22 or Sunday, May 23 at 10 AM?
If you can't make it, no worries! We will post a link and email all participants our on-demand event, so you can participate after the 10 AM run for those who missed it so you can complete this Challenge or want to participate again for extra points.
Can I talk to others during the HIKE for HOPE Walk/Run?
With the integrated chat system, you will be able to communicate via text to the coach, as well as others who are in the LIVE event with you. Feel free to wish others well or encourage friends, congratulate others on a job well done, or just have a friendly conversation.

Is there an age requirement to participate in the 5K?
No, but you have to be 13 or older to download and use the Charge Running App. Children 12 and under can complete this Challenge alongside their parent(s).

LIVE EVENTS MAP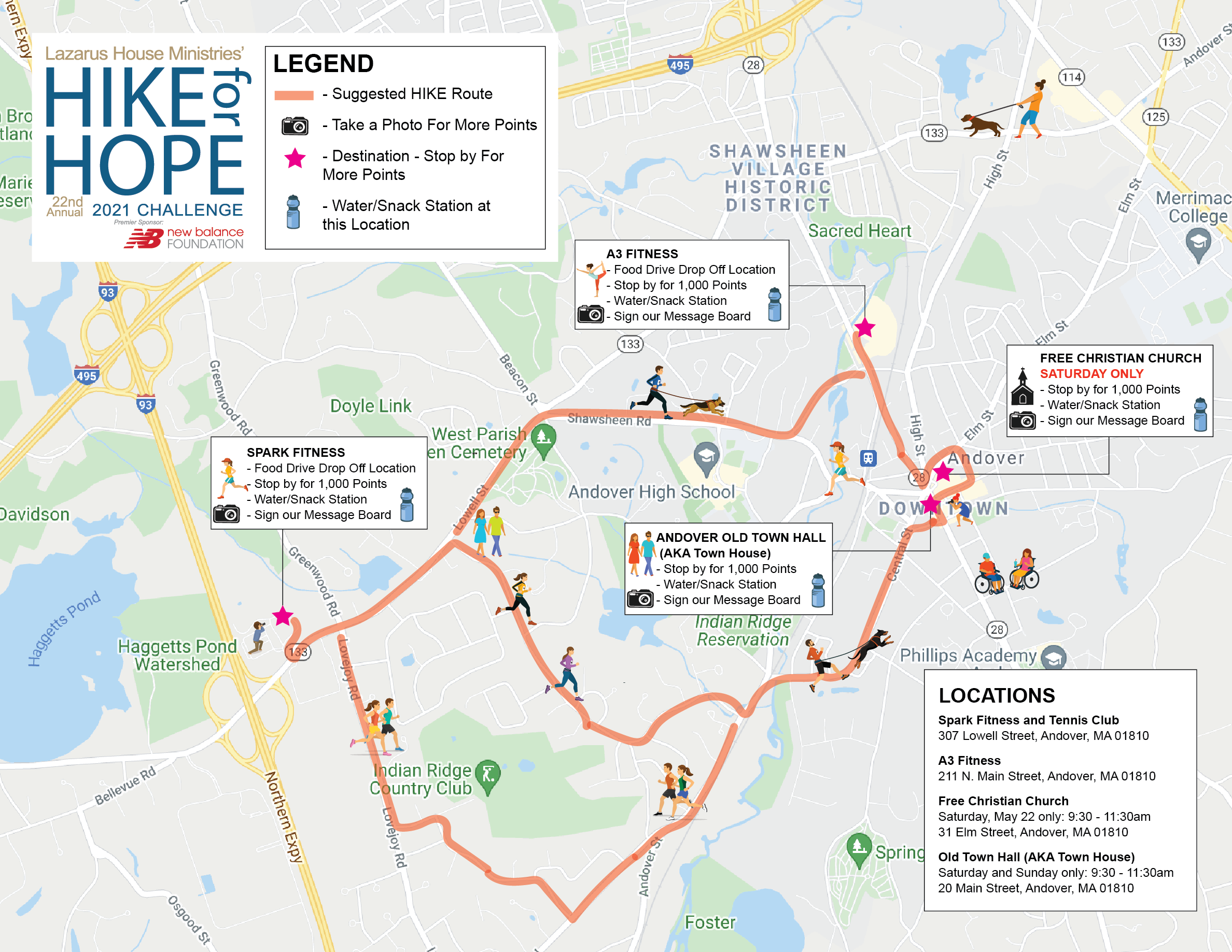 ​