Every dollar donated to the Rush County Community Foundation impacts Rush County.  Forever.
​
Since our first grant award to the Rush Memorial Hospital in 1993, the Foundation has awarded over $11 million in funding to support 110 nonprofit organizations that serve Rush County, thousands of Rush County students, and nearly 500 community projects.  
And the exciting part?  Our work is just beginning.
Thanks to our donors who have contributed nearly $18 million in gifts and our long-term investment strategy, the Foundation is positioned to grow and give in perpetuity.  The next time you're out and about in the community, take note of some of the most-loved (and possibly, unknown) projects we've assisted through our donors' generosity and established funds:
​Waggener Community Pool
Rush County Historical Society Museum
Boys and Girls Club gym expansion
City of Rushville Parks fitness trail
East Hill Cemetery arch restoration
Arlington East Hill Cemetery sign
Milroy's new street lights
McNabb Community Park play equipment
...and the list continues!  For an entire list of organizations assisted, click here.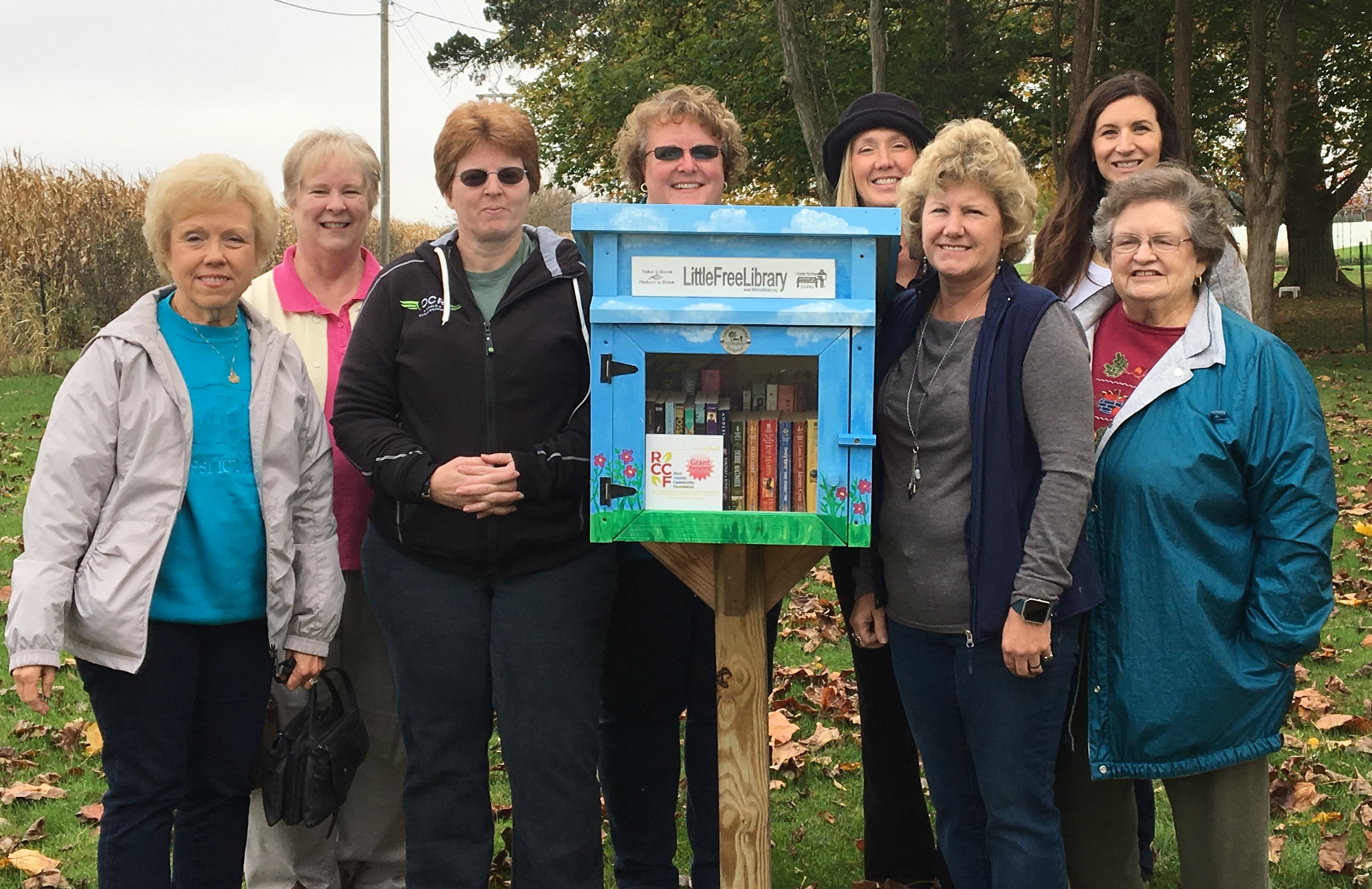 A community grant awarded to Milroy Psi Iota Xi in 2015 provided Little Free Libraries to every township in Rush County.