Creel Law Group Superhero Costume Contest
Raise or donate at least $50 to enter the superhero costume contest! After you register, upload your official costume live-action video or photo to your fundraising page by September 15th. We encourage video interviews in costume so you can tell your friends and family all about your superpowers!
Win one of our jury prize categories, or win "people's choice" by getting the largest number of friends and family to donate.
Jury Categories:
Traditional Adult Superhero*
Invented Adult Superhero*
Traditional Super Kid*
Invented Super Kid*
Super Baby
Super House (Get your family, roommates, pets, or whoever you live with together for a team costume entry)
Super Pet
People's Choice Categories (Voting based on highest number of unique donors):
All costume contest registrants will receive a personal fundraising page. To be eligible for prizes, participants must raise or donate $50 for children who've been abused or neglected. "People's Choice" prizes will be determined by the highest number of unique individual donors for each category. Costume contest registrants are eligible to win fundraising prizes and will receive a superhero bandana for raising their initial $50!
*Traditional = Known character like Superman or Wonder Woman. Invented = New superhero you create.
Superhero Costume Contest Sponsored By
---
Superhero Costume Contest Judges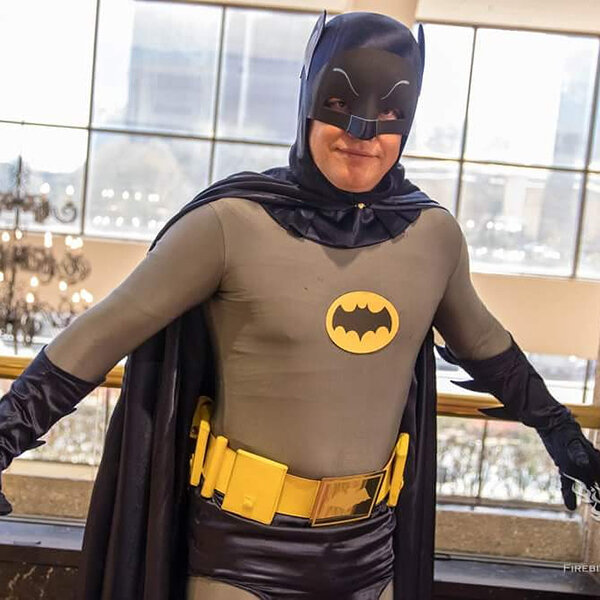 Greg is known as the Godfather of cosplay here in Austin. He's been making costumes since he was in elementary school. His main focus in Cosplay is Charity and Community service. As Dragon's Lair Comics and Fantasy's cosplay expert, he's run, judged, and MCed many costume contests for all ages. He is honored to be asked to help judge the 2020 CASA Superhero Run costume contest, and urges participants to have fun!