Creel Law Group Superhero Costume Contest
Raise or donate at least $50 to enter the superhero costume contest! After you register, upload your official costume live-action video or photo to your fundraising page by Sunday, September 20th. We encourage video interviews in costume so you can tell your friends and family all about your superpowers!
Win one of our jury prize categories, or win "people's choice" by getting the largest number of friends and family to donate.
Jury Categories:
Traditional Adult Superhero*
Invented Adult Superhero*
Traditional Super Kid*
Invented Super Kid*
Super Baby
Super House (Get your family, roommates, pets, or whoever you live with together for a team costume entry)
Super Pet
*Traditional = Known character like Superman or Wonder Woman. Invented = New superhero you create.

People's Choice Categories (Voting based on highest number of unique donors):
Prizes
Adult Traditional and Invented Superhero will each receive a piece of Kendra Scott jewelry and a YETI tumbler.
Invented Super Kid will receive an Emler Swim School Westlake swim party to enjoy with friends.
Traditional Super Kid will receive passes for family-friendly activities around Austin and a set of Go, Diego, Go! toys.
Super Baby will receive a $100 gift certificate to Olivia Shoppe and Puracy natural baby and parent body care products.
Super House will win a set of YETI tumblers and YETI colsters.
Super Pet will win a YETI pet bowl and a Firehouse Animal Health Center "Vet for the Day" opportunity for its owner!

People's Choice winners each get a 30-minute "Front Porch-rait" photo session with Chad W Adams Photography or Marshall Tidrick Photo. Portrait sessions can be used to capture you in costume, or for a fun family or individual portrait. Portrait sessions will be scheduled for outside of your home with safe social distancing.
All costume contest registrants will receive a personal fundraising page. To be eligible for prizes, participants must raise or donate $50 for children who've been abused or neglected. "People's Choice" prizes will be determined by the highest number of unique individual donors for each category. Costume contest registrants are eligible to win fundraising prizes and will receive a superhero bandana for raising their initial $50!
Superhero Costume Contest Sponsored By
---
Superhero Costume Contest Judges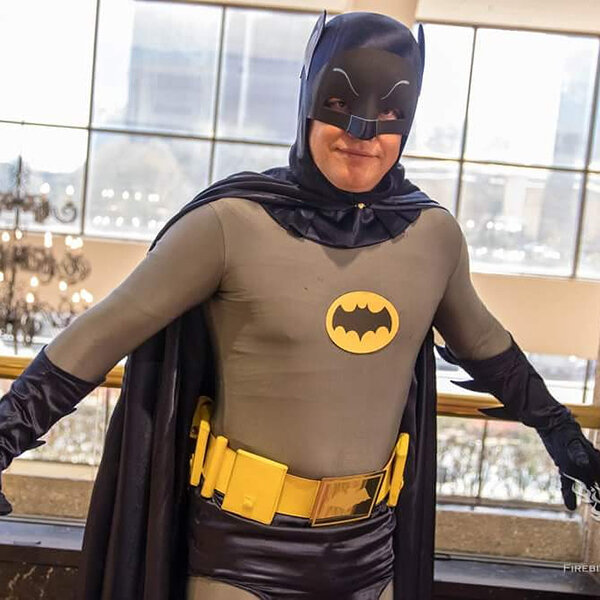 Greg is known as the Godfather of cosplay here in Austin. He's been making costumes since he was in elementary school. His main focus in Cosplay is Charity and Community service. As Dragon's Lair Comics and Fantasy's cosplay expert, he's run, judged, and MCed many costume contests for all ages. He is honored to be asked to help judge the 2020 CASA Superhero Run costume contest, and urges participants to have fun!
---
This will be Angela's fourth year volunteering with the CASA Superhero Run as part of Alpha Kappa Alpha, a sorority that has long supported CASA and has organized the annual costume contest for many years. Angela is "excited to see the creative traditional and non-traditional costumes. I will be looking for those participants that are having fun!"
---
Chris Creel - Managing Attorney at Creel Law Group
This is Chris's fifth year of enjoying running or participating in the CASA Superhero Run. He firmly believes that both running and life in general are improved by costumes. By supporting and recognizing the elite competitors in this competition, he hopes to encourage you to make the running tails of this city as weird as super humanly possible. Since we can't all be together, please let us see your costume out on our roads, sidewalks, byways, and trails this September. Each time you see a costumed runner, consider supporting CASA with a donation.
---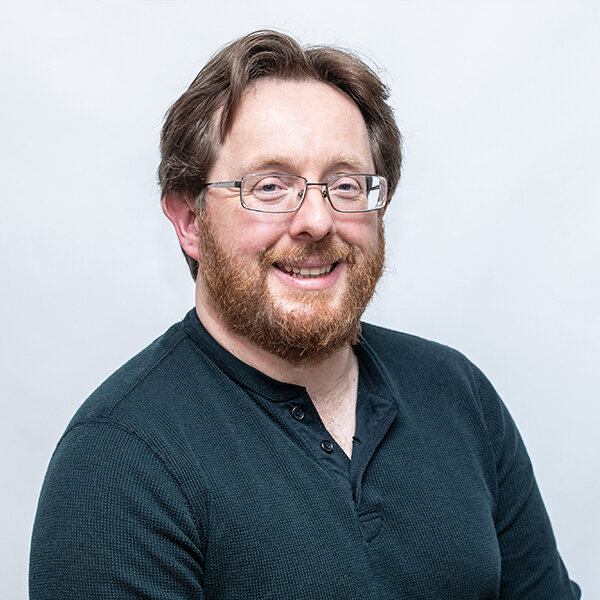 Richard Whittaker - Screens Editor, Austin Chronicle
Richard Whittaker is the screens editor of the Austin Chronicle, and occasional Obi-Wan Kenobi cosplayer. He is already planning his Halloween home haunt and costume.
---
Sofia has been volunteering with CASA of Travis County going on 3 years now, and is loving the experience everyday! She loves working with the kids she's appointed to, especially on days they see each other and talk about crafts and good books. As a judge, she is looking forward to all the fun costumes and seeing everyone's smiling faces!
---
Barrie's interest in CASA started WAY back when her Mother, LeRayne Donelson, along with a handful of likeminded, take-charge, make-it-happen folks in the Texas panhandle started the first rural CASA program in Texas, CASA '69. Her Mom is also a fun-loving, costume-making, party-throwing "clown." Thus it's clear who one of Barrie's most beloved superheroes is!
*Traditional = Known character like Superman or Wonder Woman. Invented = New superhero you create.