Become a Super Fundraiser
Your fundraising helps recruit, train and support CASA volunteers and provides the professional staff and resources they need to advocate powerfully for the most vulnerable children in our community.
Win awesome prizes for fundraising*!
*Only applicable to individual fundraiser pages. Team donations will not be counted towards individual prizes.
Looking for creative ideas to help you fundraise? Check out the Superhero's Guide to Fundraising and fun messaging templates below!
Need fundraising support? Email events@casatravis.org for more help!
---
Fundraising Email Template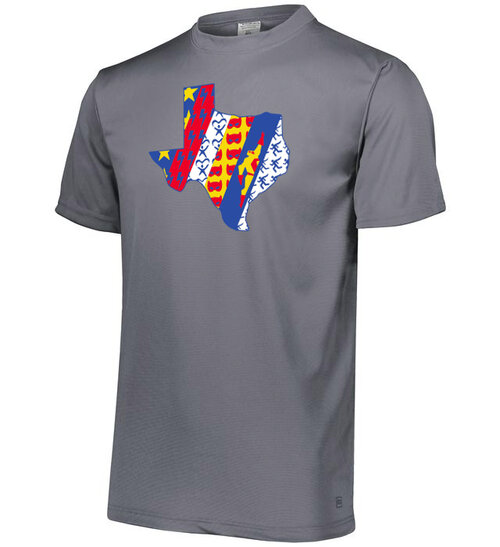 Suggested Subject: Superheroes… Capes or no capes? I need to know what you think
Hi Super Friend,
In the Incredibles, Edna Mode insists that superheroes shouldn't wear capes, and lists several heroes whose capes ended their careers prematurely. But trying telling that to Batman or Superman… So, now I'm stuck! Cape or no cape?
Let me back up for a minute and explain my dilemma. This Super September, I'll be transforming into [YOUR SUPERHERO] as part of the 2020 CASA Superhero Run! This will be fun, but I'm doing it for a more important reason, one that I hope you will help me with.
CASA speaks up for children who've been abused or neglected by empowering our community to volunteer as advocates for them in the court system. When the state steps in to protect a child's safety, a judge appoints a trained CASA volunteer to make independent and informed recommendations in the child's best interest. CASA volunteers take the time to get to know all parts of a child's life. They ensure that each child's individual needs remain a priority in an over-burdened child welfare system.
I'm setting a goal to raise [$YOUR GOAL] to help support CASA in this cause. Will you help me be a superhero by donating today at [YOUR PERSONAL FUNDRAISING LINK]?
And let me know your thoughts on a cape…
[YOUR NAME]
P.S. You are also welcome to join me at www.casasuperherorun.com. Run a virtual 5K, enter the costume contest, or become a Super Fundraiser!

---
Facebook/Instagram/LinkedIn Messaging
If I learned anything from superheroes, it's that "with great power comes great responsibility." I'm using my great power to help children who have been abused or neglected. Will you be my trusty sidekick for the 2020 CASA Superhero Run and make a donation to my personal fundraising page? #casasuperhero2020 - Link to your personal fundraising page
Avengers Assemble! I'm fighting to be a force for good through the CASA Superhero Run this Super September. Though my superpowers are mighty, I need the help of other heroes to accomplish this mission. Donate to my fundraising efforts and our combined powers can help children who have been abused or neglected! #casasuperhero2020 - Link to your personal fundraising page
Just like T'Challa says, we must work to be an example of how we, as brothers and sisters on this earth, should treat each other. Let's take a lesson from Black Panther and combine superpowers during the 2020 CASA Superhero Run to help children who've been abused or neglected. Please donate to help me meet my fundraising goal! #casasuperhero2020 - Link to your personal fundraising page
---
Twitter Messaging
Help me be a superhero for kids this Super September by supporting @CASATravis @CASAWilco @CASACenTex - Donate today! #casasuperhero2020 - Link to your personal fundraising page
"I fight for those who cannot fight for themselves" – Wonder Woman. Help me help kids in our community and reach my #casasuperhero2020 fundraising goal - Link to your personal fundraising page
With great power comes great responsibility. Help me support kids in need this Super September and meet my $??? fundraising goal! #casasuperhero2020 - Link to your personal fundraising page

It's a bird! It's a plane! It's a chance to help children who need it most! Donate to @CASATravis @CASAWilco @CASACenTex #casasuperhero2020 - Link to your personal fundraising page