Take The Leap & Get Involved
Challenges
Register as an individual, toss your boss, or form a corporate team, Easter Seals presents three great participation options that all starts with raising funds to support Easter Seals work in BC. In each option, participants must pay or raise a minimum of $850/person to participate.


OPTION 1
Toss Your Boss—Nominate a member of your leadership team to rappel. The entire office can rally together to achieve a fundraising goal. If achieved, you get to "Toss the Boss". On the day of the event, employees can watch, cheer, and capture footage for personal and social storytelling or showcase in other marketing channels.

OPTION 2
Form a Team—Rally a team of superheroes to band together and rappel under a team name. A team program will bring employees or departments closer together by sharing this knee-shaking, heart-pounding, adrenalinepumping experience. Although Superhero costumes enhance the Drop Zone experience, they are optional.

OPTION 3
The Individual Leap—There are many superheroes that prefer to operate alone and the individual leap is for everyone.

Sponsorship Packages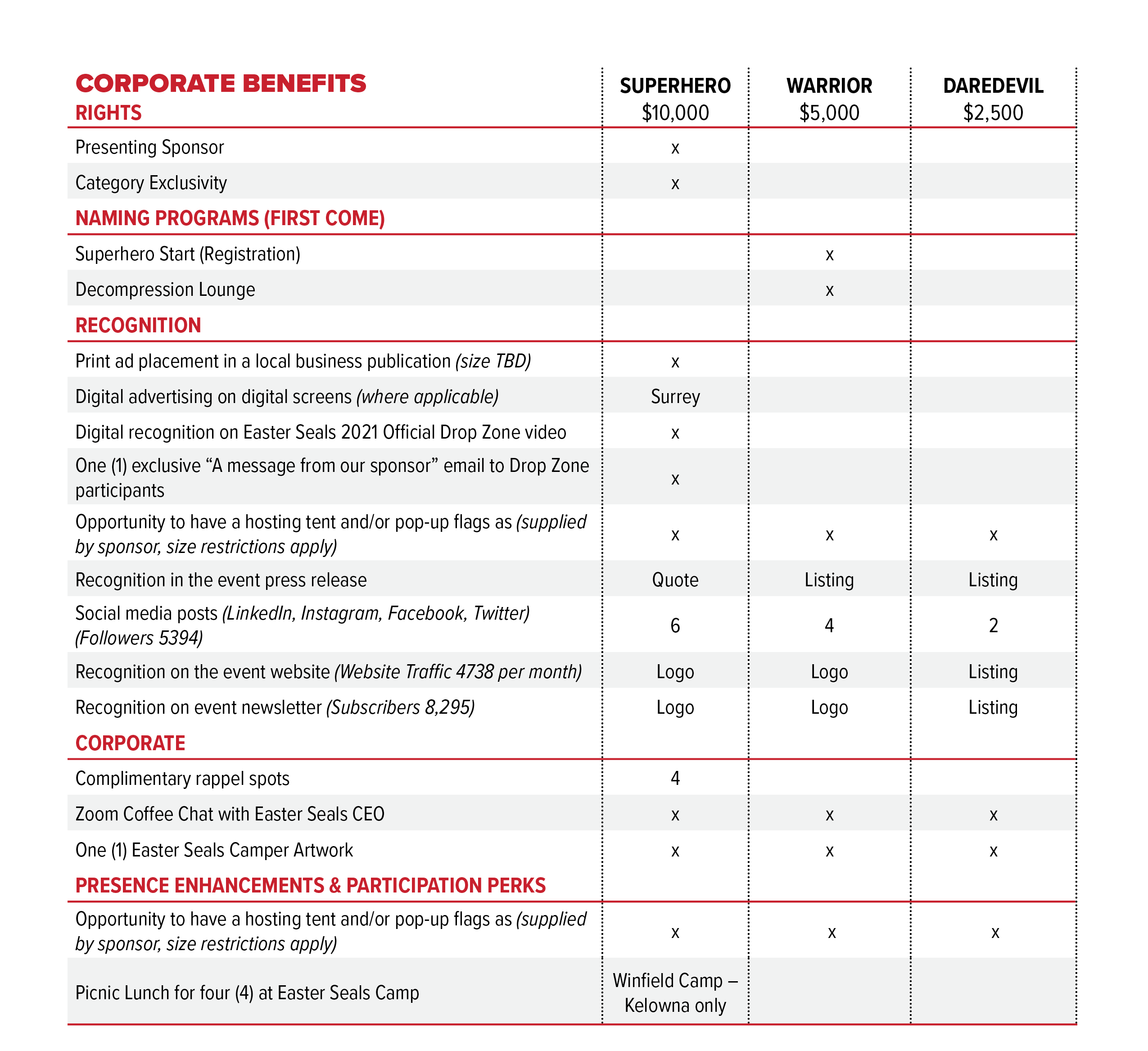 Download a copy of the Drop Zone Challenge and Sponsorship Package for more details on how you and your team can get involved.