Congratulations to the winner of the 2022 Pet of the Year competition
Happy Happy Hazel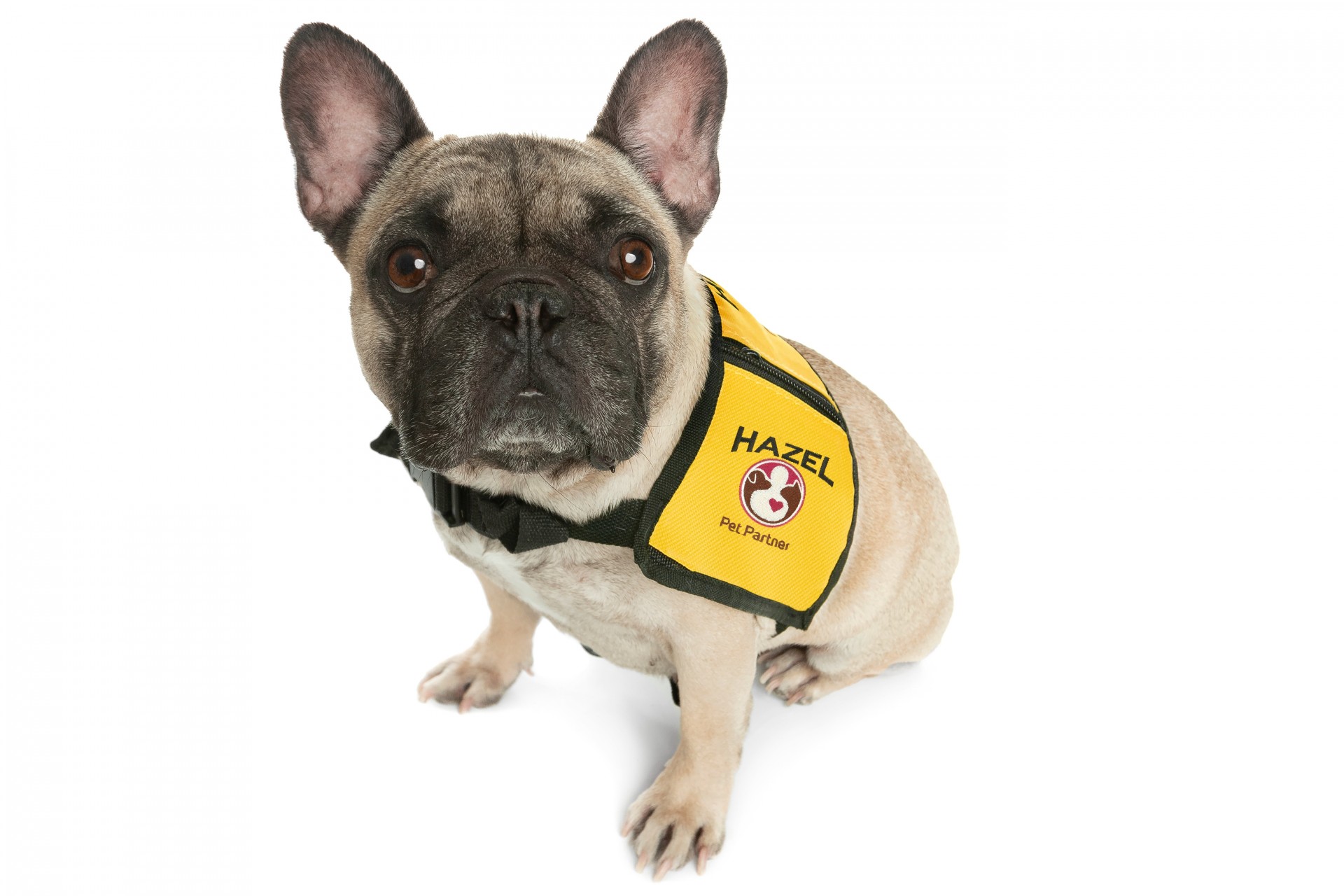 Hazel and her human partner Sara raised more than $30,000 to support Pet Partners Therapy Animal Program.

Fun Facts about our 2022 Pet of the Year:
Hazel and Sara are a registered therapy animal team and Hazel has been a therapy dog since 2018.

Hazel has made over 350 visits and has over 1,000 volunteer hours.

Credentialed with Pet Partners Animal-Assisted Crisis Response (AACR) Program.

Multiple AKC Therapy Dog titles.

Favorite Toy: blue squeaky dinosaur & anything her siblings are playing with.

Favorite Activity: making people smile (especially children) at therapy animal visits. Sharing her love and adventures on social media @happyhappyhazel.

Favorite Treat: Pumpkin & yogurt pup-sicles and goat cheese.

Greatest Accomplishment: "Making a difference in this world…one paw at a time."

Happy Happy Hazel and her human parents have raised over $175,000 for dog-related nonprofits since 2019.
Hazel's focus as a therapy animal is on children, with emphasis on grief.
Children's Bereavement Center of South Texas

(since 2018): Hazel started off working with children ages 6

–

18 but now specializes in children ages 3-6 (Little Hearts group). It's the perfect group because of her small size.

Christa Santa Rosa Children's Hospital:

Hazel provides support during pre-op for pediatric spinal procedures, followed by visits with patients and staff throughout the hospital.

Thousand Oaks Elementary School:

Working with kids from military families whose parents are deployed. Hazel was given the Superintendent's Award for 2019 and 2022 (no awards were given during COVID restrictions).
Hazel's slogan:
"Making a difference in the world, one paw at a time."
Hazel's Pet of the Year fundraising slogan:
"Little paws for a Big Cause"
Hazel's 2023 slogan:
"Therapy in a fur coat"