Meet Todd Georgieff (CPFF Board Member)
Rencontrez Todd Georgieff (Membre du Conseil FCFP)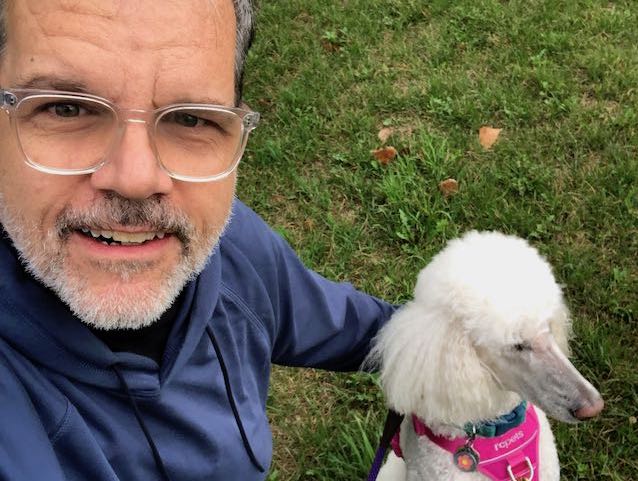 Todd's involvement with PF is both personal and professional. Working in Research and Development for a pharmaceutical company, he was involved in managing studies for PF when there were no treatment options available.
It was a couple of years later that he learned his Father-in-Law, Donald Pamenter from Hamilton Ontario, had been diagnosed with IPF. Like many patients, it took some time even for his knowledgeable doctors to finally determine the real cause of his breathing difficulties and severely limited mobility. He was very surprised to find out that he was suffering from this rare disease that he was involved with.
Todd joined the CPFF board the year that Donald passed away, with the hope of ensuring other patients and families would have access to support and information to help them deal with their PF.
- - -
L'engagement de Todd envers la FP est à la fois personnel et professionnel. Travaillant dans le domaine de la recherche et du développement pour une société pharmaceutique, il a participé à la gestion d'études sur la FP alors qu'il n'existait aucune option de traitement.

C'est quelques années plus tard qu'il a appris que son beau-père, Donald Pamenter, de Hamilton (Ontario), avait reçu un diagnostic de FPI. Comme c'est le cas pour de nombreux patients, il a fallu du temps, même à ses médecins bien informés, pour déterminer la véritable cause de ses difficultés respiratoires et de sa mobilité fortement limitée. Il a été très surpris de découvrir qu'il souffrait de cette maladie rare dont il était atteint.

Todd a rejoint le conseil d'administration de la FCFP l'année du décès de Donald, dans l'espoir de faire en sorte que d'autres patients et familles aient accès à un soutien et à des informations pour les aider à faire face à leur FP.


More About Donald / Plus Sur Donald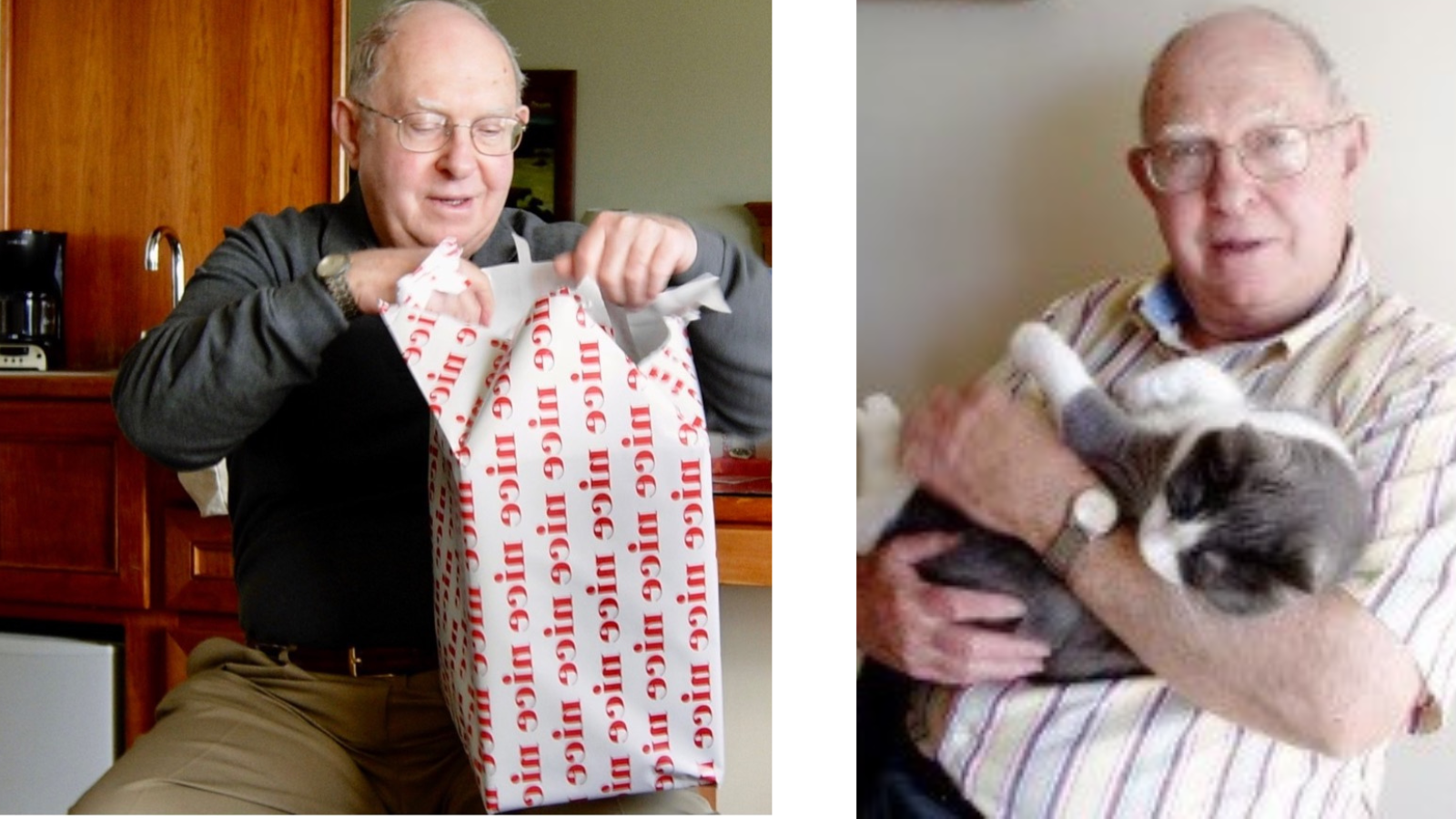 Donald had a long and difficult experience with IPF. Formerly a tennis player and an avid golfer, it was no longer possible for him even to join his friends to play cards or socialize. He passed away in 2019 after a short time in home-based palliative care.
- - -
Donald a vécu une expérience longue et difficile avec la FPI. Ancien joueur de tennis et golfeur passionné, il ne lui était même plus possible de rejoindre ses amis pour jouer aux cartes ou socialiser. Il est décédé en 2019 après un court séjour en soins palliatifs à domicile.

About the Georgieff-Fenton Walk for PF / À Propos de la marche Georgieff-Fenton pour la FP 
IN PERSON WALK / MARCHE EN PERSONNE - MONTREAL, QUEBEC 17/09/2022 

This first-ever walk for PF in Montreal will take place in Parc Angrignon in Montreal on September 17, 2022 from 10AM to 1PM. Please come and join Todd, his wife Nadine, and others at this special event. This will be an in-person walk, but Todd and Nadine hope that others will join them virtually.  To join this event in person click REGISTER button and select IN-PERSON WALKER. 
- - -
Cette toute première marche pour PF à Montréal aura lieu au Parc Angrignon à Montréal le 17 septembre 2022 de 10h à 13h. Venez rejoindre Todd, sa femme Nadine et d'autres personnes lors de cet événement spécial. La marche se fera en personne, mais Todd et Nadine espèrent que d'autres personnes se joindront à eux virtuellement. Pour participer à cet événement en personne, cliquez sur le bouton REGISTER et sélectionnez IN-PERSON WALKER.

IN PERSON WALK LOCATION / ENDROIT DE LA MARCHE EN PERSONNE 
Parc Angrignon
3400 Boulevard des Trinitaires
​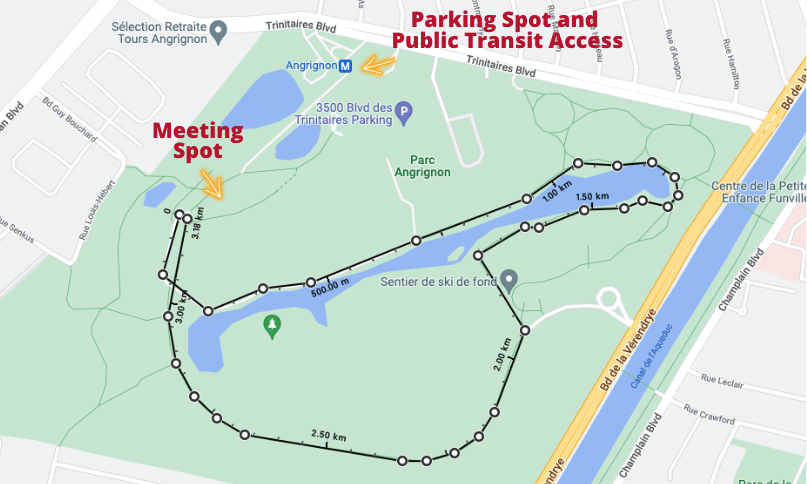 Schedule / Horaire
10:00 AM - Registration / Enregistrement
10:15 AM - Welcome message / Message de bienvenue
10:30 AM - Walk starts / La marche commence
Walking Trail / Sentier de Marche
We will be walking around the Parc Angrignon (approximately 3.2 km). You are welcome to walk a portion of the loop or make multiple laps! Don't forget to record how far you go and post photos and your kilometres on your profile here or on the CPFF App.
- - -
Nous marcherons autour du Parc Angrignon (environ 3,2 km). Vous êtes invités à marcher une partie de la boucle ou à faire plusieurs tours ! N'oubliez pas de noter votre parcours et de poster des photos et vos kilomètres sur votre profil ici ou sur l'application de la FCFP.
VIRTUAL WALKS - HELP US WALK ACROSS CANADA / MARCHE VIRTUELLE - AIDEZ NOUS À MARCHER À TRAVERS LE CANADA
Todd and Nadine will be logging their kilometres during the whole month of September on the CPFF App. They hope you will also join them and help us walk (virtually) across Canada! To join this event click REGISTER button and select VIRTUAL WALKER. 
You can choose to walk in person AND/OR walk virtually.
- - - 
Todd et Nadine enregistreront leurs kilomètres pendant tout le mois de septembre sur l'application de la FCPE. Ils espèrent que vous vous joindrez à eux et que vous nous aiderez à traverser (virtuellement) le Canada à pied ! Pour participer à cet événement, cliquez sur le bouton REGISTER et sélectionnez VIRTUAL WALKER.
Vous pouvez choisir de marcher en personne ET/OU de marcher virtuellement.

REGISTER FOR THE GEORGIEFF-FENTON WALK FOR PF / ENREGISTREZ-VOUS POUR LA MARCHE GEORGIEFF-FENTON POUR LA FP
- - -
Appuyez sur REGISTER TODAY au bas de la page, puis rejoignez une équipe, créez une équipe ou inscrivez-vous en tant qu'individu pour cet événement virtuel. Alternativement, contactez info@cpff.ca pour qu'on vous enregistre.
LOG YOUR KMS
Whether you are walking in person, virtually or a combination of both, log your kilometres on this platform and help the CPFF community collectively walk across Canada (6,818 kms) for PF. Record your kms walked, rolled or run each day (or as often as get out). 
Hover over your profile image in the right hand corner of this platform
Select MANAGE MY PAGE from the dropdown
Select RECORD YOUR KILOMETERS from the navigation on the left hand side of the page
Record and save your fitness activity
SHARE PHOTOS OF YOUR WALKS
Help us spread the word about pulmonary fibrosis by posting frequent photos of you walking:
On your team or individual page
On social media using the hashtag #hopebreatheshere
On the CPFF mobile app
Why Todd and Nadine Are Walking / Pourquoi Todd et Nadine Marchent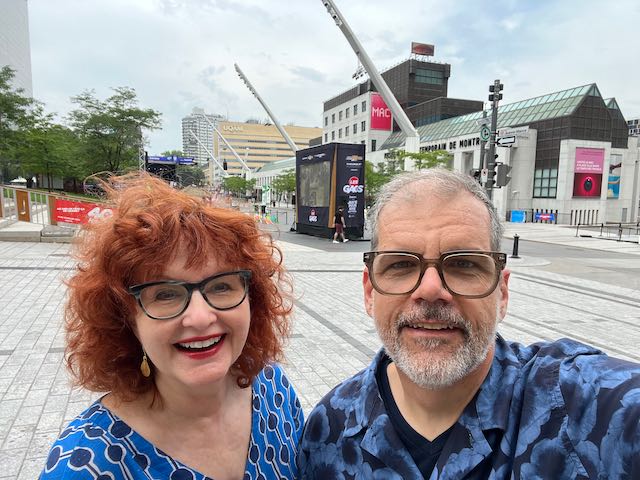 According to Todd, in some respects, Donald was lucky because he lived close to one of Canada's most knowledgeable and capable IPF treatment centres (the Firestone Clinic at McMaster University in Hamilton, Ontario). As a pharmacist himself, Todd knows that not all patients have access to such a team, and all the same resources at their disposal. 
CPFF makes a difference for patients and families affected by PF. We do this by supporting research, through our advocacy programs and by helping patients across Canada have access to support, information, treatments and other resources.
- - -
Selon Todd, à certains égards, Donald a eu de la chance car il vivait à proximité de l'un des centres de traitement de la FPI les plus compétents et les mieux informés du Canada (la Firestone Clinic de l'Université McMaster à Hamilton, en Ontario). En tant que pharmacien lui-même, Todd sait que tous les patients n'ont pas accès à une telle équipe, et à toutes les mêmes ressources à leur disposition.

La FCFP fait une différence pour les patients et les familles touchés par l'IP. Nous le faisons en soutenant la recherche, par le biais de nos programmes de défense des intérêts et en aidant les patients de tout le Canada à avoir accès au soutien, à l'information, aux traitements et à d'autres ressources.

Support the Georgieff-Fenton Walk and CPFF / Encouragez la marche Georgieff-Fenton et la FCFP
Simply click the DONATE NOW button on the side of this page to pledge Todd and Nadine for CPFF in support of pulmonary fibrosis.
Click REGISTER button to walk in-person or virtually on your own as often as you'd like during the month of September.

- - -
Il vous suffit de cliquer sur le bouton DONATE NOW sur le côté de cette page pour faire un don en honneur de Todd et Nadine pour la FCPF en faveur de la fibrose pulmonaire.

Cliquez sur le bouton REGISTER  pour marcher en personne ou virtuellement aussi souvent que vous le souhaitez pendant le mois de septembre.