About the 2023 Khan Family Walk
À propos de la Marche 2023 de la famille Khan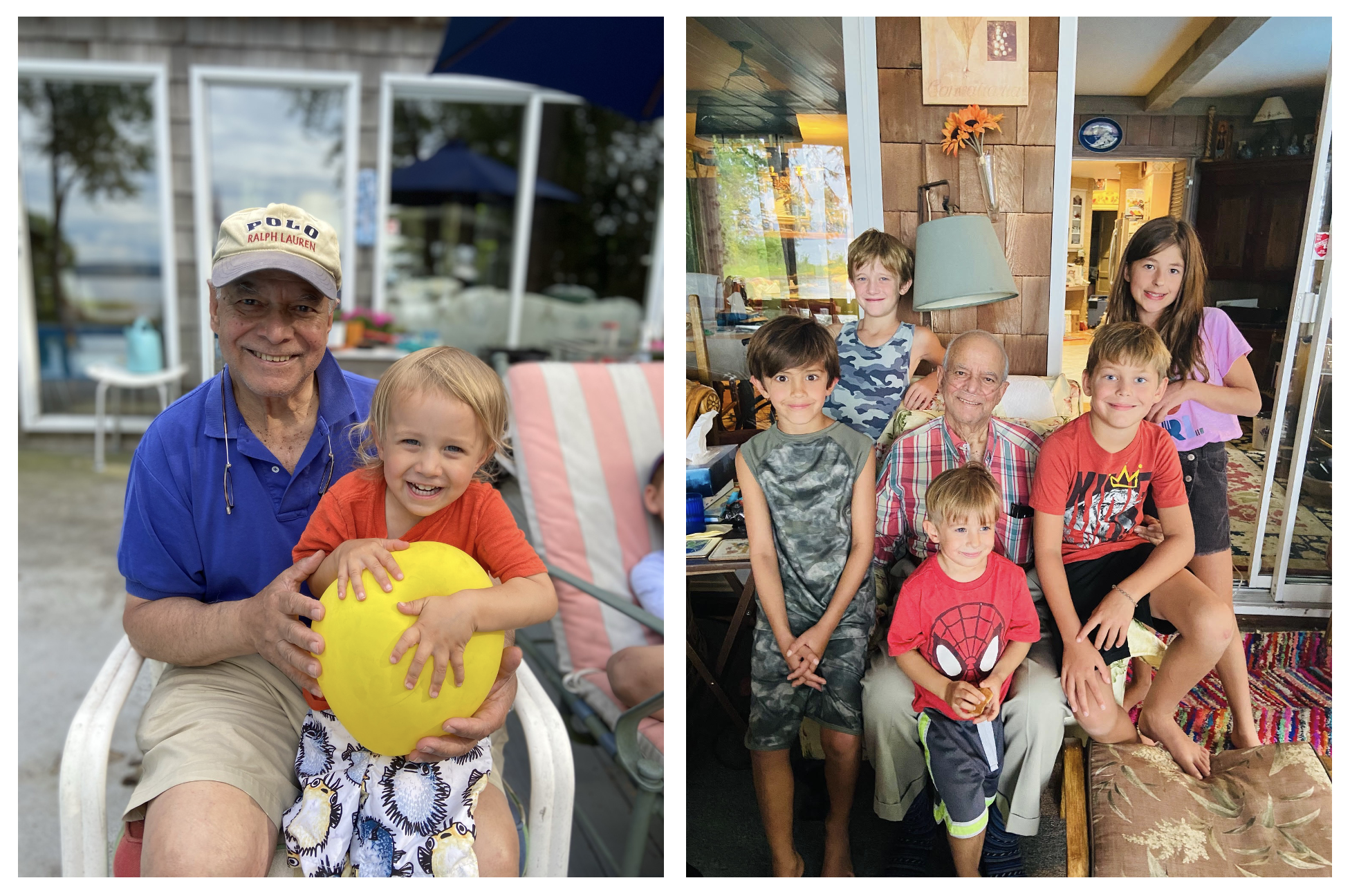 ​
The Khan extended family is proud to host this year's CPFF Montreal Walk/Run in honour of their father Jawaid Khan who passed away from pulmonary fibrosis.

"It's a struggle, to watch someone experience this devastating disease," says one of his four daughters, Wendy Khan. "We want to honour our father, as well as all of those who have passed away, or are currently living with the disease, and their families with this event."

Like other events taking place during Pulmonary Fibrosis Awareness Month, the Khan family hopes to raise funds to support research and patient care and increase awareness of this rare disease.

- - -
La famille élargie Khan est fière d'organiser cette année la Marche/course de Montréal de la FCFP en l'honneur de leur père Jawaid Khan, qui est décédé de la fibrose pulmonaire.

"C'est un combat de voir quelqu'un vivre cette maladie dévastatrice", explique l'une de ses quatre filles, Wendy Khan. "Nous voulons rendre hommage à notre père, ainsi qu'à tous ceux qui sont décédés ou qui vivent actuellement avec la maladie, et à leurs familles, en organisant cet événement.

À l'instar d'autres événements organisés dans le cadre du mois de sensibilisation à la fibrose pulmonaire, la famille Khan espère collecter des fonds pour soutenir la recherche et les soins aux patients, et sensibiliser le public à cette maladie rare.

More About Jawaid Khan / Plus sur Jawaid Khan
Jawaid Khan was a role model and leader in the Montreal community, always looking to give back or help anyone in need. He was a past president of the Hillside Tennis Club, a member of the Indoor Tennis Club, the Mount Royal Club, and Vice Chair of the Grace Dart Foundation. He was also a Knight of St. John Ambulance, who honoured him with the Queen's Jubilee Medal. 
A man for whom family meant everything, Jawaid prided himself on bringing people together. Jawaid was the perfect host, welcoming everyone into his home with a handshake, a hug and a smile. His unwavering positive outlook carried him through to the end. He always said, "I am blessed," and his family and friends are blessed to have known and loved him.
A true gentleman until the end, Jawaid passed away aged 80 at his home on Île Cadieux surrounded by his family on Oct. 1, 2022, after a valiant and courageous battle against Pulmonary Fibrosis without ever losing his smile, positive attitude or lust for life.

- - -
Jawaid Khan était un modèle et un leader dans la communauté montréalaise, toujours prêt à rendre service et à aider les personnes dans le besoin. Il a été président du Hillside Tennis Club, membre du Indoor Tennis Club, du Mount Royal Club et vice-président de la Grace Dart Foundation. Il était également chevalier de l'Ambulance Saint-Jean, qui lui a décerné la médaille du jubilé de la reine.

Jawaid était un homme pour qui la famille était tout ce qu'il y avait de plus important, et il était fier de rassembler les gens. Jawaid était l'hôte parfait, accueillant tout le monde chez lui avec une poignée de main, une accolade et un sourire. Son attitude positive inébranlable l'a porté jusqu'à la fin. Il disait toujours : "Je suis béni", et sa famille et ses amis sont bénis de l'avoir connu et aimé.

Véritable gentleman jusqu'à la fin, Jawaid s'est éteint à l'âge de 80 ans à son domicile de l'Île Cadieux, entouré de sa famille, le 1er octobre 2022, après une lutte vaillante et courageuse contre la fibrose pulmonaire, sans jamais perdre son sourire, son attitude positive et sa joie de vivre.

About the Khan Family Walk for PF / À propos de la marche de la famille Khan pour la FP 
IN PERSON WALK / MARCHE EN PERSONNE - MONTRÉAL, QUEBEC 23/09/2023 

In following last year's steps, Khan Family Walk for PF in Montreal will take place in Parc Angrignon on September 23, 2023 from 10AM to 1PM. Please come and join the Khan family and others at this special event. This will be an in-person walk, but the Khan family hope that others will join them virtually.  To join this event in person click REGISTER button and select IN-PERSON WALKER. 
- - -
Suivant la recette de l'année passée, la marche pour de la family Khan pour la PF à Montréal aura lieu au Parc Angrignon à le 23 septembre 2023 de 10h à 13h. Venez rejoindre la famille Khan et d'autres personnes lors de cet événement spécial. La marche se fera en personne, mais la famille Khan espèrent que d'autres personnes se joindront à eux virtuellement. Pour participer à cet événement en personne, cliquez sur le bouton REGISTER et sélectionnez IN-PERSON WALKER.

IN PERSON WALK LOCATION / ENDROIT DE LA MARCHE EN PERSONNE 
Parc Angrignon
3400 Boulevard des Trinitaires
​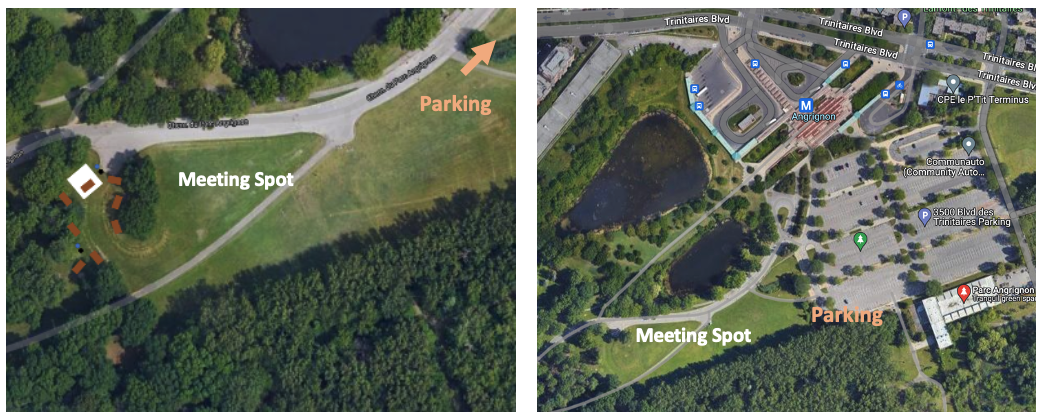 ​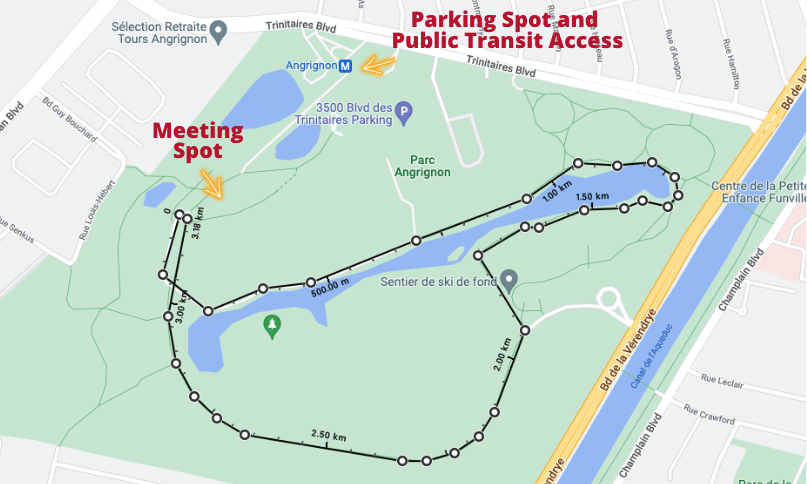 Schedule / Horaire
10:00 AM - Registration / Enregistrement
10:15 AM - Welcome message / Message de bienvenue
10:30 AM - Walk starts / La marche commence
Walking Trail / Sentier de Marche
We will be walking around the Parc Angrignon (approximately 3.2 km). You are welcome to walk a portion of the loop or make multiple laps! Don't forget to record how far you go and post photos and your kilometres on your profile here or on the CPFF App.
- - -
Nous marcherons autour du Parc Angrignon (environ 3,2 km). Vous êtes invités à marcher une partie de la boucle ou à faire plusieurs tours ! N'oubliez pas de noter votre parcours et de poster des photos et vos kilomètres sur votre profil ici ou sur l'application de la FCFP.
VIRTUAL WALKS - HELP US WALK ACROSS CANADA / MARCHE VIRTUELLE - AIDEZ NOUS À MARCHER À TRAVERS LE CANADA
The Khan family will be logging their kilometres during the whole month of September on the CPFF App. They hope you will also join them and help us walk (virtually) across Canada! To join this event click REGISTER button and select VIRTUAL WALKER. 
You can choose to walk in person AND/OR walk virtually.
- - - 
La famille Khan enregistreront leurs kilomètres pendant tout le mois de septembre sur l'application de la FCPE. Ils espèrent que vous vous joindrez à eux et que vous nous aiderez à traverser (virtuellement) le Canada à pied ! Pour participer à cet événement, cliquez sur le bouton REGISTER et sélectionnez VIRTUAL WALKER.
Vous pouvez choisir de marcher en personne ET/OU de marcher virtuellement.

REGISTER FOR THE KHAN FAMILY WALK FOR PF / ENREGISTREZ-VOUS POUR LA MARCHE DE LA FAMILLE KHAN POUR LA FP
- - -
Appuyez sur REGISTER TODAY au bas de la page, puis rejoignez une équipe, créez une équipe ou inscrivez-vous en tant qu'individu pour cet événement virtuel. Alternativement, contactez info@cpff.ca pour qu'on vous enregistre.
LOG YOUR KMS
Whether you are walking in person, virtually or a combination of both, log your kilometres on this platform and help the CPFF community collectively walk across Canada (6,818 kms) for PF. Record your kms walked, rolled or run each day (or as often as get out). 
Hover over your profile image in the right hand corner of this platform
Select MANAGE MY PAGE from the dropdown
Select RECORD YOUR KILOMETERS from the navigation on the left hand side of the page
Record and save your fitness activity
SHARE PHOTOS OF YOUR WALKS
Help us spread the word about pulmonary fibrosis by posting frequent photos of you walking:
On your team or individual page
On social media using the hashtag #hopebreatheshere
On the CPFF mobile app
Meet the Khan Family / Rencontrez la famille Khan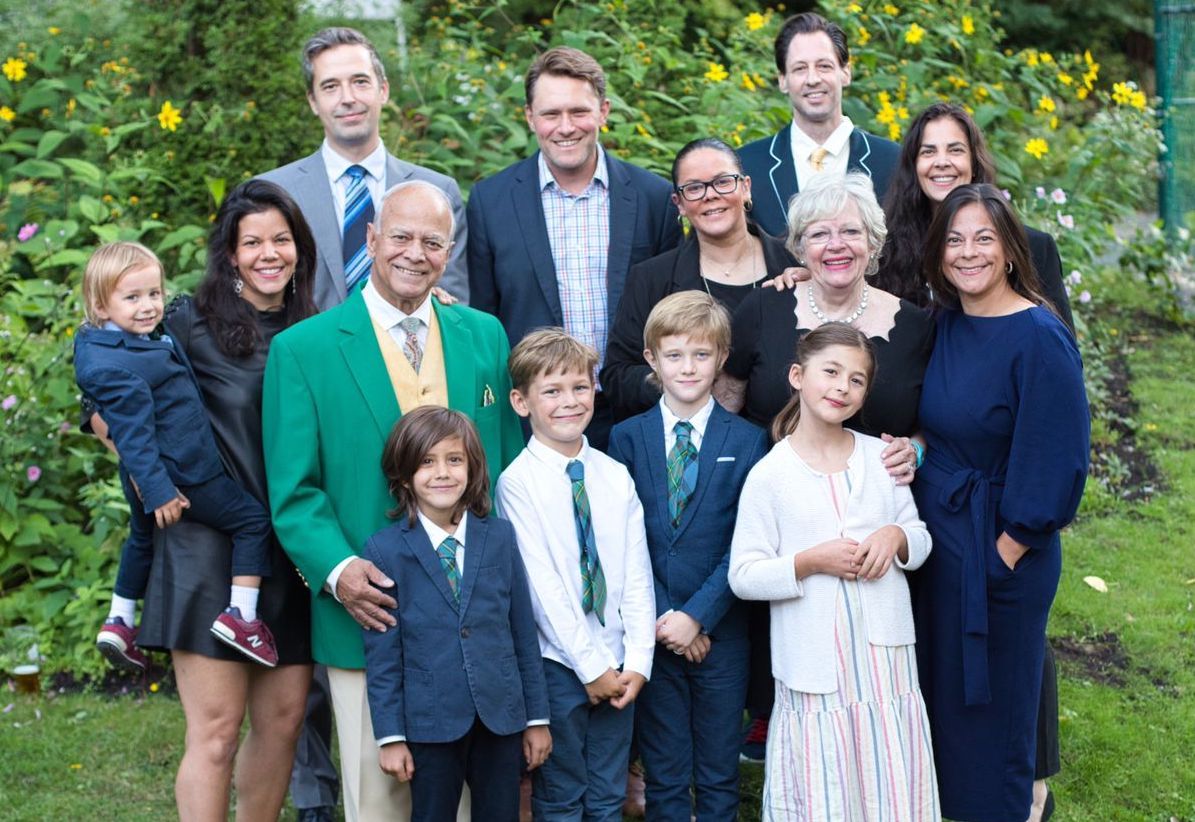 Support the Khan Family Walk and CPFF / Encouragez la marche de la famille Khan et la FCFP
Simply click the DONATE NOW button on the side of this page to pledge the Khan family for CPFF in support of pulmonary fibrosis.
Click REGISTER button to walk in-person or virtually on your own as often as you'd like during the month of September.

- - -
Il vous suffit de cliquer sur le bouton DONATE NOW sur le côté de cette page pour faire un don en honneur de la famille Khan pour la FCPF en faveur de la fibrose pulmonaire.

Cliquez sur le bouton REGISTER  pour marcher en personne ou virtuellement aussi souvent que vous le souhaitez pendant le mois de septembre.