Where Funds Go
When you participate in the Bike to Beat Cancer and raise funds, you are supporting Norton Cancer Institute through the Norton Healthcare Foundation.
Thanks to you…
Over the past several years, your support of Norton Cancer Institute through the Bike to Beat Cancer has made a large difference.
The funds you raise support important Norton Cancer Institute prevention, early detection and advanced education initiatives as well as programs that encourage patients and families to approach cancer with a hopeful and educated outlook. 
As not-for-profit entities, Norton Healthcare and Norton Cancer Institute rely on donations from individuals and organizations to make a difference for programs, equipment and facilities, research and education. This support allows caregivers and the hospitals to stay up-to-date with medical advances and technology, thereby maintaining the community's access to high-quality health care.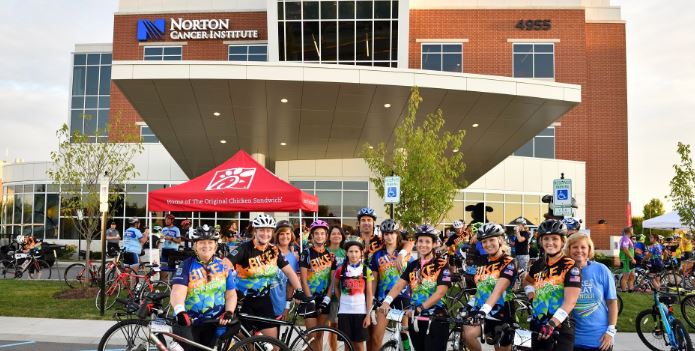 ​
---
2022 Bike to Beat Cancer Fund Allocation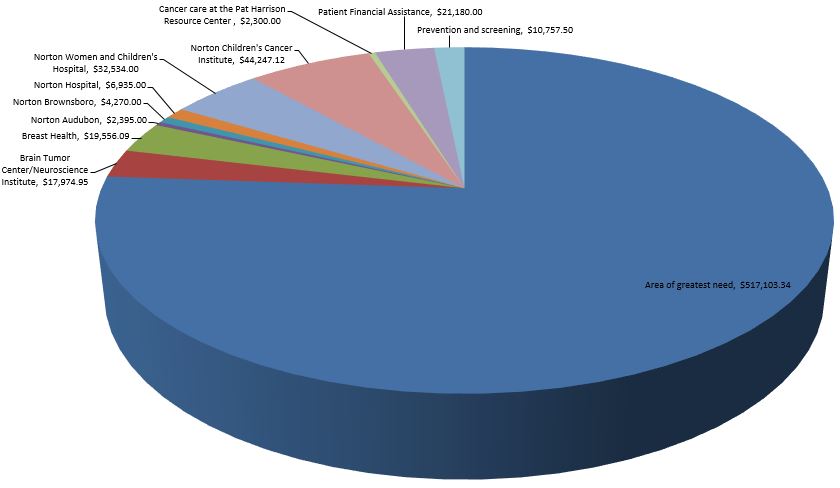 ​
​Your support has provided funding for:
A second Mobile Prevention Center that travels around the community to provide mammograms and other important health screenings

Construction of Norton Cancer Institute - Brownsboro 

Construction and improvements of the Norton Cancer Institute – Downtown facilities

Training programs for the behavioral oncology program

Prevention and early detection initiatives including screening and outreach and genetic counseling

Support for the National Comprehensive Cancer Control Program at Norton Cancer Institute

Advanced education for nursing staff, which allows them to obtain oncology certified nurse status

Support for Norton Cancer Institute Resource Centers

Community outreach including a men's health event for prostate awareness month

Clinical research programs

Support for programs that help breast cancer survivors of all ages cope with life after cancer

 
With your help, we'll be able to make an even bigger difference for cancer patients and their families in years to come.
Learn more about Norton Cancer Institute.

​