​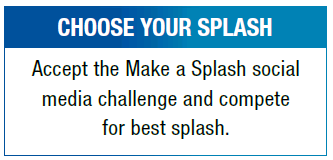 ​​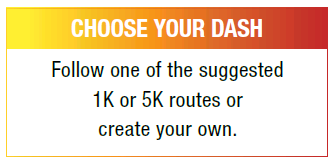 ​​
​

Since 2015, we have looked forward to the first Saturday in August, when the community comes together to splash, dash and fundraise for Norton Children's Hospital. Because we are following current recommendations from the Centers for Disease Control and Prevention, this year's event will be a little bit different. 
Instead of gathering to walk/run the same route together, Splash 'n' Dash participants will choose their splash and choose their dash. This do-it-yourself format is free for participants, and allows them to select a custom location and level of involvement. By choosing to accept our Make a Splash Challenge, participants commit to sharing their own interpretation of a splash via social media while challenging their followers to splash and make a contribution. Registered participants can choose their own dash by following one of the suggested routes provided online, or selecting their own distance and location. 
While we we won't be together at the Big Four Lawn this year, we are excited for this unique opportunity to unite as a community in support of Norton Children's Hospital. 
We encourage to join us!
Save the date for next year's event:
Saturday, Aug. 7, 2021
Louisville Waterfront Park
Big Four Lawn


*Note: This website works best on Chrome, Safari and all mobile devices.