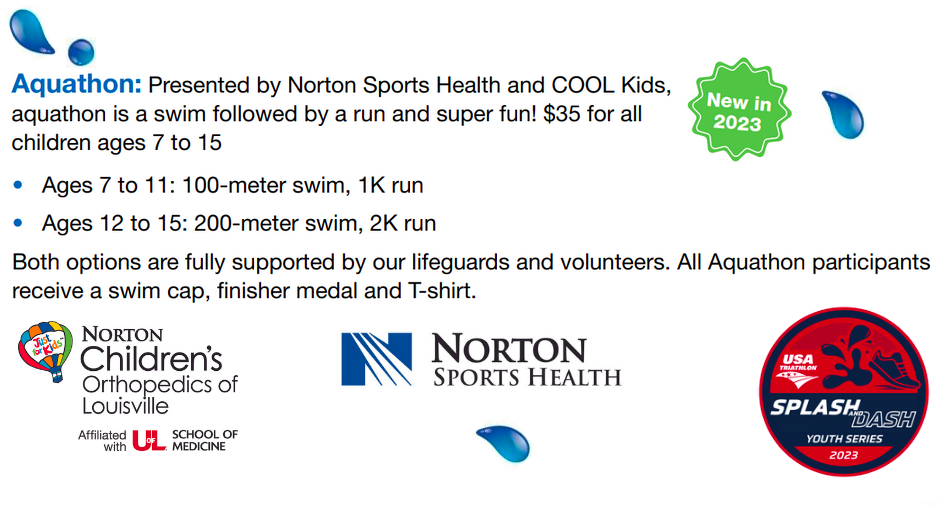 ​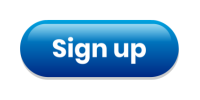 2023 Age 7-11 Results 
​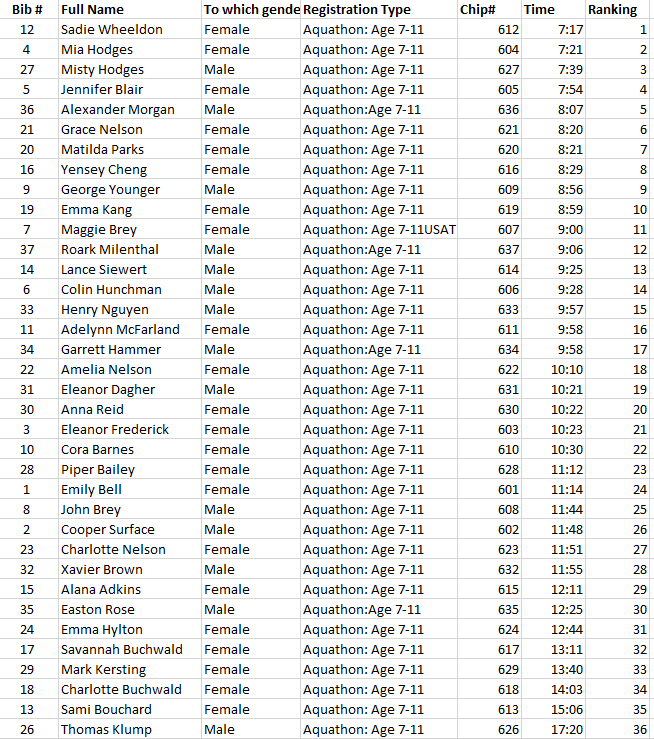 2023 Age 12-15 Results 



Please contact stephanie.fish@nortonhealthcare.org with event questions
Aquathlon basic details

•  Race begins at 11a.m. by age group swim starts appx 15 minutes between each start (Age 7-11 & Age 12-15). 
•  The swim is 100m for age 7-11, and 200m for age 12-15. 
•  Course route is approximate.
•  The 1k or 2k run takes place primarily on gravel. There are optional climbing and splash obstacles on the run portion.

•  The swim is in a pool with lifeguards.
•  Enjoy the "Just for Kids" Zone before and after the race!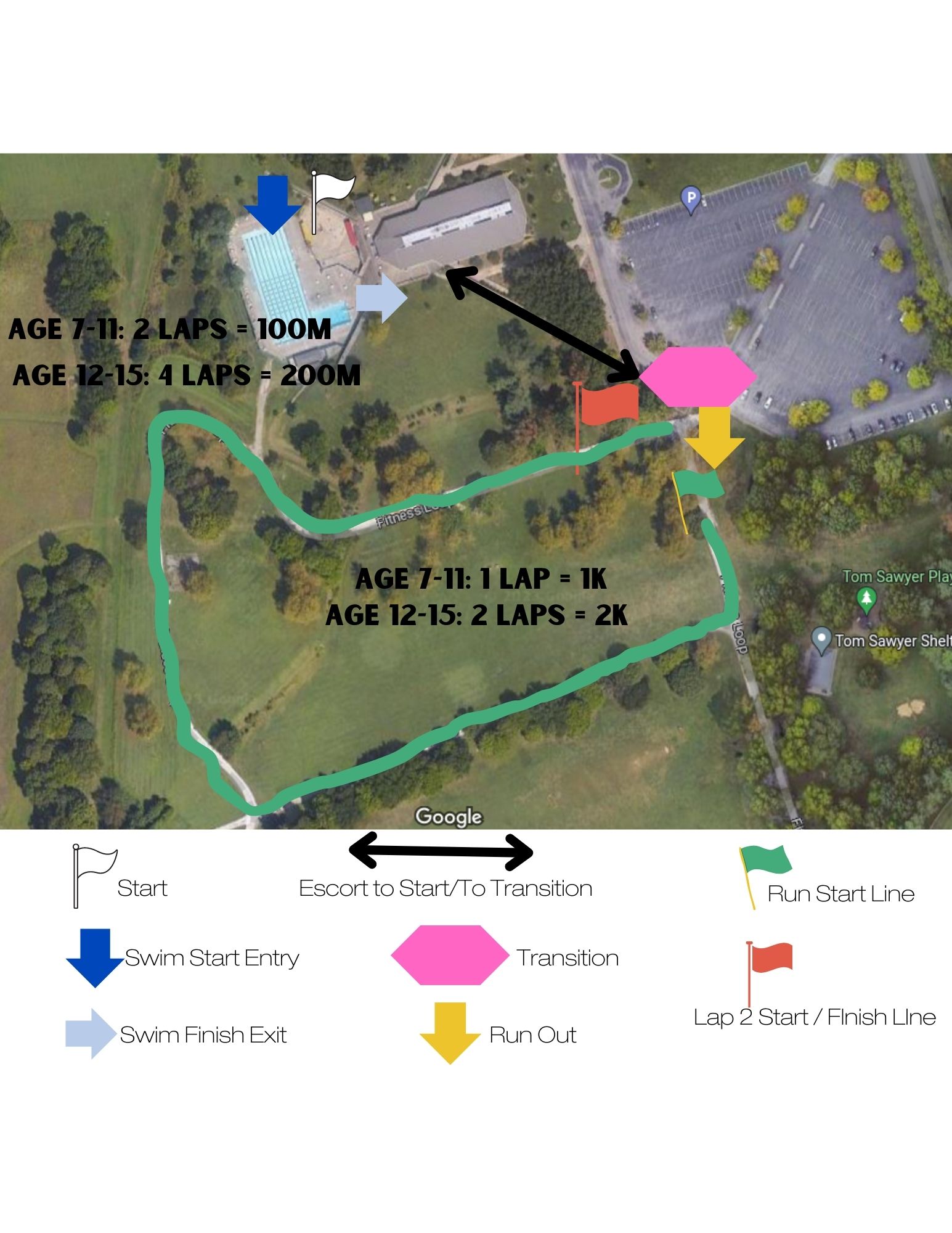 ​
Saturday, July 22nd Start Time:

 

Age 12-15 will start at 11 a.m.




Age 7-11 will start approx 11:20 a.m. (after the last age 12-15 swimmer is finished)




Early Bird Packet-Pickup:

 

Friday, July 21 from 4 p.m. to 7:30 p.m., E.P. "Tom" Sawyer State Park. Have a friend who wants to join you? Late registration will also be available at this time. You may also pick up your packet and register on race morning 9 a.m.-10:30 a.m.

Parking:

 Plenty of parking is available in the main E.P. "Tom" Sawyer State parking lot at 3000 Frey's Hill Road at the Activities Building.

Food: Nutrition and hydration will be provided post-race. 

Health & Safety Precautions:

 

If you are feeling ill or have been around someone who is sick, we kindly ask that you not attend the event. Know that even if you cannot join us in person, your registration and generous contributions benefit the health of the children in our community through the lifesaving work of Norton Children's Hospital.

On race day, follow these steps:

ALL PARTICIPANTS must check-in at the blue Norton Sports Health tents in front of the Activities Building by 10:45 a.m. 
Bring your swim cap (provided by the race), swim suit, goggles/floaties (goggles optional / floaties if needed!), socks, running shoes, and a towel. We recommend running in your swim attire, but putting on a shirt/shorts may be desired. 
Each participant will be "body marked" with their assigned bib # on both arms. 
Each participant will receive a timing device. 
Make your way to the transition area and place personal items on your corresponding bib #.
Wait for the volunteer age group escort to escort you to the swim start.
Have fun! Be sure to enjoy the "Just For Kids" zone before or after your Splash 'n' Dash! Just for Kids Zone will close at 1:00 p.m.